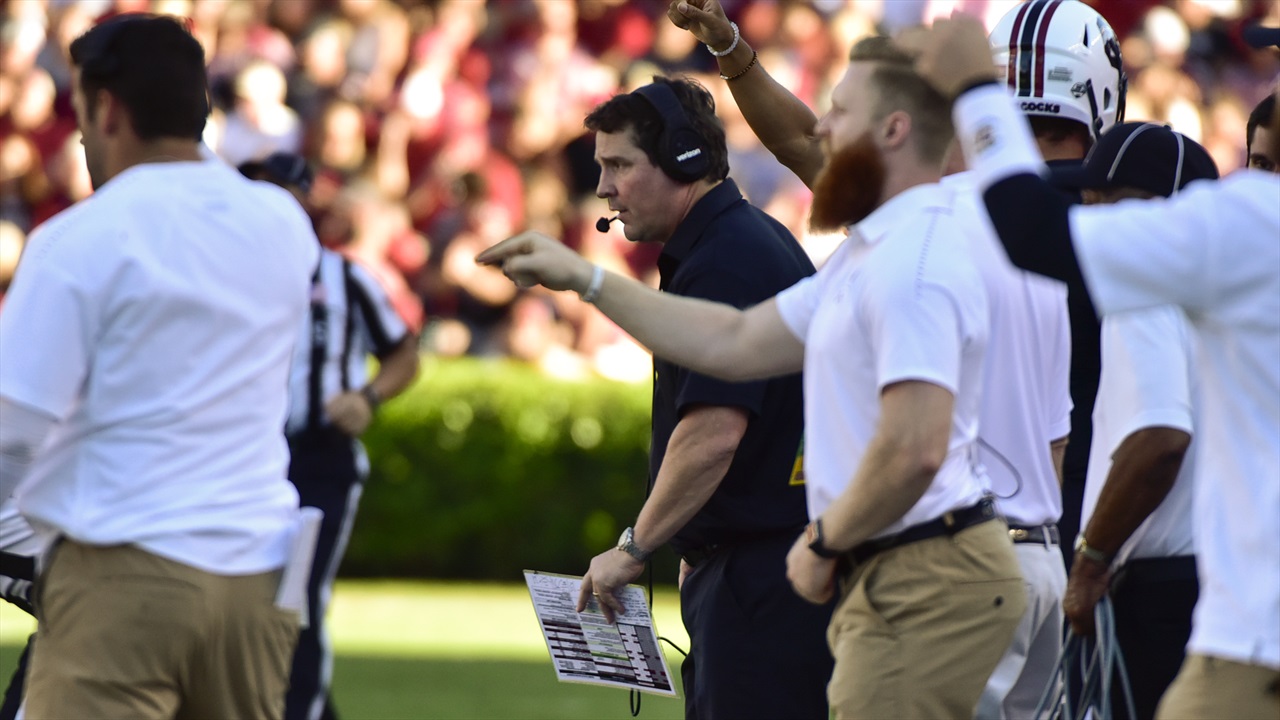 Photo by Lindsay Caudle, TexAgs
Texas A&M Football
Overcoming defensive issues key for South Carolina in 2019
---
Much of the football offseason discussion in South Carolina debated whether Gamecocks coach Will Muschamp's job should be in jeopardy.
Some argued that's he's posted more victories (22) in his first three seasons than any previous South Carolina coach.
Others retorted that last year's 7-6 campaign, which concluded with an embarrassing bowl loss to Virginia, should put Muschamp on the proverbial hot seat.
That may or may not be the case. But at least Muschamp and his Gamecock constituents can agree they're angry.
And that's the way Muschamp wants it.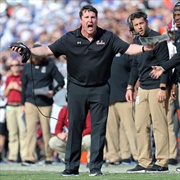 Kim Klement/USA TODAY Sports
"I want people to be pissed off at 7-6. I'm pissed," Muschamp said to fans in Myrtle Beach, S.C. on May 8. "So I think it's awesome, and that's the type of fan base we have and we need to continue to have that mindset moving forward."
That's fine for now, but Muschamp might not be as welcoming of that mindset if the Gamecocks cannot show significant improvement this season against one of the nation's most challenging schedules.
Most of South Carolina's hopes for progress are centered around senior quarterback Jake Bentley, who passed for more than 3,100 yards last season. He is also aided by the return of productive receivers Bryan Edwards and Shi Smith.
However, beyond the passing game, there is little reason to expect a marked improvement in Columbia.
True, leading rusher Rico Dowdle is back, but the Gamecocks ground game was among the most anemic in the SEC in 2018. That must improve.
Even more improvements are necessary on defense, which is somewhat surprising considering Muschamp's reputation as a defensive mastermind.
Defensive tackle Javon Kinlaw and linebacker T.J. Brunson are first-rate talents who will contend for postseason honors. Yet their presence couldn't keep South Carolina from fielding one of the weakest run defenses in the SEC a season ago.
And as bad as the run defense was — 13th in the conference — the pass defense might have been even worse.
Obviously, Muschamp faces a significant challenge in 2019. If unable to meet that challenge, he may have the fan base even angrier than he wants them to be.
South Carolina Gamecocks
Coach: Will Muschamp
2018 record: 7-6, 4-4
Postseason result: Lost to Virginia 28-0 in the Belk Bowl
Returning starters(at least six starts)
Offense (7): QB Jake Bentley, RB Rico Dowdle, WR Bryan Edwards, G Sadarius Hutchinson, WR Shi Smith, C Donell Stanley, T Dylan Wonnum
Defense (6): LB T.J. Brunson, LB Sherrod Greene, NB Jaycee Horn, DT Javon Kinlaw, DT Kobe Smith, DE Kier Thomas
Special teams (2): P Joseph Charlton, PK Parker White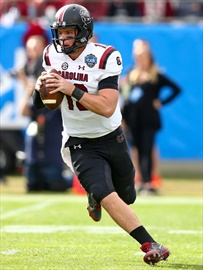 Jeremy Brevard/USA Today Sports
Area of strength: The Gamecocks passing game is more accomplished than any other aspect of the team. Quarterback Jake Bentley is closing in on 10,000 career passing yards. He has at least a couple of talented targets to throw to in Bryan Edwards and Shi Smith, who combined for 100 catches and 11 touchdowns last season.
Area of concern: The seemingly obvious choice here is rushing defense because the Gamecocks were ranked 95th in the nation against the run last season. But they were not a whole lot better against the pass. The Gamecocks allowed an average of 229 passing yards per game to rank ninth in the SEC in that category. The problem is that defenses that struggle against the run are often statistically ranked much higher against the pass. That's because opponents typically just run more plays if they're having success on the ground. South Carolina's entire defense is an area of concern, mainly because of its vulnerability to big plays. The Gamecocks finished 2018 tied with Vanderbilt for last in the SEC in plays of 10 yards or more allowed with a whopping 208.
Top players:
Jake Bentley, QB: He hasn't ascended to the status of an elite passer, but he's good. He's a three-year starter who's thrown for almost 7,400 yards and 54 touchdowns in his career. He's coming off his best year, too.
Javon Kinlaw, DT: A big 300-pound run stuffer who's also able to exert pressure on the passer. He led the Gamecocks with 4.5 sacks in 2018.
Bryan Edwards, WR: Although overshadowed throughout his career by the now departed Deebo Samuel, Edwards has been productive. A year ago he ranked seventh in the SEC with 55 catches for 846 yards and 7 TDs.
Biggest loss: Deebo Samuel's exit is like losing two players. He led the Gamecocks in both receiving and kickoff returns. Far and away their most dangerous threat in 2018, he was selected in the second round of the NFL draft by the San Francisco 49ers.
Impact newcomer: Freshman defensive tackle Zacch Pickens was a five-star prospect and was rated as the No. 8 overall recruit in the nation. An early enrollee, he is going to be relied upon to bolster the Gamecocks run defense, which was among the weakest in the SEC last season.
2019 schedule
Aug. 31 vs. North Carolina at Charlotte
Sept. 7 vs. Charleston Southern
Sept. 14 vs. Alabama
Sept. 21 at Missouri
Sept. 28 vs. Kentucky
Oct. 5 OPEN
Oct. 12 at Georgia
Oct. 19 vs. Florida
Oct. 26 at Tennessee
Nov. 2 vs. Vanderbilt
Nov. 9 vs. Appalachian Stae
Nov. 16 at Texas A&M
Nov. 30 vs. Clemson
Never miss the latest news from TexAgs!
Join our free email list