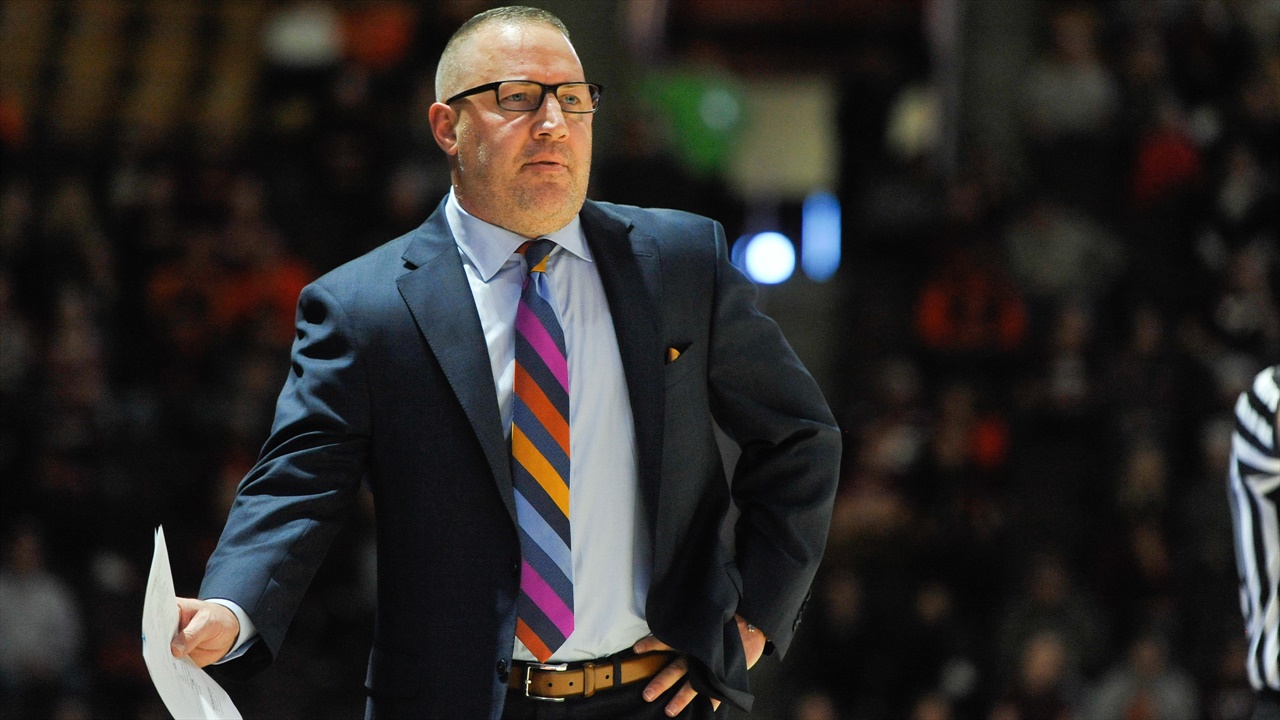 Photo by Michael Shroyer/USA Today Sports
Texas A&M Basketball Recruiting
Chicago combo guard Bakari Simmons commits to Texas A&M
---
Buzz Williams and the Aggie basketball team have added a new member to the 2019 recruiting class.
Bakari Simmons, a 6-foot, 6-inch, 215-pound guard from Chicago, is a player who can do a little of everything on the court. He can handle the ball and get to the basket, and he has dramatically improved his outside shooting in the last year and a half. The lefty guard is also a good rebounder and passer in the paint.
Simmons comes to Aggieland by way of Victory Rock, a prep school in Florida, and Mac Irving Fire, a Chicago summer league team. He graduated from Simeon High in Chicago and also spent some time at St. Anthony in New Jersey, where Bob Hurley Sr., continued to teach him the game, so he is accustomed to good basketball and tough coaching. The late-developing Bakari, who grew a few inches after graduating from high school, will be an excellent addition to the A&M basketball program.
The Chicago native also has an NBA lineage. His father, Bobby Simmons, played in the NBA for 11 seasons and is a great example on and off the court. After leaving DePaul early and finishing his pro career, Bobby went back to school and graduated from his alma mater at the age of 34, fulfilling a promise he made to his mother to complete his education.
Simmons will add toughness and depth in Buzz's position-less roster. He may not be a starter from day one, but he has the potential to be a great asset to this team.
Never miss the latest news from TexAgs!
Join our free email list