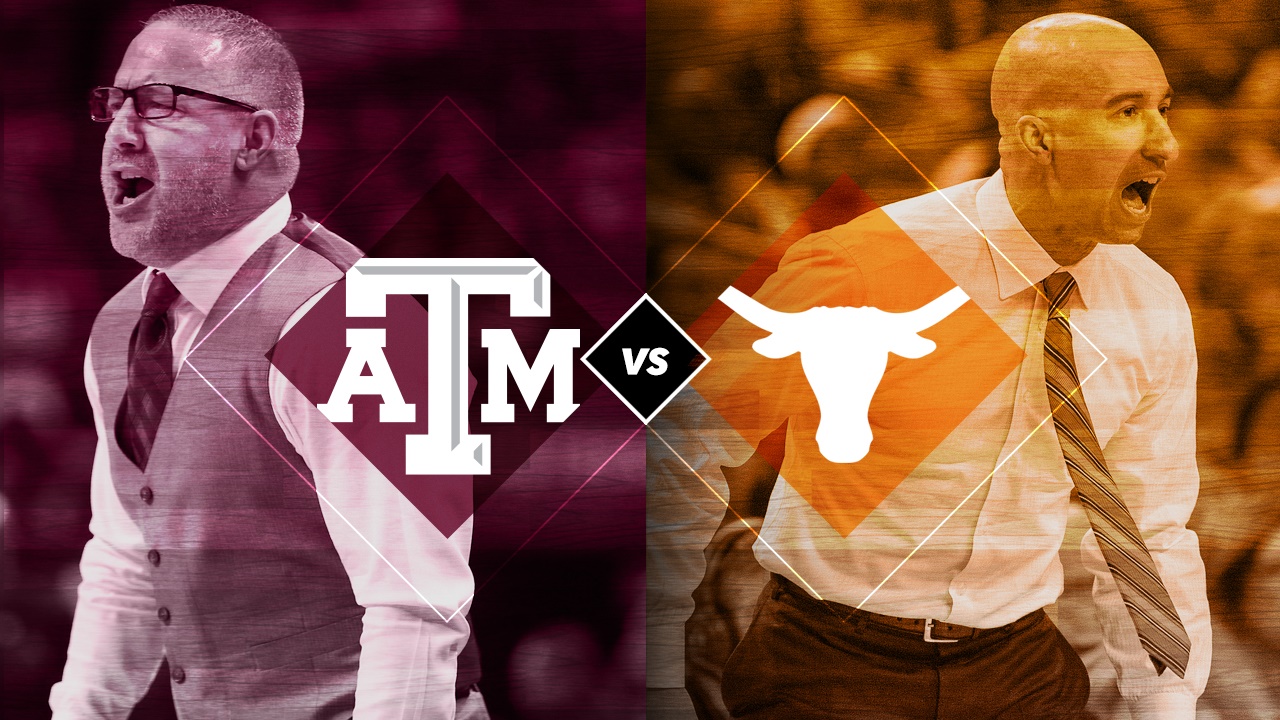 Photo by Jeremy Brevard, Stephen Spillman/USA Today Sports
Texas A&M Basketball
Aggies, Longhorns to renew basketball rivalry on December 8 in Fort Worth
---
Those Texas A&M faithful who have been waiting to renew the rivalry between the Aggies and Longhorns will be receiving an early Christmas present in the form of a head-to-head matchup on the hardwood.
On December 8 at 2:00 p.m., the Texas A&M basketball team will travel to Dickies Arena in Fort Worth to play a non-conference game against the Longhorns. This game isn't scheduled as part of the Big XII-SEC Challenge or any holiday tournament and simply represents the two sides coming together to play at a neutral location. Dickies Arena, a brand new 14,000-seat venue next to the Will Rogers Memorial Center in Fort Worth, is scheduled to open in November.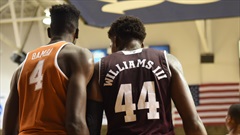 TexAgs
This meeting was garnering interest before new A&M coach Buzz Williams arrived in Aggieland, but when the new man in charge was informed of the conversations, he immediately did what he could to make it happen.
"I've seen the Texas A&M-Texas rivalry first-hand, so I know how important this game is to our players, coaches and fans," Williams said in a statement issued by the venue.
The original idea was a home-and-home contract with the Aggies hosting the 2019 game at Reed Arena followed by a 2020 game in Austin to open the Longhorns' new facility. However, decision-makers in Austin didn't want A&M to get the first home game, and that proposal wasn't approved.
The last time A&M and Texas faced off in a basketball game was in a 2016-2017 preseason charity exhibition game in Houston supporting hurricane Harvey relief efforts. The Longhorns got off to a strong start, leading by 13 at halftime and by as much as 17 at one time. The Aggies mounted a second-half comeback to get within a basket but could not crest the hill and lost 73-69.
Both teams missed the NCAA Tournament in 2019, but Shaka Smart led Texas to the NIT championship. The Aggies punctuated a disappointing season with a coaching change. Although Buzz Williams is in his first year at the helm of the A&M program and is working to mold the program to his style on numerous fronts, he is enthusiastic about playing the Longhorns. The good news for the Aggies is that Buzz will have all summer, a boot camp, a Costa Rican tour and a handful of non-conference games to prepare his team before the December contest in Fort Worth.
"We're also excited about getting the opportunity to play in front of our Metroplex alumni in the new Dickies Arena," Williams added. "This is one of those games that generates passion from both sides and we're looking forward to the challenge."
Never miss the latest news from TexAgs!
Join our free email list