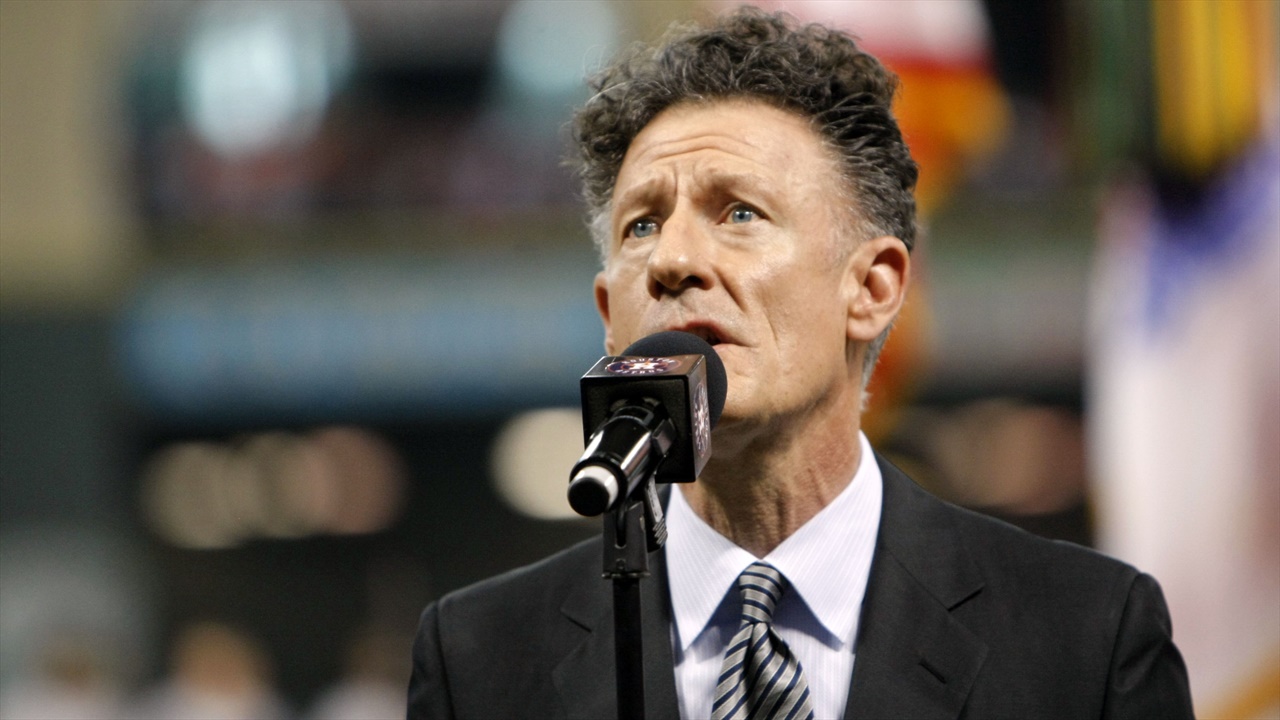 Photo by Brett Davis-USA TODAY Sports
Grammy-winning singer-songwriter Lyle Lovett joins TA Radio for episode 2,000
---
Key notes from Lyle Lovett interview
I appreciate you thinking of me. Porter Garner was class of '79. I knew him as an undergraduate. It's wonderful to see him leading the Association. Like every Aggie knows, every time you come back to College Station, it's like coming home.

My second cousin was class of '78. Russell went to school at A&M when I was a senior in high school. He invited me up for a football game. Bellard was the coach, the Aggies were running the wishbone, Bubba Bean was the running back. I went to my first midnight yell practice and I thought, "this might be nice place to come to school." When I was at A&M, other teams had a hard time scoring on the Aggies in those days. It was an amazing defense to watch.

I've always played music. I sang in choir. I played guitar and brought my guitar to school. I quickly met folks at the MSC and the basement coffee house. I got involved. Music was always a big part of my time at A&M.

I met Robert Earl Keen my first semester living off-campus. I could always find a parking place over on Boyett street, the closest place to walk to class. I would look over and always see these guys on their porch playing music. I finally built up the courage to go up to them and introduce myself. It ended up being Robert Earl Keen and Brian Duckworth.

Robert's house was over on Northgate so it was an easy place to walk to. Robert and Duckworth were always so welcoming. People would just drop by, sometimes they'd leave their instruments. It was a meeting point. I appreciate it now even more after school as we've grown up and moved on with our lives.

I feel so fortunate to do what I like to do for fun and it turned into my living. Back then, I just enjoyed it. I didn't know where it would take me. I started playing around College Station in 1976 and had a regular gig at the Mr. Gatti's. I played at a burger joint as well. It was a wonderful place to play. My first record came out in 1986. So it took me that long to get started. Traveled around the circuit and went to Houston a bunch, but College Station was always a great place to travel from.

I had gotten to the point where i was playing the same dozen or so clubs around the state every couple months or so. I was 25 or 26 at the time and I needed to figure out if I could do it for a living or if I needed go be a journalist. I went to Nashville and started knocking on doors. It was a series of little steps along the way, never really a big break. I finally met a publisher who introduced me to people and got me in with MCA Records.

I really am proud of This Old Porch ("The Front Porch Song") because I got to write it with Robert Keen. Robert wrote the first three verses of that song, I wrote the last two. Robert painted such wonderful pictures of the places we love right around the time we were about to leave, 1980. I wrote my verses about Robert and his relationship with his land lord. It's something I've very proud of.

I have never been cursed with having overwhelming radio success. All my stuff have usually been presented as album cuts. If I can just think of something from beginning to end and feel comfortable playing it in front of people, then I'm happy.

I'm 61 now and never would I have thought at age 18, in 1976, that I would I still be doing what I love to do for a living.

There's nothing more fun than getting to work with your heroes. Randy Newman was one of my songwriting heroes. I was a Randy Newman fan when I was young and some years later, to get to work with him was great. That song ("You've Got A Friend In Me") was nominated for an Oscar that year so it was a thrill to get to perform that show at the Academy Awards with Randy.

I think about my days at Texas A&M and the people that I met. It was just a wonderful time of my life.

Being a dad, let me tell you. I had given up on it at one point, my mom had even given up on me. But being a dad is the most fun I have ever had. God bless April Kimble. She is such a great mom.

I enjoy watching the football games whether I get to go in person or not. I watch the Aggies every Saturday. This year, with this schedule, if we can do well there will be no doubt that the Aggies are for real. But it's tough with Clemson, Auburn, Alabama and at Georgia this year. It'll be a tough one.
Never miss the latest news from TexAgs!
Join our free email list