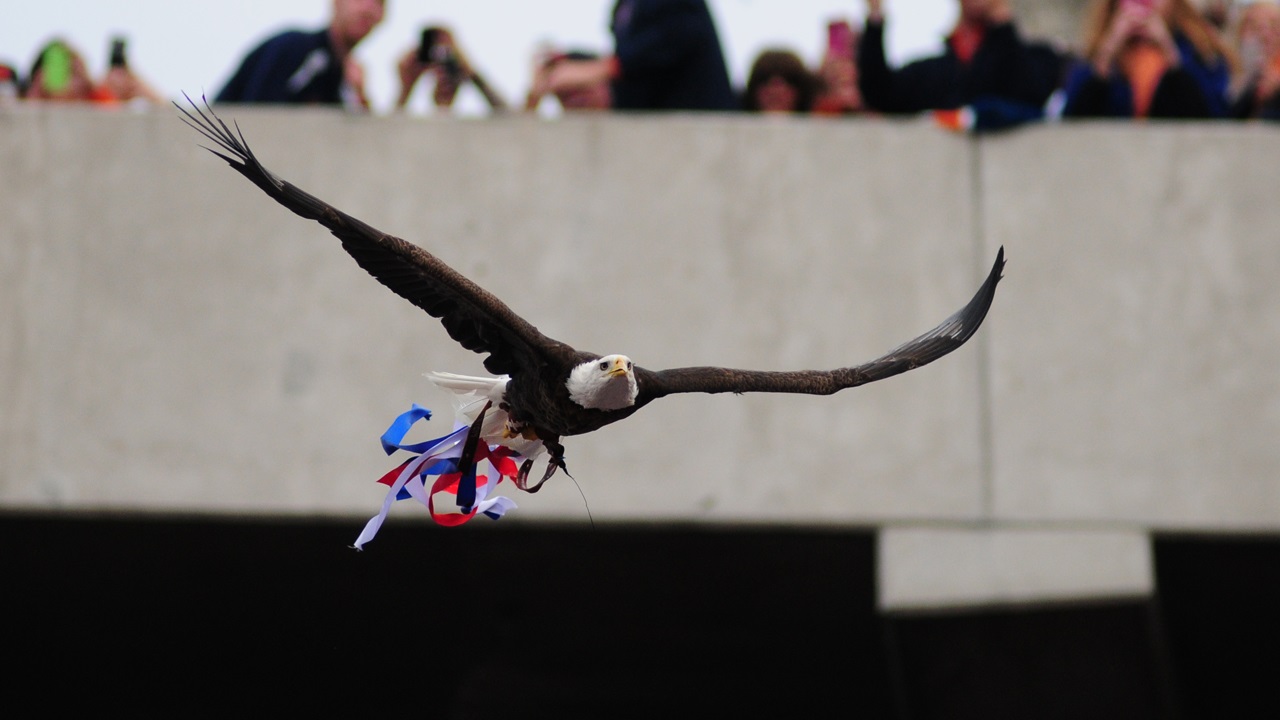 Photo by Kirby Clarke, TexAgs
Texas A&M Football
SECN's Cole Cubelic reflects on the life of Auburn legend Rod Bramblett
---
Key notes from Cole Cubelic interview
It was tragic this weekend with the passing of Alabama legends Rod Bramblett and Bart Starr. Both of those guys fit the description of humble and kind . You would've never known that Bart Starr was a superstar.

Rod Bramblett was a great person. Great husband and worker. He would go talk to students. The energy and the passion he brought to his games wasn't fake. He will be missed in a lot of different ways. He was a role model and we should try to emulate him in different aspects in all of our lives.

The cool part about it is that he says "they're not going to keep 'em off the field tonight" and that's a reference to the Prayer at Jordan-Hare. He brought the listener to that moment. That's such an art on radio to bring the listener there, the feeling, the atmosphere. He decided to bring the listeners there to were he was and that's something that made him great.

If you went to Rod and had asked him to be more neutral, I'm not sure he could've done it. That's just who he was. He was an Auburn man through and through. He will be greatly missed by the Auburn family.

Auburn fans have been through this before and it's tough. We'll do everything to continue Rod's legacy. He continued "Touchdown Auburn". That was Jim Fyffe's call and Rod continued it to honor Jim and I guess whoever gets that job will continue that to keep their legacies alive.

You just gotta think about his son and daughter and how their lives have changed forever. But that Auburn community will rally around them and do anything they can to make sure their lives are as good as possible.

Conference titles and division titles are going to be decided by transfer quarterbacks and whether or not they are who we thought they were. Missouri with Kelly Bryant is a team that could be sneaky good this year.

It'll be determined how competitive this crop of title contenders are. The crop might actually be smaller than last year. It might just be three to four. That's going to change though with the transfers. It shifts the paradigm in all of college football.

I'm excited about all the non-conference games in the first couple of weeks that are spread out this year unlike how we've had to find a way to watch four games at one time.

There's a very good chance that Jalen Hurts could get to New York City. The big issue is that Oklahoma lost four offensive lineman. You've got a 1,000-yard rusher and good receivers, they've got weapons around Hurts. It's going to be intriguing to see how they morph the offense a little bit and the only question there is the offensive line.

I think right now LSU is the second best team in the SEC West. I know they lost a lot but they've got enough to be a really good defensive team. The real question marks where I don't have much confidence is the tailbacks and the offensive line. But they've got enough talent they could work with it. A&M is in that mix, Auburn is in that mix. But right now I'd give the edge to LSU. The fact that the staff is retained and how they exceeded expectations last year, that's probably the team after Alabama.
Never miss the latest news from TexAgs!
Join our free email list