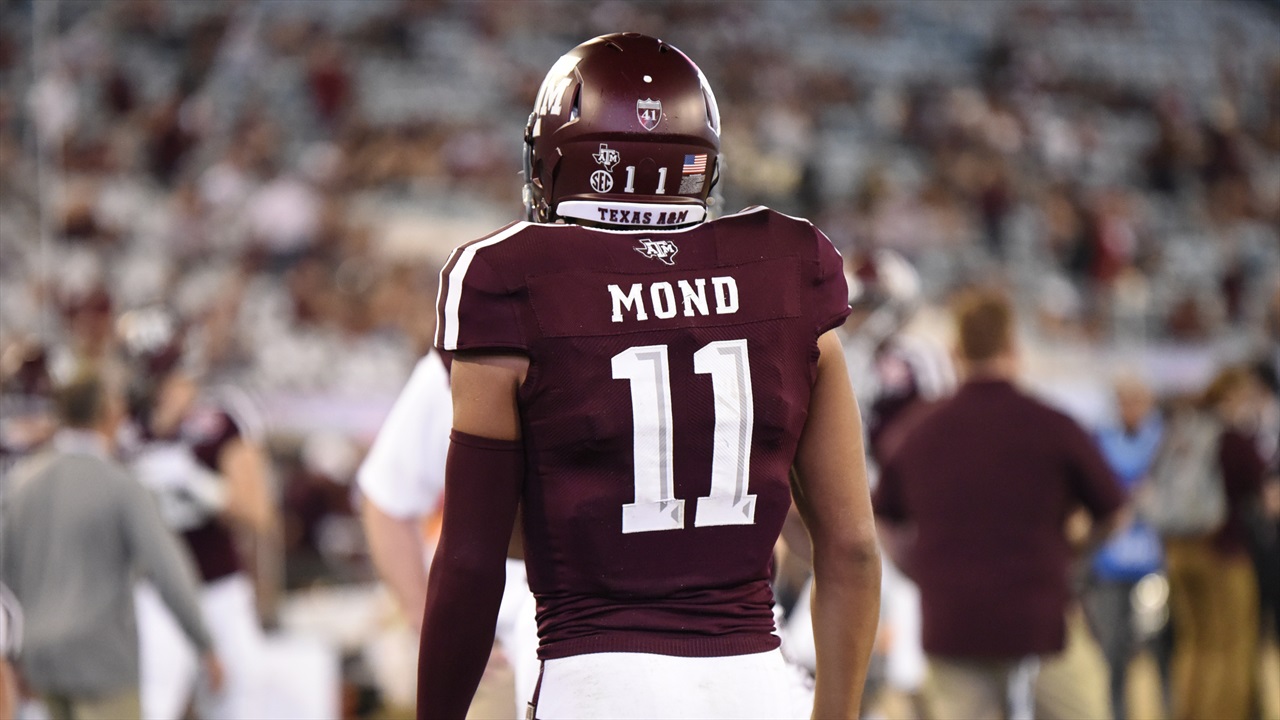 Photo by Dalton Hughes
Texas A&M Football
Jimbo Fisher views difficult 2019 schedule as opportunity for growth
---
Texas A&M's 2019 schedule is viewed by many college football observers as one of the most difficult in the nation.
Coach Jimbo Fisher sees it as providing the most opportunities.
Speaking before the Brazos County A&M Club Coach's Night on Monday night, Fisher shared thoughts on his demands for toughness, the running back position and the overall health of the team entering the summer.
And, of course, he shared his thoughts on a schedule that includes defending national champion Clemson, national runner-up Alabama, Georgia and LSU — all ranked among ESPN's post spring Top 10 — as well as No. 18 Auburn.
While some coaches might bemoan such a grind, Fisher seemed to embrace it as a step in building a national championship caliber program.
"When you want to make a difference you have to have opportunity … you have to have significant opportunity," Fisher said. "So when you're playing people like we're playing and have the schedule we have, you're going to have plenty of opportunities.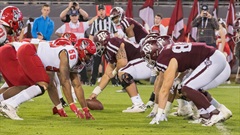 TexAgs
"There's a great opportunity where we're at and where we're building this program. It's a great opportunity for us to show the development we've made, the consistency with which we can play, and hopefully, getting over the hump like we did at the end of the (last) year in those big games and becoming relevant in the national championship hunt."
The Aggies closed last season with four consecutive victories, including a seven-overtime win over LSU and a Gator Bowl triumph over North Carolina State.
Another strong finish would likely put A&M in at least a chance to reach a New Year's Six bowl game because the Aggies close the regular season with road games at Georgia and LSU.
"We've got to make sure we've laid the foundation and understand how to compete in those games," Fisher said. "I think this is a tremendous opportunity for our players and our organization."
Capitalizing on that opportunity will be a tough task. Fisher has stressed the need to establish toughness since he arrived from Florida State.
That toughness he's sought was demonstrated in the last month of last season. He's optimistic that toughness has become part of the program's fabric, but emphasized it has to be cultivated on a daily basis.
"I think [toughness is] something you always have to work on and build," Fisher said. "Because toughness, to a point, is a daily thing. There cannot be days when you're not. I think it's something that you have to get.
"I think our players understand the importance of it. There's times all the time I'm saying 'We've got to get tougher. We've got to get tougher.' That's not the answer for everything, but I think that's something you'll hear out of my mouth consistently the whole time I'm here. I think it's very important to success. I'm talking about toughness mentally and physically."
Fisher also faces a tough task in replacing All-Southeastern Conference running back Trayveon Williams, who last season led the SEC with an A&M-record 1,760 rushing yards.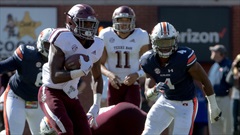 Andrew Kilzer, TexAgs
When asked if another workhorse back was needed to be found, Fisher said he may have a stable of them.
"You want a guy you can count on to be a complete back and you can work the others in situations," he said. "But I think we have some guys on this team that can all be complete backs.
"There's not a 'I've got-to-have-one-guy.' It's not that. But if that's the way it turns out that's the way it turns out. If not, there's multiple guys and we've got multiple guys."
One of those guys might be sophomore Vernon Jackson, whose status is uncertain. He sustained a neck injury during spring drills. Fisher could not say when Jackson's status would be determined. Other than Jackson, though, he said should Aggies will enter August camp with a fully healthy roster.
"It looks like everything is right on schedule for where we've got to be, so we should have everybody going in the summer," Fisher said. "Everybody should be ready to roll."
Never miss the latest news from TexAgs!
Join our free email list