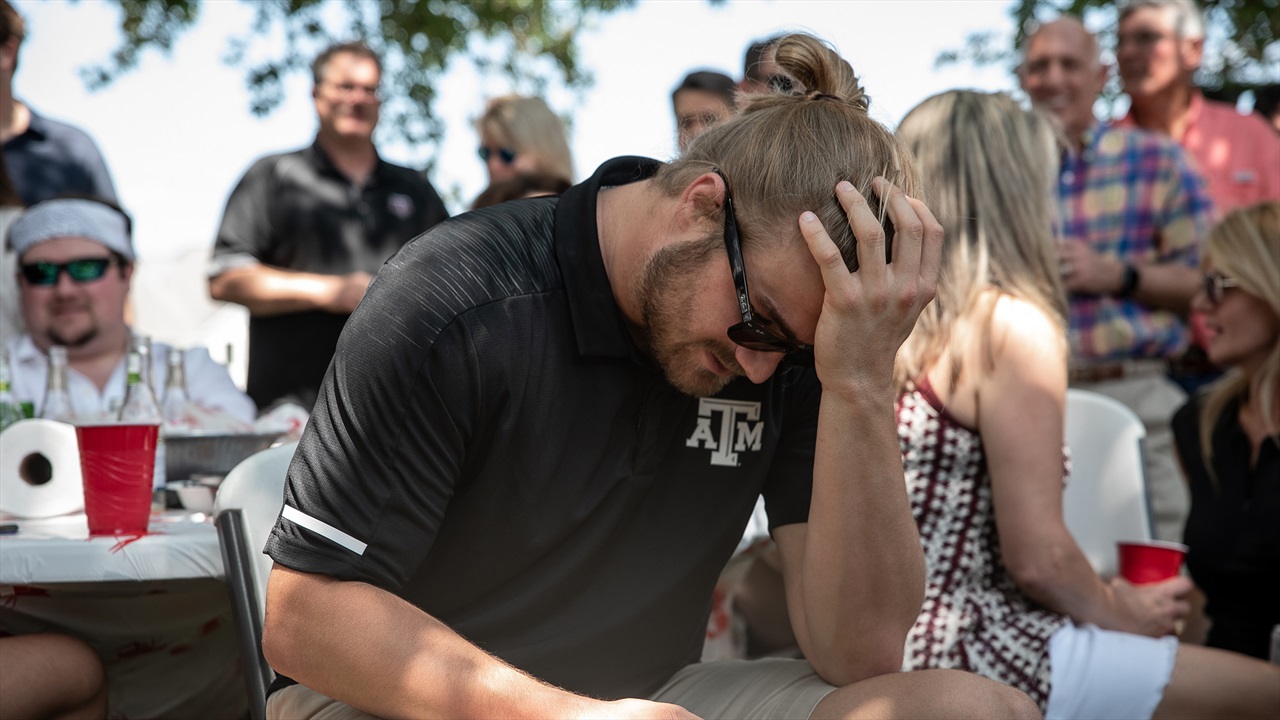 Photo by Clay Taylor, TexAgs
Texas A&M Football
12th Man Cullen Gillaspia discusses being drafted by the Houston Texans
---
Key notes from Cullen Gillaspia interview
Saturday was stressful. I was hopeful for the fifth or sixth round. There was 100 people in my house all staring at me. When the seventh round hit and I got the call it was incredible moment. I'm still pinching myself to make sure I'm awake.

We had a good time Saturday night. The celebration couldn't get much better. We'll leave it at that.

I picked up the phone and it was the GM. I told him I wanted to be a Texan when we met during pre-draft interviews. On the call, he told me that he was about make me a Texan and pick me in the seventh round. I jumped out of my seat at that moment. After that I talked to the coaches, and I don't remember what was said because I was too excited. In the fifth or sixth round the Jaguars called me and said that they would've picked me, but management were waiting for the seventh round. The Chargers and Raiders also told me they were interested in the seventh round.

I was wondering if it was going to happen when the seventh hit. There's so much anxiety and stress. Sitting there having a bunch of people watch you in stressful. I was nervous at times but at the end of the day I knew I was going to be on a team one way or another, but it's just the anxiety of not knowing where you'll be.

It's crazy to think I'm the first 12th Man drafted. You couldn't have written a better ending to my A&M career and my next chapter. The A&M fans and 12's before me laid down the foundation for me to accomplish this.

They like me as a special teams player and a fullback. Kyle Juszczyk is who I model my game off of based on his ability to catch the ball, be a pass blocker and run blocker. The Texans didn't use a fullback last year, so it'll be interesting to see how I'm used on the roster.

My message to A&M fans is I'm happy to be a Texan, and I loved my time A&M. I'll always consider Aggieland home, but now I'm coming home to the Texans. I'm going to give them the same energy I gave to A&M and show all the non-believers that they're wrong about me.
Never miss the latest news from TexAgs!
Join our free email list