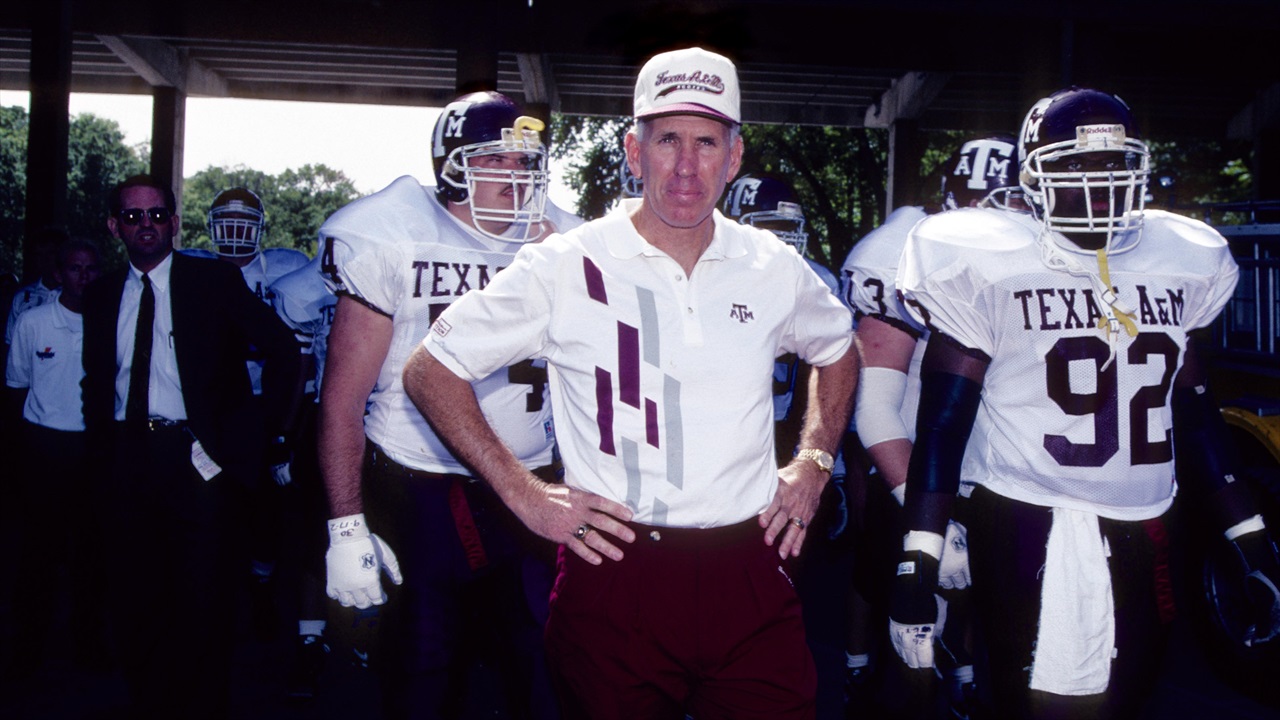 Photo by RVR Photos/USA TODAY Sports
Texas A&M Football
Legendary A&M coach R.C. Slocum 'honored' to help as interim AD
---
Key notes from R.C. Slocum interview
I did not call anyone or apply for the athletic director job. Friday morning, Dr. Young called me to his office and asked if I could do the job. I said yes, and made sure it was just on an interim basis. With the history of the 12th Man, I'm honored to come off the bench and help out. It's been fun. I got up early yesterday morning and met with all of the coaches from all of the sports. The thing I've learned and been reminded of is we have so many great people working here. We have really good people in place. Our facilities are great. I told the coaches that we're fine, we're Texas A&M. We're in a great position. We've taken a huge leap the last ten years. I feel great about what I'm doing and what A&M is doing.

I've watched a lot of athletic directors in my time at the division one level. Some athletic directors want to take over the room and be well known. The best athletic directors I've been around are the ones where you don't even know they're there. They are just there to help. They're asking the coaches what they can do to help out. They're focused on pleasing coaches financially. It's a big multifaceted job, but you have professionals around you helping out and managing all of the things that go into college sports.

I think the A&M opening is a very attractive job for any athletic director. A&M is right up at the top of the list. The location is within three hours of three of the largest cities in the country with a lot of talent. This also helps you sell a lot of tickets. We have a great academic institution as well. I don't think we'll have any trouble attracting a top-notch athletic director.

In recruiting, you obviously have to take care of your home base. You need to get kids in camps early so you can make smart decisions on kids within the state. Our world is changing. It's smaller. It's easier to see kids from other areas in the country. We've evolved to the point of every school recruits out-of-state. I've always felt that knowing guys is important. Reggie Brown was not known nationally. We recruited him and he became an All-American. You have to be able to research guys and know who you're dealing with.

I think Jimbo is really happy in Aggieland. I think he likes living here. He likes the people here. When I met with him, it could not have been more positive with how he feels about being at A&M. We're both excited for him to continue to build this program.
Never miss the latest news from TexAgs!
Join our free email list