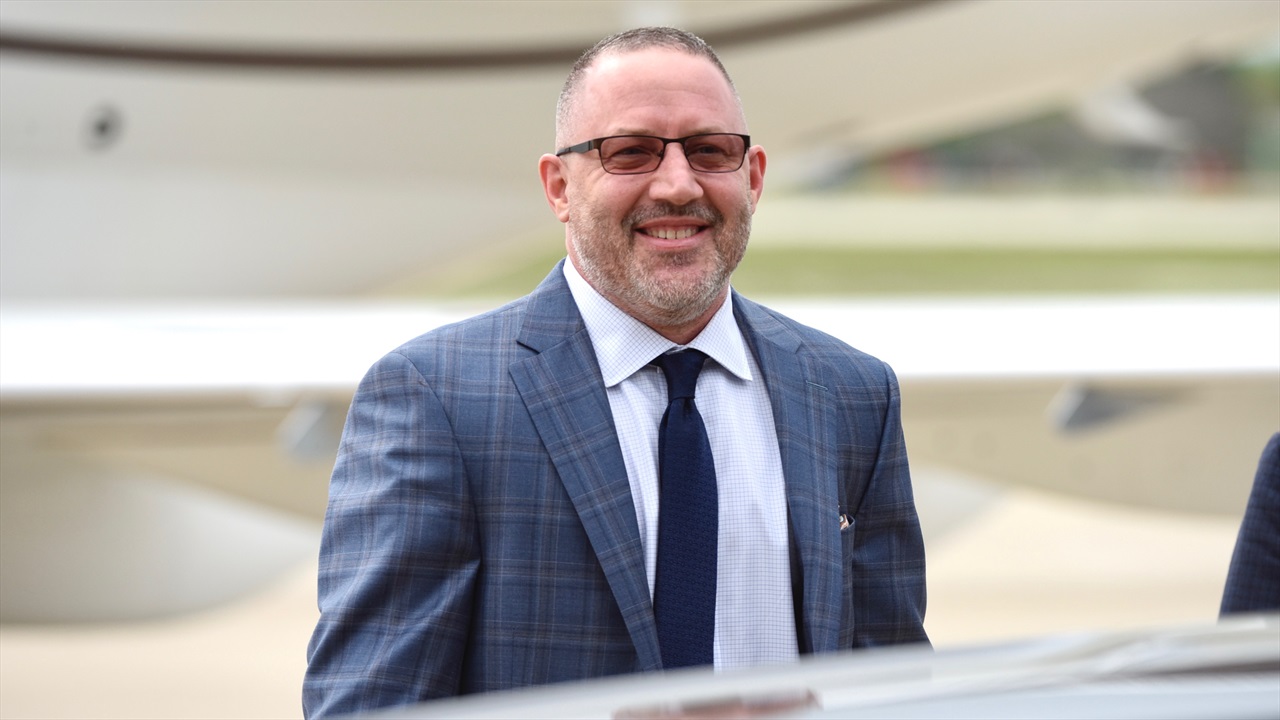 Photo by Lia Musgrave, TexAgs
Texas A&M Basketball
Buzz Williams traveled unique path before eventually returning to Texas A&M
---
To say that Buzz Williams has come full circle in his return to Texas A&M isn't quite accurate.
His path to success is more of a square. That's because he learned early on never to cut corners.
One day in 1990, Navarro Junior College coach Lewis Orr entered the Wolen Special Events Center to prepare for basketball practice. As he walked in he noticed a kid sitting in the bleachers. That was problematic. Practices were closed to the public.
"I see him and think, 'What is this guy in here for?'" Orr said recently. "He asked, 'Do you mind if I watch practice?' I said, 'Yes I mind.' So he asked what could he do to watch. I said 'Go to work."'
Orr told young Brent Williams to sweep the gym floor. Several minutes later he admonished the kid for doing a sloppy job.
"He comes back and said, 'Coach I did what you asked me to do,'" Orr recalled. "I said 'Do it again. You didn't sweep the corners. You've got to get the corners to keep the dust from getting out there again."
That might have been the last time Williams cut corners. He swept the floor again. Orr was impressed. Later, he'd send the kid out to pick up people at the local airport. He had him scout opponents. He instructed the kid to write letters to recruits.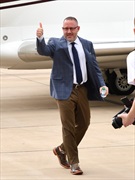 Lia Musgrave, TexAgs
The kid did all those chores with so much enthusiasm and energy that Orr bestowed upon him the nickname "Buzz."
"He was buzzing around like a bee," Orr said. "I told him to take a pad an open it, and if anybody walks into the gym to get their contact information, write them a letter and tell them how much we appreciate them. That was before the internet. He was faithful in doing that. He's still faithful in that. He does that religiously.
"He has a calendar laid out for the month to contact so many people, write so much in his journal, read the Word and exercise. He's so disciplined day in and day out. He was a machine. I wish I had those qualities."
Williams learned the value of hard work at an early age. While a student at Van Alstyne High School he would mow yards, feed and brand cattle, dig fence posts, bail hay and roof houses to earn money.
He eventually chose to attend Navarro College because he'd saved up enough money to afford tuition and the $100 a month rent for an un-air conditioned cabin 40 miles from Corsicana.
Orr said it was apparent Williams was driven to be successful and willing to work hard. He demonstrated that work ethic in several assistant coaching positions — including a stop at Texas A&M — to start his career.
And he continued that diligent work ethic when he became a head coach at the University of New Orleans in 2006.
Williams demands a strong work ethic from his teams. That's been the case from Day One, according to James Parlow, who played on Williams' first team at New Orleans.
"We see him in the middle of his success and we don't always look at the beginning of it," Parlow told the Richmond Times-Dispatch in 2017. "His work ethic has never changed. Wherever he goes and he's the underdog, whoever's on top of him better watch out."
That was demonstrated in the 2013 NCAA Tournament when Marquette under Williams defeated No. 2 seed Miami 71-61 to advance to the Elite Eight.
It was demonstrated again in 2016 when Williams' Virginia Tech team defeated No. 4 Virginia 70-68. That win was just a few days after Virginia Tech rallied from a 16-point deficit to defeat North Carolina State 73-68 in overtime.
"Just being back in Texas, I think, is a big factor in him staying put. He's basically a Texas guy."
Under Williams, the once-moribund Virginia Tech program posted 100 victories, made three consecutive NCAA Tournament appearances and reached the Sweet Sixteen for the first time since 1967.
None of that came as a surprise to Orr. Neither was the old mentor surprised that Williams opted to accept the head coaching position at Texas A&M.
"I think he's probably at the point where he wants to put deeper roots down," Orr said. "Just being back in Texas, I think, is a big factor in him staying put. He's basically a Texas guy."
A Texas guy that worked for free and now is one of the highest-paid coaches in college basketball.
Orr, who likely didn't earn in his 32-year career at Navarro what Williams will earn in a year at A&M, loves that, too.
It's like seeing your own offspring find success.
"He's extended my life 10 or 12 years just being associated with him," Orr said of Williams. "I'm very devoted to him. He's like one of my children."
Never miss the latest news from TexAgs!
Join our free email list
PRESENTED BY