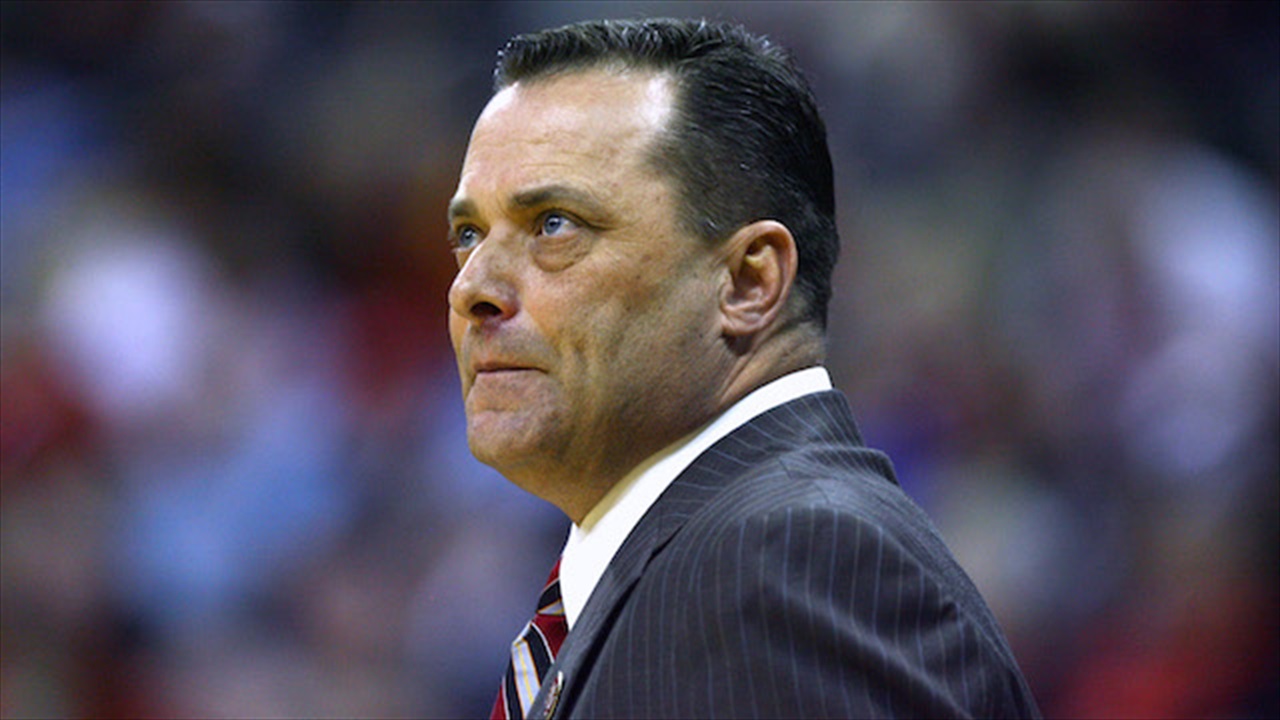 Photo by Ed Zurga/Getty Images
Texas A&M Basketball
Gillispie's kidney donor details journey alongside former A&M basketball coach
---
Key notes from Ericka Downey interview
It has been a blessing to be a part of Billy's journey over the past nine or ten months. I was happy to part of the process. He appears to be as passionate as ever and is in good health.

I didn't know Billy before all of this. I come from a bit of a dysfunctional family, so I appreciate him welcoming me into his family. He is an incredible man and I can't think any higher of him than I already do now.

His health is better than it has been in the recent past. He has stayed on top of his medication over the past year and it's noticeable when you watch him on the sideline. I'm glad he has taken care of himself.

I first heard about Gillispie's situation back on December 16th. I came across the story in the Dallas Morning News. I felt right away that I needed to help.

My husband is accustomed to me doing these types of things. He knew that I was crazy when he married me. I told him this is what I felt like I needed to do. It took him a little while to come around to it since he was so busy with coaching, but ultimately, he was very supportive.

The first time meeting Billy was surreal. We spent the evening in San Antonio getting to know each other personally. He is a lovely person.

I was amazed at the difference in our recovery times. He was up and walking the day of the surgery since he was previously sick and had just received a new kidney. Since I had lost a kidney, it took a little bit longer for me to recover.

My scar is a reminder of how much you can impact someone else's life through sacrifice. It has given me a new perspective on life. Being honored by the U.S. Basketball Writers Association with the most courageous award is incredibly humbling.

I firmly believe Gillispie is one of the best college basketball coaches ever. I'm confident he will get another coaching opportunity with a D1 program. He just needs to find the right fit. He is great at creating a cohesive environment for his players.
Never miss the latest news from TexAgs!
Join our free email list