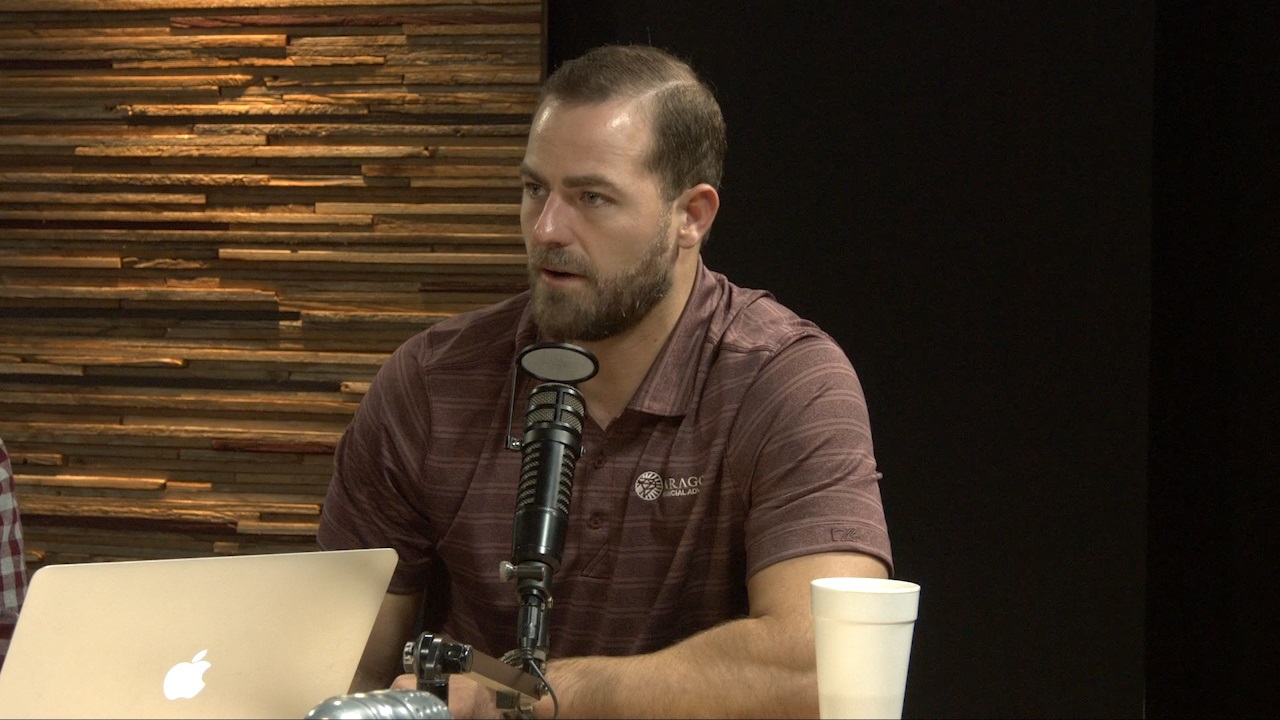 Stephen McGee Q&A
Jake Hubenak Q&A
Texas A&M Football
Stephen McGee & Jake Hubenak discuss A&M's breakout players for spring ball
---
Key notes from Stephen McGee interview
The most intriguing thing to me this spring is to see who can take over the backup quarterback role. From there, I go to tight end, such an important role in this offense. I think Baylor Cupp is a viable option, but it's hard to play in year one in the SEC. After that, it's corner. We talked about the secondary struggles a lot last season.

Thank goodness for 7-on-7 in terms of Baylor Cupp's development. He played in a run-oriented offense in high school, and he needs to learn the passing scheme here at A&M in a hurry. I think Cupp has to be able to do both. You can't have one tight end on the field to run pass plays, and another one for run plays. You need to be dynamic.

I think they want an even-keeled, consistent and steady backup quarterback. They don't need someone to come in and make big plays every down, you just need him to keep the offense moving. The scenario completely changes if Mond's down for the season. In that case, you want to bring a guy in who can make the explosive plays, and give you the best chance to win.

I think Jashaun Corbin has a chance to be a great player. he has already shown to be an explosive back. I don't know if he'll be a top five player on next year's roster, and that's a good thing. There is a lot of talent on this roster.

My bullcrap is the whole saga surrounding Vince Young. What more can that University do for him, giving him a job doing absolutely nothing, but he just keeps screwing it up. That guy probably could've been the president there one day, but he couldn't even do nothing well.
Key notes from Jake Hubenak interview
My transition into coaching is going pretty well. I'm doing what I know really well, and I'm enjoying getting to impart my knowledge to other kids. We struggled in year one, but I'm really enjoying some of the work we've done so far this offseason.

I think this year is a lot different than last. We know the coaching staff, we know the quarterback and there's quite a few returning starters. Last year it was Kellen vs. Nick, and this year it's Kellen trying to establish himself as one of the best quarterbacks in the SEC. I feel really good about the receiving corps coming back from him to throw too. I'm also really excited to see Baylor Cupp out there on the field. I think defensively there are some more questions than on the offensive side of the ball.

What I was most impressed with Kellen was the load that he was able to handle in year one under Jimbo Fisher. He still has some growing pains to work through, things like delay of games, but I think he made some good strides in year one. Kellen was a guy that always had the arm talent, he was just sometimes afraid to use it. Now, he's confident in his reads and isn't afraid to rip it. Then when everything breaks down, he brings that ability to run the football.

I think my breakout player is Leon O' Neal. I'm usually biased towards the offense, so I'll go with Leon. He can bring that swagger to your football team, a lot like the Honey Badger.
Never miss the latest news from TexAgs!
Join our free email list