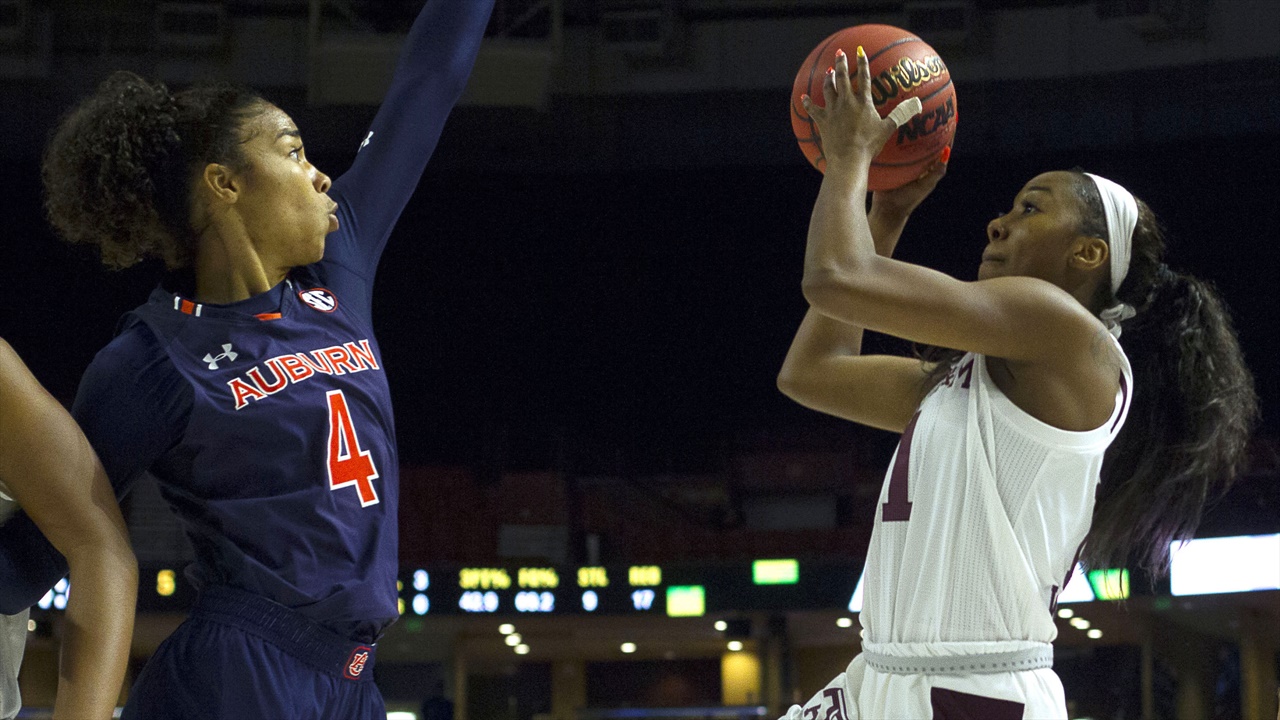 Texas A&M Postgame
Auburn Postgame
Texas A&M Women's Basketball
Wells' game-winner lifts Aggies over Auburn, 64-62, in SEC Quarterfinals
---
The great thing about owning multiple vehicles is you're not stranded when one of them is in the shop.
An injured Chennedy Carter wasn't going to strand the Aggies on Friday night as Kayla Wells stepped up to take her team to a semi-final matchup with 10-seeded Arkansas in the SEC women's tournament. Wells' turnaround jump shot in the paint with just over five seconds on the clock lifted three seed Texas A&M to a 64-62 victory over eight seed Auburn.
"A&M has always been built in every sport with a next man up mentality. That's what Aggies do," said Coach Gary Blair in praising his young playmaker.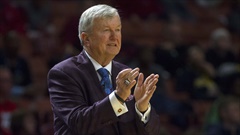 Joshua S. Kelly/USA Today Sports
The explosive sophomore's 28 points, an A&M SEC Tournament record, combatted the 26 total Aggie turnovers that nearly extended Auburn's stay in Greenville, South Carolina. After ending the first quarter up 20-16, Texas A&M fell victim to the turnover bug.
The Aggies turned the ball over 12 times in the second quarter, eight of which came in the final six minutes and 45 seconds before halftime and fueled an 11-2 Auburn run. Auburn had all the momentum heading into the locker room winning 32-28, or at least it appeared that way.
A 15-2 run to begin the second half allowed Texas A&M to climb back into the driver's seat and set up for an exciting finish down the stretch.
Auburn's Erin Howard nailed a triple to elevate the Tigers to a 60-57 lead with four minutes and twenty-nine seconds left, but Jada Walton soon answered with a three of her own. Coach Blair was proud of his guard who started in place of Chennedy Carter.
"Jada Walton hitting that big three in the corner I think was her first one she's made all of conference. She played with cramps in her legs bad and she showed a lot of guts coming back in."
"I told Kayla that she better not give the ball up. She was either going to shoot it or dump it off inside."
With 1:36 to play, Abigayle Jackson scored a bucket for Auburn, but then that was answered by N'dea Jones as she tied up the game with 1:11 to play. The Aggies were able to get a stop and call a timeout with 26 seconds remaining to draw up a play. Coach Blair's mindset was simple in what to call for his team.
"I told Kayla that she better not give the ball up. She was either going to shoot it or dump it off inside."
Wells echoed the same strategy that Coach Blair had for his team.
"It was either going to be me or Ciera (Johnson), and Ciera (Johnson) wasn't open so I drove it, pulled up, and made it."
A SPECIAL THANKS TO
Mac Resource Computers for their sponsorship of all women's basketball content produced throughout the season at TexAgs.com! For the seventh consecutive year, all WBB content will be available to you for free!
Never miss the latest news from TexAgs!
Join our free email list