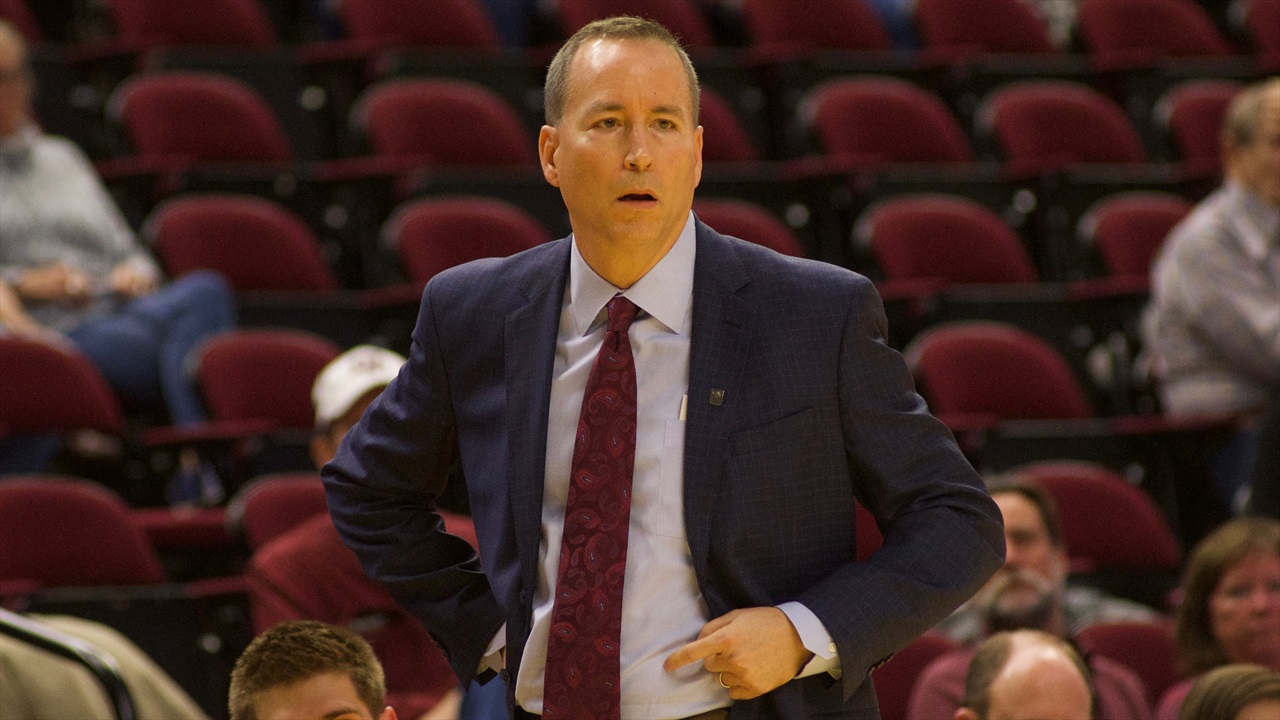 Photo by Lia Musgrave, TexAgs
Texas A&M Basketball
Billy Kennedy looks ahead to regular season finale against Mississippi State
---
Key notes from Billy Kennedy interview
It has been a grind this year. We're trying to keep it going and see if we can keep playing.

We just ran into a team in South Carolina that made shots. They played well. I thought we played hard. We weren't efficient at times and we struggled to hit three-point shots. South Carolina shot threes very well.

Losing Isiah Jasey really hurt us from a depth standpoint. We have a lack of depth, and with him, maybe we would have been able to play two big guys together more often against bigger teams.

Chris Silva didn't play well against Missouri, and he wasn't going to have two bad games in a row. If Silva makes four threes, then you'll be in trouble. He averages about one made three per game.

We just haven't been able to have a consistent team and play a certain way all year. We've had to adjust and change the dynamic of our team throughout the season. Losing TJ Starks was difficult. Now we're having to play Wendell Mitchell at the point guard position. We've had to put on a lot of Band-Aids on our team and just keep moving forward to try and win games.

Mississippi State has good size and physicality. We'll have a game plan in store and our guys will be ready and excited to play. Mississippi State have some seniors and juniors that are playing at a high level. They have laid the ground work for a solid program going forward for the next few years.

I don't think Admon Gilder has made up his mind what he's going to do after this season. He's still in recovery and not able to work out fully yet. I think we'll know something by mid-April around National Signing Day.

We think we need one more big guy and a guy that can shoot the ball to add to next year's team. I'll be on the road recruiting tonight. We really want to add two more guys that are impact guys. We're looking into junior college guys and graduate transfers. Josh Nebo will be a fifth-year senior and Wendell Mitchell will be a fifth-year senior. We will have juniors in Savion Flagg, Jay Jay Chandler, and TJ Starks that have proven they can play in this league. We need to shoot better and add interior depth.

With TJ Starks coming off an injury and getting him more solid playing the point guard position regarding decision making, I'm looking for him to make a big leap next season.

I'm disappointed in our losing record this season. I believe we have a good group coming back and a solid foundation. I think keeping continuity will help us have future success.
Never miss the latest news from TexAgs!
Join our free email list