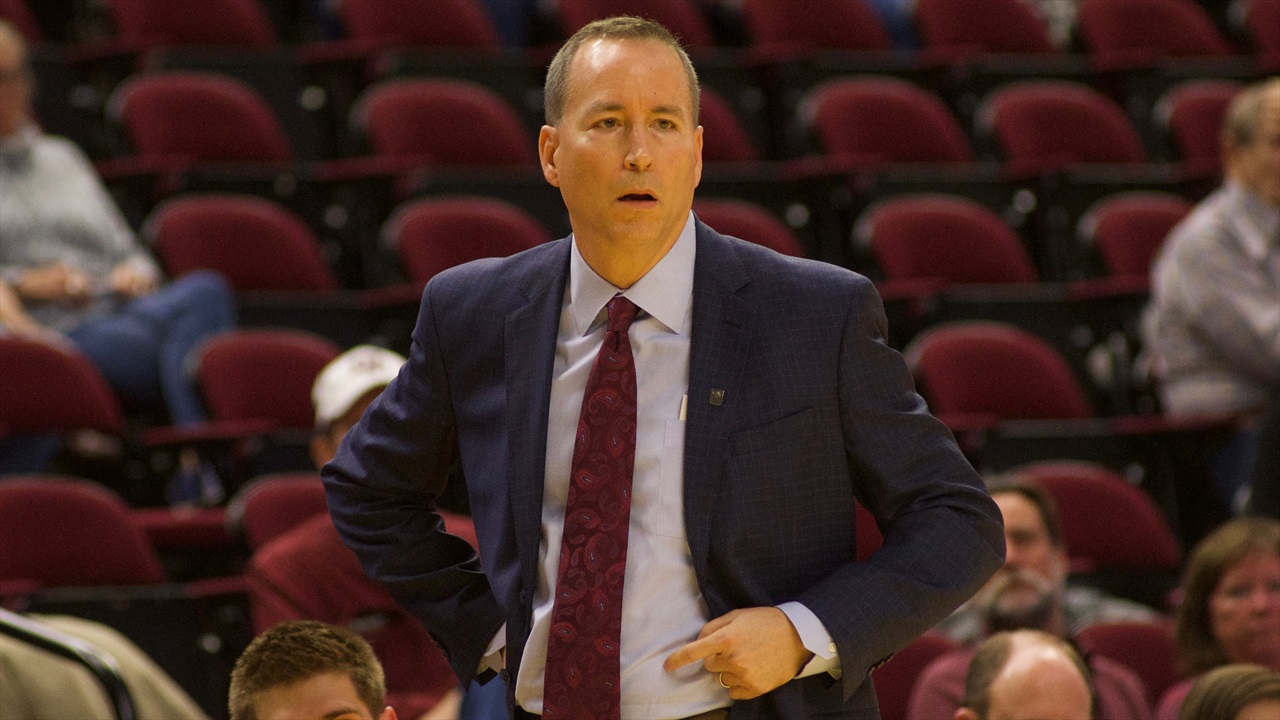 Photo by Lia Musgrave, TexAgs
Texas A&M Basketball
Billy Kennedy on the win over Alabama, going on the road against Arkansas
---
Key notes from Billy Kennedy interview
We're just growing up and gaining some experience. People forget we lost seven of our top eight guys from last year's team. Our guys are growing together and discovering how we really want to play. We're finding some success.

South Carolina was making a bunch of shots. I think we could have guarded them better, especially the second half. They took some transition threes. Chris Silva was a force down low for them. I think they're averaging making 15 threes per game in their last three games. We ran into a red-hot team.

Savion's confidence is growing. He's been more aggressive on offense. He's had games where you don't notice him. Now he's being more assertive. We've been talking to him about it throughout the year. He's been really good for us.

We were down 10 and down 12 at different points in the game against Alabama. We tried to stay positive and maintain good energy. Finally, we stepped up D and made a couple of plays. We made some shots on offense and that gave us more energy on defense. We got good bench support. Savion had a really good stretch. TJ made the right plays, and his last pass to Wendell for his three-pointer won us the game. He did a good job sharing the ball and taking care of the ball.

We went back and charted the game. TJ could've 12 assists. He made a lot of really good plays, we just missed some shots. He did a lot of good things that didn't have to do with scoring.

Wendell can hang in the air with his athleticism and he made a couple of special plays. He's playing with confidence. He's healthy and confident. That's a big difference than where he was at the beginning of the season.

Defense and rebounding from Christian Mekowulu was key for us against Alabama. Last time we played Alabama, Danta Hall had a double-double. He's such a good weapon for them. Christian did such a good job.

Alabama did not guard Jay Jay. They were sitting in the lane in the first half, and Jay Jay was reluctant and being conservative. He didn't want to take any threes because that's not the strength of his game. I told him that I wanted him to shoot it and be confident if he had an open look and if it was in rhythm. I was glad to see him playing well.

I think two-point jump shots still have a place in basketball. Tennessee maxes out the two-point jumpers more than anybody. There is a place for it if you're good at it. The game has definitely changed offensively with how much the three-point line is relied on.

I don't think Nebo is 100 percent, but he's getting better every day. He had yesterday off, so I'm excited to see where he is now. It's more laterally and holding position where he is struggling.

Arkansas is a big game because we have a chance to catch them with a win. The key to playing on the road against Arkansas is feeling the atmosphere and not turning the ball over. That's one of the toughest places to play. With LSU, we'll have to have a special performance because they're one of the best teams in the SEC and in the country.

Post season play is always the goal. We have chance to get better and get to post season play. We still have some work to do, but there is a chance for us to put some wins together and keep playing.
Never miss the latest news from TexAgs!
Join our free email list