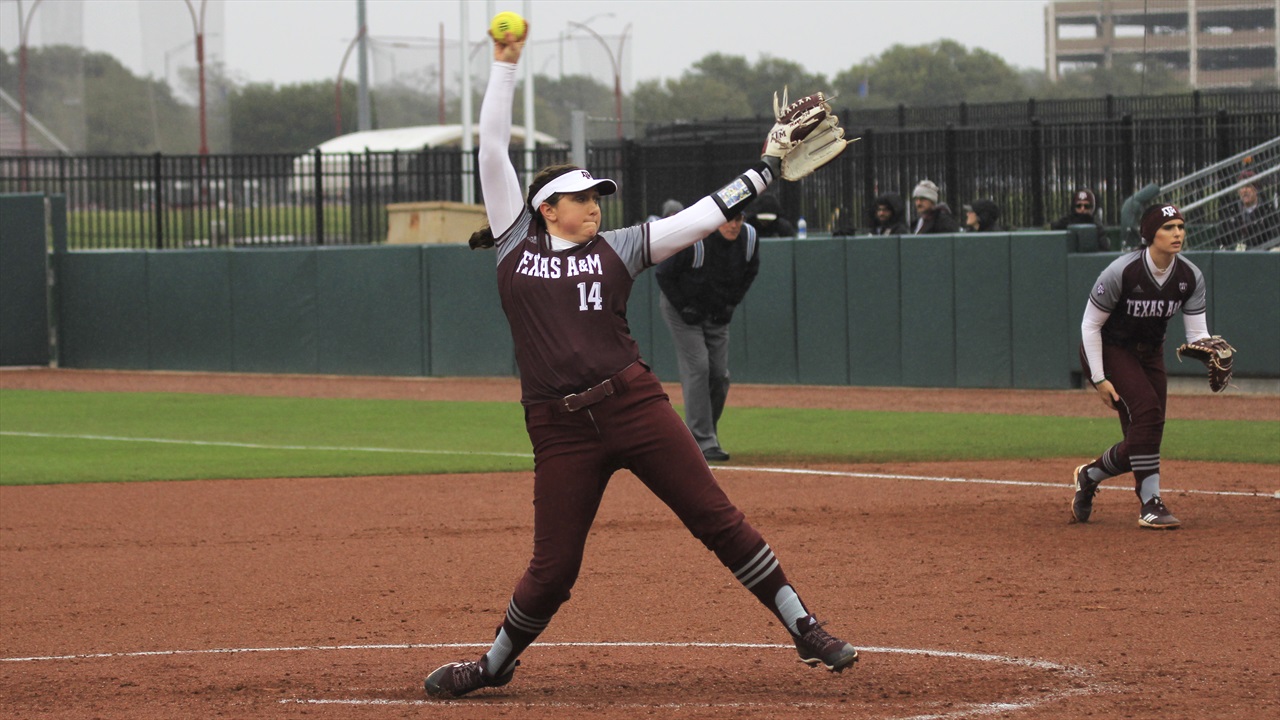 Photo by Angelina Alcantar, TexAgs
Texas A&M Softball
Aggie softball takes first loss of the season at the hands of UNT
---
The Aggie softball team is now 3-1 after a 2-10 loss against North Texas. They were heading into their second game of the Aggie Classic hosted at Davis Diamond when the Aggies lost their groove.
The game was scoreless heading into the second inning, however, two walks for North Texas and a dropped ball by Kayla Pynter led to basses being loaded, allowing North Texas to get an easy lead. Head coach Jo Evans said, "I tip my hat to North Texas they took walks when we didn't, they got scoring opportunities and made the most of them."
The scoring opportunities continued to work in North Texas' favor as their pitcher, Jenna Goodrich, got three Aggies out easily, sending them into the top of the third with the score of 0-4. Coach Evans explained that they had to make a change to the game plan.
"When we were down ten runs we changed to we are taking pitches, we are hitting till we get strikes, we aren't swinging unless its about belt high and the kids that did that drew walks or got hits while the kids that didn't got out."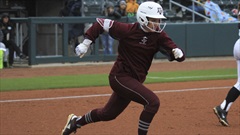 Angelina Alcantar, TexAgs
The big opportunity that led to the final decision of putting Payton McBride on the mound was when North Texas got two walks, and Hannah Rebar hit a home run putting the Aggies behind ten runs. Luckily, McBride held North Texas back from scoring the rest of the game, which allowed Kylie Georgy and Taudrea Sinnie to get runs in the bottom fifth. McBride shared light on the moment when she took the mound, saying, "I was confident in my pitches."
This is a tough loss for the Aggies. Coach Evans shared that the problem was execution, not with the game plan. "We still have a lot to learn."
Never miss the latest news from TexAgs!
Join our free email list