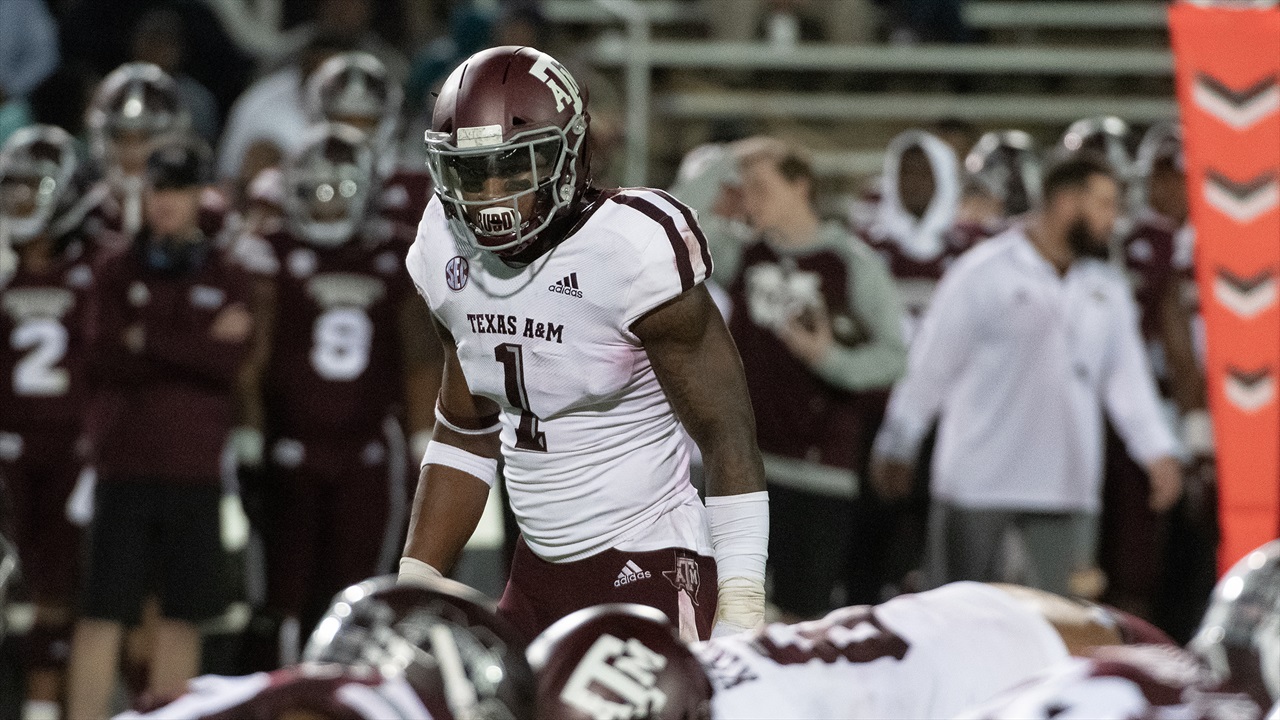 Photo by Clay Taylor, TexAgs
Texas A&M Football
Don't sound the alarm, A&M linebackers may be position of strength in 2019
---
Experts say the first step in a crisis is evaluating the situation. The next step is explaining why said crisis exists.
To some, Texas A&M is facing a crisis at linebacker. Concerned Aggies have taken that first step and evaluated the situation.
Otara Alaka completed his eligibility. Tyrel Dodson opted for early entry to the NFL draft. Anthony Hines missed almost all of last season with a knee injury. So did Ikenna Okeke.
There is very little proven experience or depth on the roster.
That is certainly cause for concern. However, the feeling here is that it's not a reason for panic. So, grab a paper bag, Aggies. Breathe deeply into it. Now, read the following explanation that A&M's linebacker position isn't in a crisis at all.
Worried that A&M might not have star caliber linebackers? Don't be. Football teams can win at a high level with merely competent linebackers if they are playing behind a strong defensive front.
Consider national champion Clemson. Two of Clemson's three starting linebackers — Kendall Joseph and Isaiah Simmons — were 3-star recruits. But they and Tre Lamar, who was a 4-star recruit, played behind a dominant defensive line.
Auburn won the 2010 national title with Josh Bynes and Craig Stevens at linebacker. Neither were All-SEC selections. But the Auburn defensive line, which featured Lombardi Award winner Nick Fairley, was dominant.
"Linebackers have to get the (defensive) guys lined up right, but it doesn't take a 5-star guy to do that."
Former A&M linebackers coach Alan Weddell agreed that star linebackers aren't necessarily needed to field a stalwart defense.
"That's very true," Weddell said. "Linebackers have to get the (defensive) guys lined up right, but it doesn't take a 5-star guy to do that. And a 5-star linebacker becomes a 3-star real quick if he doesn't have a good defensive line in front of him.

"Linebackers get off blocks real quick when offensive linemen are occupied up front."

Guess what? The 2019 A&M defensive line could be dominant. Perhaps not as dominant as Clemson's was in 2018, but just as dominant as the A&M 2018 front four. Maybe more.
Expect defensive tackle Justin Madubuike to contend for All-American recognition. Expect junior tackle Jayden Peevy to flourish as a starter. Expect sophomore Bobby Brown to wreak havoc whether at end or tackle. Expect star recruit, DeMarvin Leal, to make a big splash. Word is junior end Michael Clemons developed nicely in a redshirt year and was almost unblockable in practice. Expect him to fulfill his enormous potential.
A competent linebacker could look like a standout behind that line. But A&M won't be relying on merely competent linebackers. The belief here is that Buddy Johnson and Anthony Hines have star caliber ability, although one will have to transition inside.
Johnson flashed that ability last season. He posted 27 tackles, including five for losses, in a backup role. And that wasn't just in mop-up duty, either. He started in place of Alaka in the Gator Bowl victory over North Carolina State and posted seven tackles. He also had seven tackles in a mid-season loss to Mississippi State.
Although Hines appeared in just one game last season, he posted 33 tackles, three sacks and was named to the SEC's all-freshman team in 2017.
"They have the ability, especially with a good defensive front, because they have instincts," Weddell said.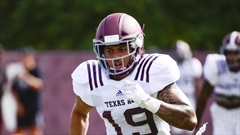 Skeptics will point out that no matter how well Johnson and Hines might play that there are typically three linebackers. That would still create a crisis at one spot.
Not really. Last season the Aggies started five defensive backs in nine of the 12 regular season games. A&M started three linebackers against only Arkansas, Mississippi State, and Auburn. That probably won't change in 2019.
Also, A&M's 2019 recruiting class already includes four linebackers and may add another next week. Four-star prospect Andre White is already on campus.
Sure, there remains concern for Hines and Okeke coming off injuries. But receiver Quartney Davis was coming off a similar injury this year and had an impressive 2018 performance with 45 catches for 585 yards. Why doubt Hines or Okeke won't bounce back similarly?
Counting on freshmen for depth is dicey. It helps a lot, though, if they can be brought along slowly by an experienced coach with a history of developing players. That would be Bradley Dale Peveto.
"Bradley Dale Peveto is an outstanding linebackers coach," Weddell said. "I've been in his meetings. The attention to detail is everything there. He teaches (Mike) Elko's system to inside linebackers extremely well."
To summarize: Johnson and Hines are rising, talented linebackers who likely will play in a 4-2-5 scheme behind a dominant defensive front. There will be talented, inexperienced young guys counted on for depth, but they will be taught by a coach with a history of developing high-quality linebackers.
That doesn't seem like a position in crisis. There could be problems if injuries occur, but that's the case at almost every position. Should Johnson and Hines stay healthy and the newcomers make steady progress linebacker may actually become a position of strength.
Never miss the latest news from TexAgs!
Join our free email list
PRESENTED BY