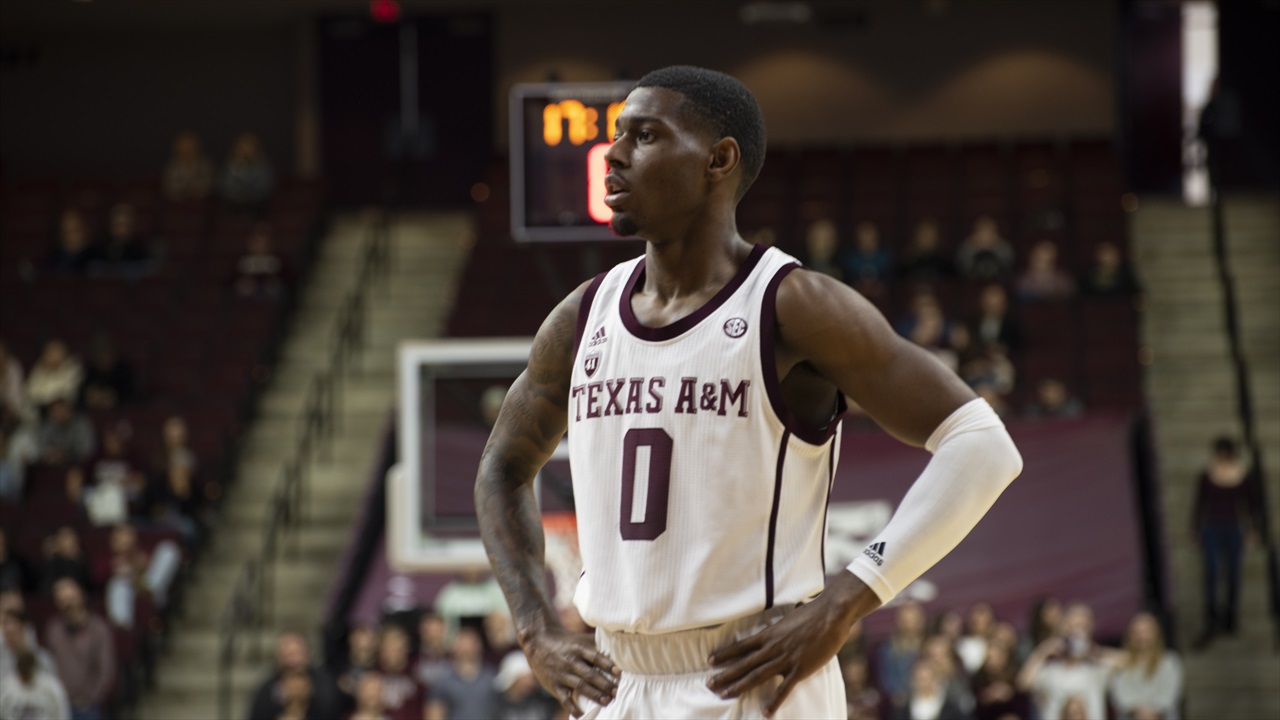 Photo by Elisa Schmitt, TexAgs
Texas A&M Basketball
Aggies look to find consistency on both ends of the court against Kansas State
---
As if the basketball season hasn't been brutish enough, now Texas A&M enters the really brutal part of its schedule.
The Aggies (7-10, 1-5 in the Southeastern Conference) have lost six of their last seven games. Now, they enter grueling a four-game stretch that begins on Saturday at 1:00 p.m. against Kansas State (15-4) at Reed Arena as part of the SEC/Big 12 Challenge.
In the upcoming four-game grind, A&M faces three ranked opponents: No. 1 Tennessee, No. 20 Ole Miss and No. 25 LSU. Kansas State isn't ranked, but is riding a five-game winning streak that includes three victories over ranked opponents.
"It seems like everybody we're playing is good and they're (Kansas State) playing well," Texas A&M coach Billy Kennedy said. "We've got to play well. We've got to build off what we did the other day (in a 81-72 loss to Florida). If we can shoot it like we did the first half and defend, we'll give ourselves a chance."
"If we can shoot it like we did the first half [against Florida] and defend, we'll give ourselves a chance."
The Aggies shot extremely well from the perimeter to take a 46-33 lead at halftime against Florida, but faltered in the second half. They must somehow find consistency against Kansas State, which allows an average of just 58.5 points per game to rank fourth in the nation in defense.
To make matters worse, the Aggies enter that stretch without a complete coaching staff after assistant Isaac Chew resigned on Thursday night.
"That's part of life," Kennedy said. "You've just got to move on. Right now our focus is on Kansas State."
Kennedy said he has not yet made a decision on how to replace Chew. He indicated he could promote someone on the staff.
That distraction creates a problem that A&M doesn't need, because Kansas State poses enough problems. The Wildcats have knocked off No. 24 Iowa State, then-No. 20 Oklahoma and No. 14 Texas Tech during their winning streak.
Senior guard Barry Brown is averaging 15.4 points on the season and 20.4 during the five-game winning streak. Dean Wade, a 6-foot-8 senior forward, averages 13.3 points and 6.6 rebounds. Guard Kamau Stokes and forward Xavier Sneed average more than 10 points as well.
Meanwhile, junior guard Wendell Mitchell has emerged as the Aggies' leader and primary scoring threat.
Mitchell, who has raised his average to 11.1 points, has reached double figures in four of the last five games. He scored 25 points and hit seven 3-point goals in the loss to Florida last Tuesday.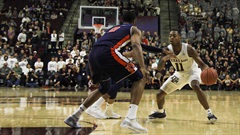 Angelina Alcantar, TexAgs
"I just feel like being an older guy my voice is a lot louder than some of the guys," Mitchell said. "I can speak to my guys and give them insight and wisdom on how we should handle things."
The Aggies have also gotten strong play from guard Jay Jay Chandler and forward Josh Nebo of late.
However, they desperately need guard T.J. Starks to break out of a shooting slump. He's scored just 18 points in the last three games combined and has hit just one of his last 20 attempts from 3-point range.
Fellow sophomore guard Savion Flagg has grown cold too. He scored in double figures in five straight games, but has managed just seven and five in the last two games while converting just 3 of 15 field goal attempts.
"We need everybody to play as well as they can," Kennedy said. "I think Savion can play better. Jay Jay Chandler has been playing better.
"When you're only playing seven or eight guys like we are playing, everybody needs to be playing at a high level to win at this level."
Never miss the latest news from TexAgs!
Join our free email list