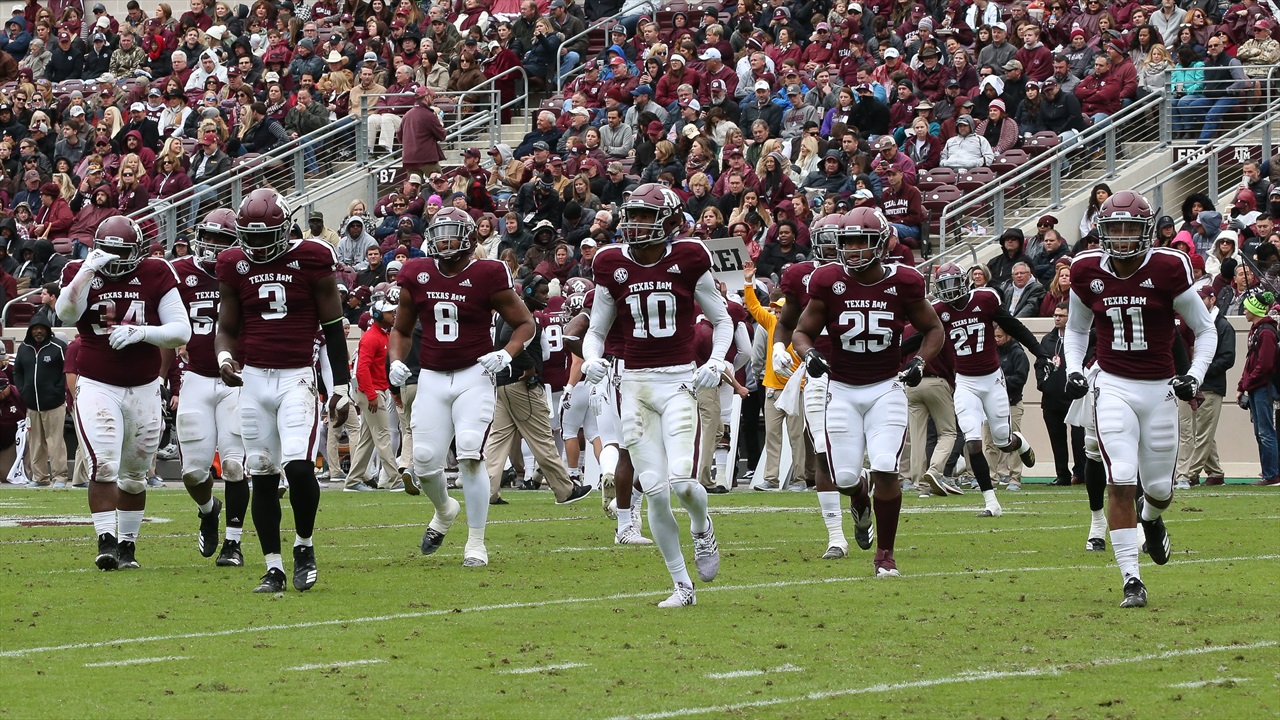 Photo by Matt Sachs, TexAgs
Texas A&M Football
For love of team and Texas A&M: Aggies focused on Gator Bowl, not NFL
---
Once resistant to change, Texas A&M in recent years has showed a willingness to transform.
The Aggies have changed conferences. They've changed football coaches. They made big changes to Kyle Field.
Yet, the Aggies are resisting the current trend of football players prematurely ending their college careers to prepare for the NFL draft.
Perhaps playing in bowl games is the latest Texas A&M tradition.
At least 16 players around the country have announced they will skip their team's bowl games to prepare for their professional careers. The list includes big-name players like Michigan linebacker Devin Bush and defensive lineman Rashan Gary, Stanford running back Bryce Love, West Virginia quarterback Will Grier, LSU cornerback Greedy Williams and Houston defensive tackle Ed Oliver.
It also includes linebacker Germaine Pratt and receiver Kelvin Harmon of North Carolina State, which A&M faces in the Gator Bowl on Dec. 31.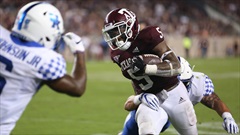 Matt Sachs, TexAgs
A&M seniors like Kingsley Keke, Daylon Mack, Otaro Alaka or Donovan Wilson could opt to sit out. So could tight end Jace Sternberger, running back Trayveon Williams, center Erik McCoy or third-year players eligible for early entry into the draft.
Yet, the Aggies will go to Jacksonville in full force and with a full roster.
"It shows the program has a team-first mentality," McCoy said. "We're focused on the here-and-now and what we can do to actually win this bowl game instead of what's happening after."
Perhaps, All-American defensive end Myles Garrett, the first pick in the 2017 NFL draft, set a tone when he played in the 2016 Texas Bowl.
Last year Christian Kirk, who was eventually a second-round selection, played — and starred — in the Belk Bowl.
Both risked injury. Neither figured to enhance their draft status. Still, they played.
That raises the question of why participating in the bowl game appears so important to Aggies.
"I think they're very close-knit," coach Jimbo Fisher said. "I think they care about each other. It matters to them. I think they want to finish something. I think they like where they're going and what they've started. And it's how they're playing and the respect they're getting for how they're playing the game. They have each other's back. And they just like playing."
Williams definitely wants to play. He's rushed for 1,524 yards. If he can gain 170 in the Gator Bowl he would set an A&M single-season rushing record.
However, he said he had a different motivation to play. He suggested it would be selfish to sit out.
"I just definitely feel like that as much as Texas A&M gives us and the support we do not want to be selfish and not play in the game," Williams said. "(Sitting out) doesn't even cross our mind. Every opportunity that we get to wear that maroon-and-white uniform, we want to do that. That never crossed our mind because we love this university and we love this team."
"(Sitting out) doesn't even cross our mind. Every opportunity that we get to wear that maroon-and-white uniform, we want to do that."
Love of university and team should be commended. But nobody would harshly criticize players that opted out. It's a business decision. If they were injured in a rather meaningless bowl game they could stand to lose millions of dollars.
Dallas Cowboys' Jaylon Smith, a linebacker from Notre Dame, is a prime example. He was projected as a likely first round pick — maybe even the first selection in the 2016 draft.
However, he suffered a horrific knee injury in a 44-28 Fiesta Bowl loss to Ohio State.
Smith was still selected in the second round, but had to sit out his entire rookie season.
Fisher correctly pointed out that Smith's story was a rarity. Although Fisher said he wouldn't criticize anyone who decided not to play, he suggested there are several good reasons to participate.
"It's the last time you get to play with your teammates, but also it's the last time you get to impress the (pro) scouts," Fisher said. "There's been a few guys that have gotten hurt in the past, but there hasn't been as many as you think. A guy maybe dropped a round or so. You don't want anybody to get injured, but that could happen at any time. As many guys get as hurt training for the combine sometimes.
"I think it's a great opportunity. Now, that's their choice and I support them in whatever way they go. But all those (A&M) guys want to finish. They want to win a bowl game. Most of then haven't been on the winning side of that since they've been here."
The only A&M players who have experienced a bowl game victory are deep snapper Austin Frey and fullback Cullen Gillaspia. They were on the 2014 team that defeated West Virginia 45-37 in the Liberty Bowl
Since then, A&M has fallen to Louisville in the '15 Music City Bowl, to Kansas State in the '16 Texas Bowl and to Wake Forest in the '17 Belk Bowl.
"We've created a special bond that I've never had here," junior linebacker Tyrel Dodson said. "All the guys want to go out with a bang. Plus, the seniors going 0-and-4 in bowl games… Everyone wants to go out with a bang and just set a statement of what next year is going to look like."
Never miss the latest news from TexAgs!
Join our free email list
PRESENTED BY