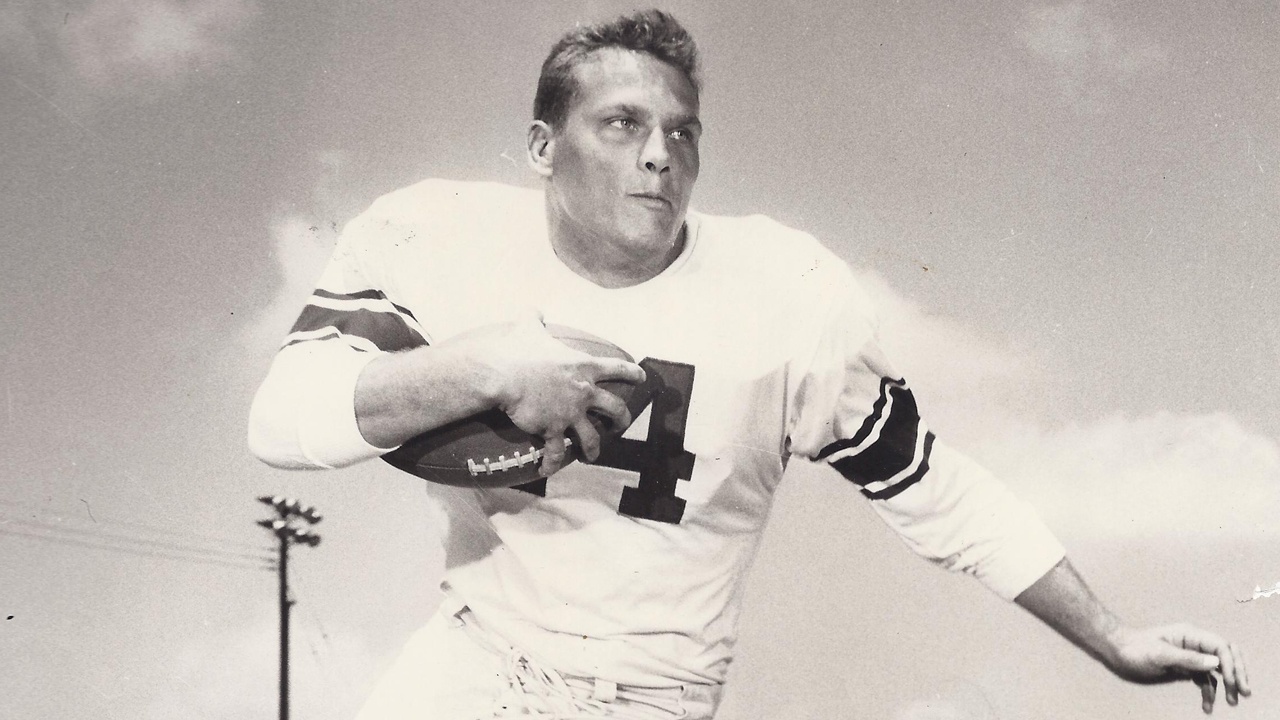 Texas A&M Football
Former A&M QB Jimmy Wright recalls 1957 season and trip to Gator Bowl
---
For the second time in his life Jimmy Wright will attend the Gator Bowl as an Aggie.
But his second experience will be significantly different than his first.
This time he's an 83 year-old man rather than a 21 year-old kid. This time he'll be a spectator as Texas A&M faces North Carolina State rather than a player to clash with Tennessee.
And this time Wright really, really, really wants to be in Jacksonville … for the game.
"Jacksonville was a great trip," Wright recently recalled of the '57 trip. "It was the first time in three years we got money from the NCAA to travel from our home towns. We were happy as hell about that."
College kids are always happy to pick up some extra cash. But these Aggies, once ranked No. 1 in the nation, weren't that happy to be playing in the Gator Bowl.
"It was just another game you had to go play," recalled Carl Luna, a lineman. "Nobody was excited to go to the Gator Bowl. It was a good bowl, but wasn't the Sugar, Orange, Rose or Cotton, where we should have been."
"Nobody was excited to go to the Gator Bowl. It was a good bowl, but wasn't the Sugar, Orange, Rose or Cotton, where we should have been."
Those well-versed in Texas A&M football history are all too familiar with the story from that 1957 season. That was the final A&M team coached by Paul Bryant. That team featured Heisman Trophy winner John David Crow. The roster teemed with future NFL players like Crow, Charlie Krueger, Bobby Joe Conrad, Ken Beck and John Tracey.
The Aggies methodically disposed of Maryland, Texas Tech, Missouri, Houston, TCU and Baylor to start 6-0. They ascended to No. 1 in the Associated Press poll after a 14-0 victory over Baylor on Oct. 26 — the same day previously No. 1 ranked Oklahoma, which had not lost since 1953 struggled, to eke out a 14-13 win over Colorado.
Also, on that day Alabama, Bryant's alma mater, lost to Mississippi State 25-13 to fall to 0-5 on the season. By then it was clear coach J.D. Whitworth, who to that point was 2-22 in 2 1/2 seasons in Tuscaloosa would be fired.
Rumors soon surfaced that Bryant would leave Texas A&M to replace Whitworth. Speculation increased following a hard-fought 7-6 victory over Arkansas.
"(Roddy) Osborne threw an interception against Arkansas and coach didn't get on him," recalled Wright, a backup quarterback. "I was thinking then 'I know coach Bryant is leaving.' We won 7-6 with John David Crow's interception. (Bryant) told us in the middle of the week he was leaving."
Bryant would eventually explain he left A&M because: "Mama called. And when mama calls you just have to come runnin'."
Unfortunately, time would be running out on A&M's top ranking.
The Aggies defeated a very average SMU on Nov. 9. Then, distracted — or perhaps discouraged — by Bryant's looming departure, the Aggies lost to Rice 7-6 and Texas 9-7.
"All I know is if (Bryant) was going to be there for the '58 season I'm pretty sure we wouldn't have lost to Rice or Texas," Wright said. "I know damn well we would've won. The had the talent to win."
Luna agreed: "As a team we felt like we were going to national championship if he had stayed," Luna said. "There wasn't any question in our minds."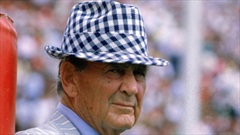 Jessica Campbell, Legacy.com
Rather than playing for the national championship in the Cotton Bowl as Southwest Conference champions, the Aggies would were invited to face 7-3 Tennessee in the Gator Bowl. It was a nice consolation prize, but the Aggies really were not consoled.
"We did not quit, but there wasn't great elation because Coach Bryant was leaving and the assistant coaches that were not going with him were going elsewhere, too," Wright said. "There was no hootin' or hollerin' in the team meeting (to announce the bowl game). We knew he was going to go to Alabama."
Once in Jacksonville, Wright said Bryant wasn't as demanding as usual. Practices were not as intense. That feeling of ennui carried over into the game.
"We were distracted some," Luna recalled. "We just were not playing as hard. We didn't have as much to play for. (Bryant) was leaving. It was a downer of a game. I think if he was going to be there he would have won the game. We would have played as hard as we always did."
The Aggies needed to be focused. Tennessee was a formidable opponent. The Volunteers entered the season ranked fifth and were as high as seventh in November.
Like A&M, the Vols had faded in November. They lost to Ole Miss 14-7 and to Kentucky 20-6 before closing with a final regular season victory over Vanderbilt.
Neither team played particularly well in the Gator Bowl. Tennessee accumulated just 191 yards of offense. A&M had 169. They teams combined to complete seven passes. They also combined to lose five fumbles.
John Gilbert recovered a fumble at the Aggies' 17-yard line to stop a Tennessee drive. John David Crow lost a fumble to end an A&M scoring threat at the Tennessee 30. The game was scoreless heading going in the fourth quarter.
Midway through the quarter, Tennessee's Bobby Gordon completed a 19-yard pass to Bill Anderson to the A&M 30-yard line. Later, Gordon ran 12 yards to the A&M 7.
The Vols could not get into the end zone, but managed a 17-yard field goal by Sammy Burklow with 5:30 remaining.
That proved the only score in a 3-0 Tennessee victory.
"It's going to be completely different. The outcome is definitely going to be different."
Wright would twice return to the Gator Bowl as a coach. He coached for Texas Tech against Georgia Tech in 1965, and ironically, he coached for Tennessee against Texas Tech in 1973.
His teams lost both of games, too. But he's optimistic that he and coach Jimbo Fisher's Aggies will have a much better experience for this year's Gator Bowl.
"The events are different and Jacksonville is a modern city now. It's going to be completely different," Wright said. "The outcome is definitely going to be different."
Later today: Gabe sits down with Jimmy Wright, John Gilbert and Lloyd Taylor on the TexAgs Radio set as the three former players share stories from the 1957 season.
Never miss the latest news from TexAgs!
Join our free email list