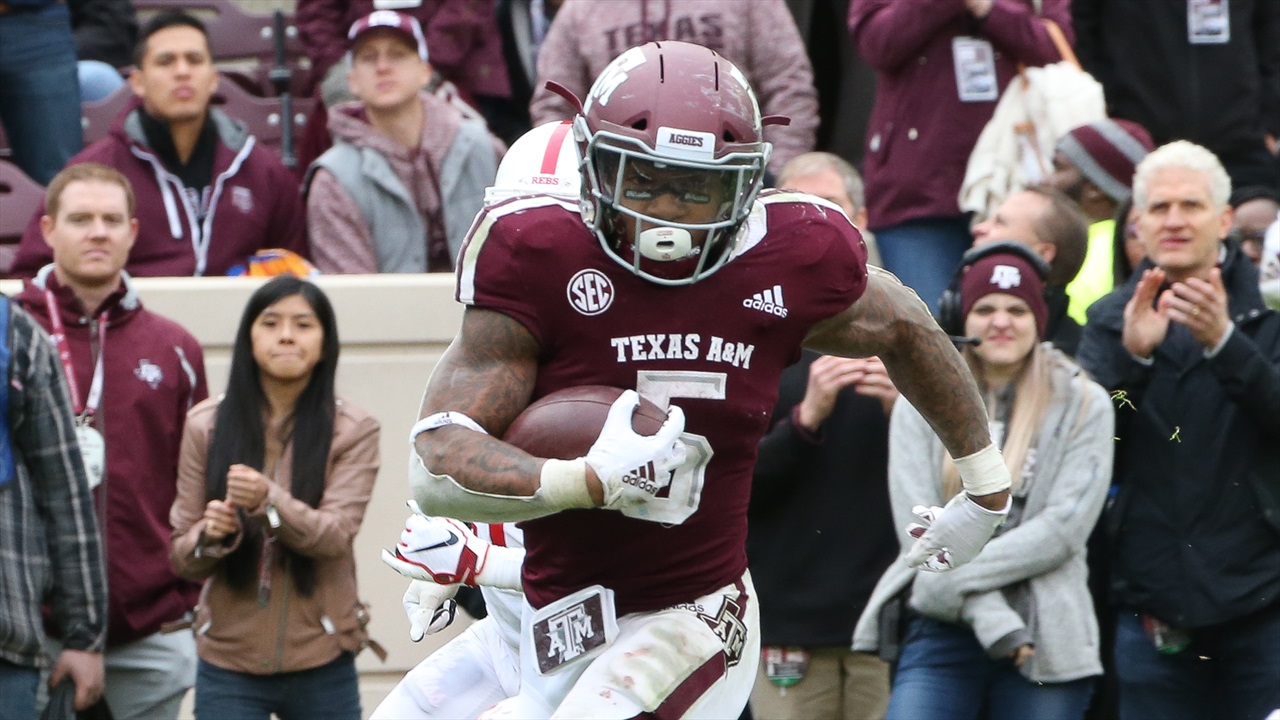 Photo by Matt Sachs, TexAgs
Texas A&M Football
Chomping the numbers: An early look at how the Aggies match up in the Gator Bowl
---
Here are some notes and numbers to ponder in anticipation of the Aggies' Gator Bowl clash with North Carolina State...
Ever wonder what Kellen Mond could have done against Texas A&M's pass defense?
Well, we'll find out in the Gator Bowl.
A&M's much maligned secondary has routinely been exploited by accomplished — and sometimes not-so-accomplished — passing quarterbacks.
Mond qualifies as accomplished. He's thrown for 2,967 yards and 23 touchdowns. He also ranks 30th in the nation in passing. Imagine what he might do against an A&M pass defense that is ranked 109th.
Now, imagine what he might do in the Gator Bowl against North Carolina State, which ranks 120th. Seven opponents have thrown for more than 250 yards against NC State. Syracuse and Florida State passed for more than 400 yards.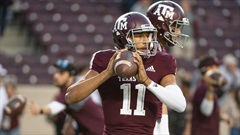 Rey Romo, TexAgs
The Wolfpack's issues in pass coverage may be even worse than their ranking indicates because in the second half of the season NC State faced four backup quarterbacks.
Florida State's James Blackman, filling in for Deondre Francois, completed 29 of 46 passing attempts for 421 yards and 4 touchdowns in a 47-28 loss to NC State.
Louisville benched Jawon Pass "for missing a team obligation" and started redshirt freshman Malik Cunningham, who passed for just 90 yards before leaving with an injured hand in the third quarter of a 52-10 Wolfpack win.
Rival North Carolina started true freshman Cade Fortin, once an A&M commit, in NC State's 34-28 overtime victory. Previously, Fortin had attempted just one collegiate pass, but he completed 19 of 40 attempts for 276 yards and a touchdown.
But Mond did not face an opponent ranked as low as NC State in pass defense. The worst pass defense he faced was Ole Miss, which finished the season ranked 108th.
Finally, in the regular-season closing 58-3 blowout victory over East Carolina, the Wolfpack faced backup quarterback Reid Herring instead of injured starter Holton Ahlers. Herring passed for just 69 before getting hurt on a third quarter sack. Third string quarterback Matthew McKay came in and attempted just one pass. He completed it for a 12-yard gain.
The Wolfpack was 1-3 when allowing opponents to pass for at least 297 yards. Mond only threw 290 yards or more twice — he passed for 430 against Clemson and 353 against South Carolina.
But Mond did not face an opponent ranked as low as NC State in pass defense. The worst pass defense he face was Ole Miss, which finished the season ranked 108th.
Mond threw for just 236 yards in a 38-24 victory over the Rebels, but he did throw three touchdown passes.
The Other Side of the Coin
Of course, A&M has also had major issues in defending the pass. The Aggies have allowed six opponents to throw for 250 yards or more. They're 3-3 in those games.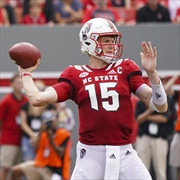 James Guillory/USA Today Sports
A&M's main reason for concern is that NC State quarterback Ryan Finley will be one of the best passers the Aggies will face. A likely high NFL draft choice, Finley has thrown for 3,789 yards and 24 touchdowns. He's thrown for more than 300 yards in eight games.
However, the Aggies secondary appears to have gotten a break with Kelvin Harmon, NC State's leading receiver, opting to sit out the bowl game to prepare for the NFL draft.
Also, A&M coach Jimbo Fisher has said cornerback Myles Jones, who was injured in the regular season-closing seven-overtime victory over LSU, will be back in the lineup for the Gator Bowl.
The Best Matchup
Running back Trayveon Williams has posted the nation's third-highest rushing total of 1,524 yards.
But he'll be challenged by an NC State defense which is ranked 13th in the nation against the run. The Wolfpack limited Clemson's Travis Etienne to 39 rushing yards, though he did score three touchdowns.
Williams accumulated 700 rushing yards in the four November games. However, he's usually found the going rough against top-ranked run defenses.
NC State will be A&M's fifth opponent to rank among the nation's Top 20 in run defense. In those other games, Williams rushed for 31 yards against (No. 3) Clemson, 31 yards against (No. 19) Alabama, 26 yards vs. (No. 10) Mississippi State and 192 yards against (No. 20) Alabama-Birmingham.
NC State's run defense won't be at full strength, though. All-ACC linebacker Germaine Pratt, who was second in the ACC with 104 tackles, is also sitting out the game to prepare for the NFL draft.
Never miss the latest news from TexAgs!
Join our free email list