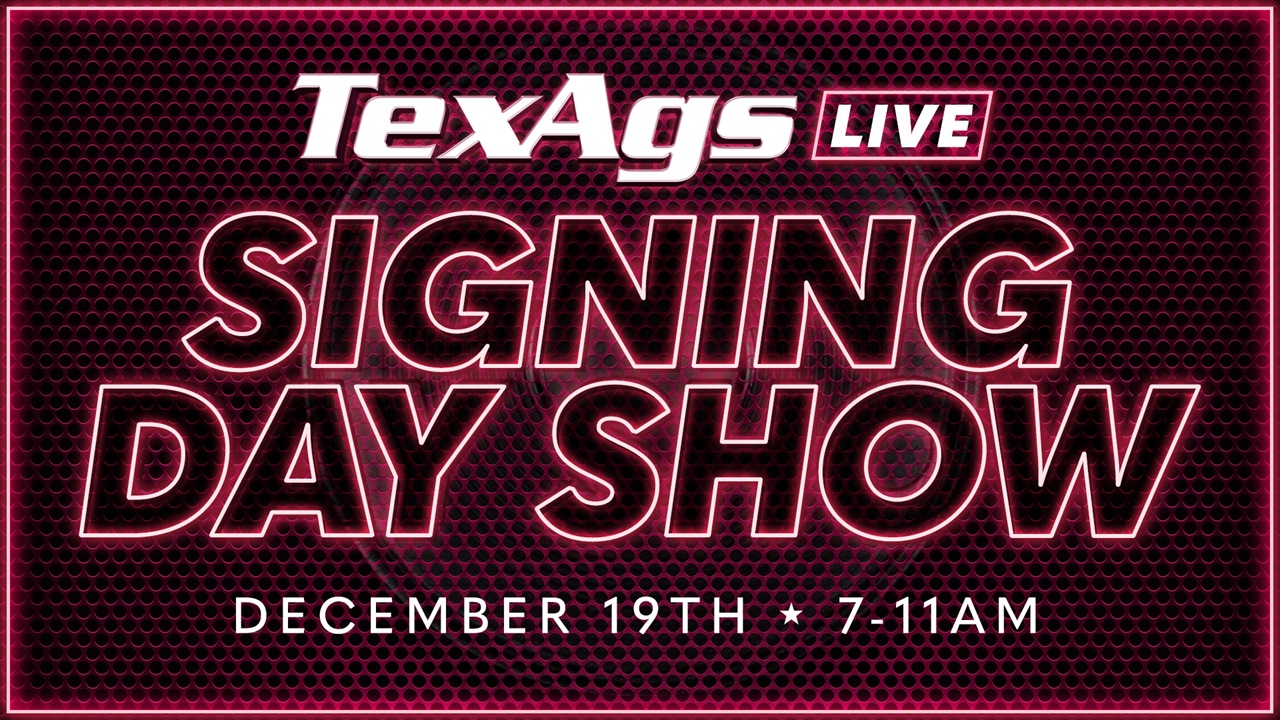 Texas A&M Football
Join us for TexAgs Early Signing Day Show on December 19th
---
We're excited to join you LIVE for four hours on Wednesday, December 19th for the TexAgs Early Signing Day Show. Beginning at 7 a.m., Billy Liucci, Ryan Brauninger and the TexAgs recruiting team will join me and special guests as we break down Texas A&M's 2019 recruiting class.
Here's a breakdown of what to expect:
In Studio:
Gabe Bock (breaking news center)
Billy Liucci
Ryan Brauninger
Stephen McGee
Steve McKinney (possible)
Justin Dunning
Phone Guests:
Texas A&M signees
High school coaches
Recruiting analysts on-site at signings
Other special guests
War Room:
Bridgett Falcone (Social Center)
Dalton Hughes
Stewart Wade
Logan Lee
Thad Norvell
A vast army of interns
Our live production will be available to Premium and Varsity level subscribers, who can watch the show live on Wednesday, December 19 – with an exclusive commercial-free hour starting at 7 a.m. – at TexAgs.com/LIVE.
If you've never tried TexAgs Premium and are interested in watching the show, you can click here to sign up for a $3 trial.
As always, we're looking forward to the TexAgs Signing Day Show and are eager to break down what is sure to be quite an interesting – and hopefully exciting – day in Aggieland!
Never miss the latest news from TexAgs!
Join our free email list