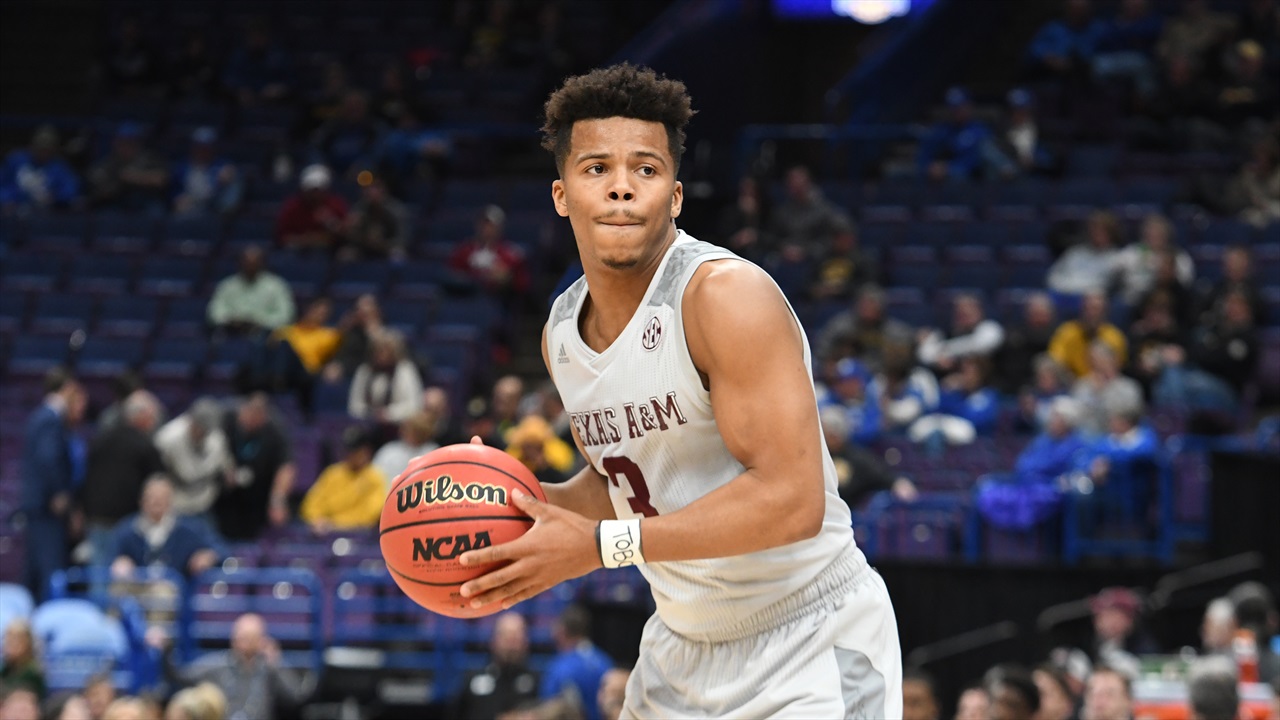 Photo by Justin Oster, TexAgs
Texas A&M Basketball
Admon Gilder out indefinitely to address health issues
---
Texas A&M senior guard Admon Gilder will be out indefinitely due to a health issue the team announced Thursday night in a release.
Gilder was originally sidelined before the season due to reoccurring physical issues with his knee and back. However, further tests revealed unexpected health issues that need to be resolved before he returns to the court. This situation can be alleviated over time, so the issues are not career-ending. For now, it's a pause for Gilder as a player until they can resolve the problem.
The senior leader of Billy Kennedy's team didn't travel to Spokane and will not meet the team in Canada, but he will be a part of the daily routines with the basketball program moving forward.
_____________________________________________________________________________________________________
Here is the release from Texas A&M:
The Texas A&M men's basketball program has announced that senior guard Admon Gilder will be out indefinitely due to health issues. Gilder will remain in Texas for further evaluation while the Aggies travel to Washington and Vancouver in the coming week.
"I'm grateful for our medical team at Texas A&M. They are working diligently to get Admon back to the court as soon as possible, but his overall well-being is our priority," said head coach Billy Kennedy.
Admon added, "I'm disappointed that I can't be there for my brothers this week. I understand that my health is important and that resolving this successfully will allow me to continue to pursue basketball for years to come. I will overcome with God's help, for I can do all things through Christ, who strengthens me."
Gilder entered the season as the team's most experienced player. He has already amassed over 1,000 points in his career and ranks among the top 11 in Texas A&M history in steals. The Dallas, Texas native was second on the team in scoring and third in assists on last year's Sweet 16 team.
Never miss the latest news from TexAgs!
Join our free email list