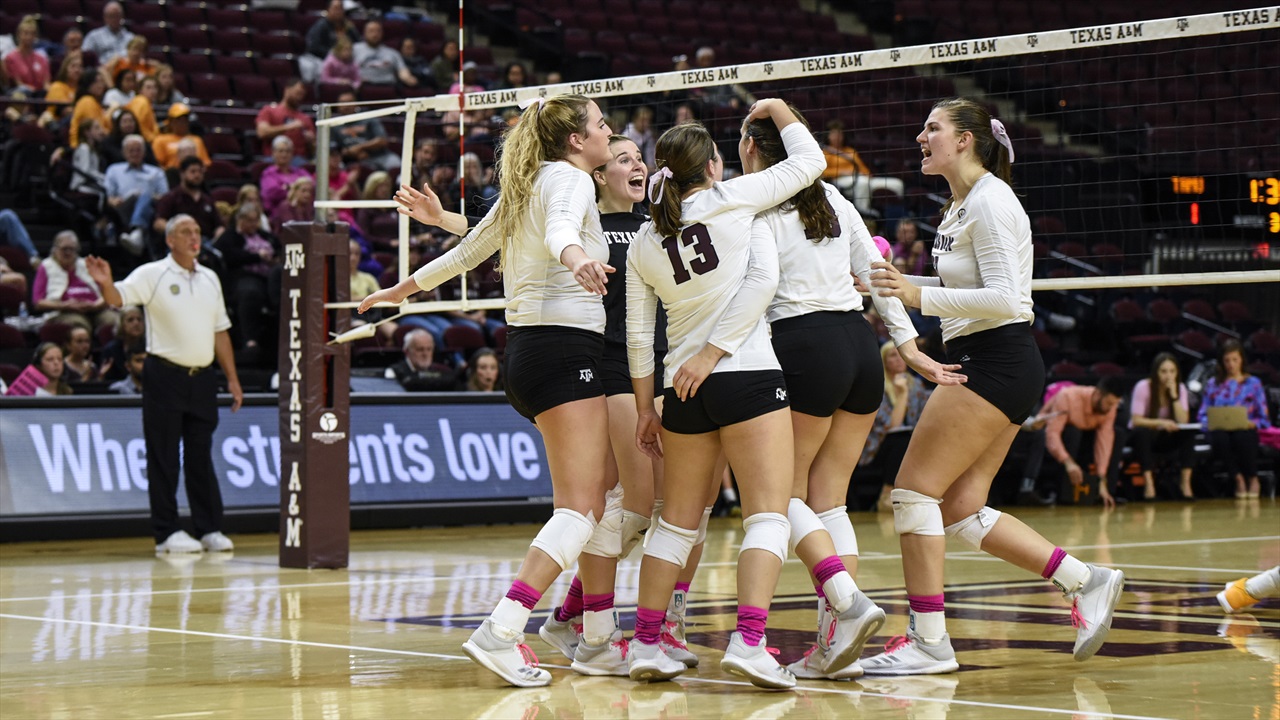 Photo by Josh Jang
Texas A&M Volleyball
A&M volleyball takes South Carolina to five sets in loss
---
Texas A&M Volleyball took to Reed Arena Friday night in an attempt to avenge an earlier season loss against South Carolina. The Aggies dropped a heartbreaking match in a close five sets, 19-25, 29-27, 15-25, 29-27, 8-15.
The entire match was a battle for control as the Gamecocks consistently took early leads in all five sets. Texas A&M struggled to keep the ball in play against South Carolina's strong defensive effort, who led in blocks throughout the entire game.
"That was a rough match for us start to finish," said Coach Laura "Bird" Kuhn. "I'm taking it on our staff to figure out how to get the response to be different in those situations."
The Aggies overcame a huge deficit in the second set but fought to maintain their momentum during the third. Coach Kuhn said making the smart plays and staying aggressive was the biggest challenge in battling to keep the ball in play. With 11 tie scores in an aggressive battle for a fourth set victory, Texas A&M dominated late to push another SEC team to five sets.
Junior outside hitter Hollann Hans led the team with 15 digs and 20 kills. Camille Conner (21), Amy Houser (26), and Allison Fields (15) also contributed strongly to the team's 93 total digs. Hans said moving forward, it's important to stay aggressive and minimize errors.
"We're a resilient team. It comes down to finishing, and it's frustrating, but we'll figure it out as a staff," said Coach Kuhn.
The Aggies return to Reed Arena on Sunday for a 2:00 p.m. match against the Ole Miss Rebels.
Never miss the latest news from TexAgs!
Join our free email list