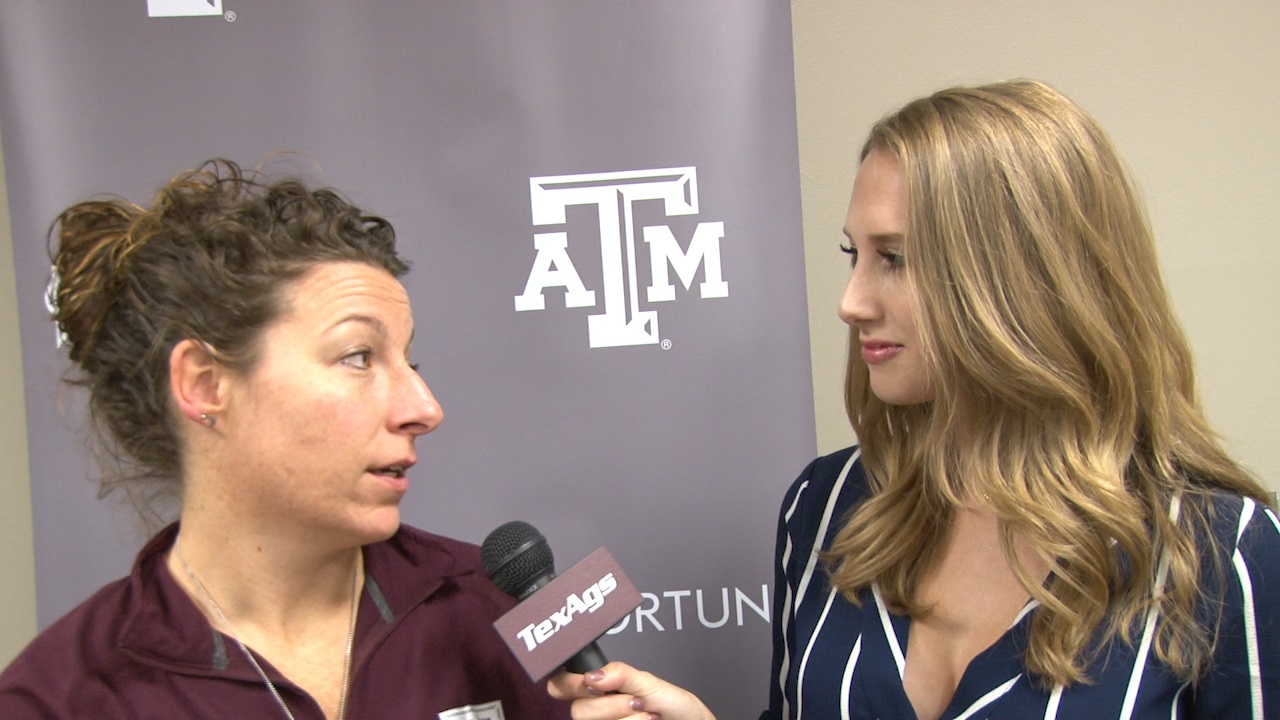 Texas A&M Volleyball
Laura "Bird" Kuhn recaps weekend, looks ahead to season's second half
---
On what the team learned after a tough weekend:
"We learned we need to make the next step. When we have the opportunity, we need to execute and finish matches. Both really strong teams — I love that challenge for us. We're at the plateau where we need to take the step, make the jump."
On the approach to several recent 5-set matches:
"They're fighting. I'll never take that for granted. This team fights, and they know that they have that mentality. They know they can execute at a high level, so now it's wanting the moment and finishing in those moments and being the individuals, the players, that want the ball and are gonna make the play in those moments to finish."
On what senior libero Amy Houser brings to the team:
"Her fight and intensity, and she's vocal. She will talk to the team in every huddle, and she'll be the reality check. She's that voice and she's that drive. She wills this team. I've been saying it for the last two months — she wills the team with how she plays, the fire, and the belief. I mean, she believes, and she wants it, and that's something that a player can only bring to be contagious in a team. That's why she's the fire for us."
On her takeaways from the first nine SEC matches:
"We've grown. We've definitely grown, and there's so much season left. We're halfway so that means there's half the schedule in front of us. We've gotta make that next step and keep growing and developing."
On her expectations heading into matches against Alabama and Missouri this weekend:
"Executing and finishing. That's the expectation. We know what our team is capable of. Now it's figuring out — as a staff, our challenge is to figure out how to get them to that next step and push them to the next step to finish when we have our opportunities, and that's the only option. Then there is no choice for them; they're just gonna do it."
On what she's looking forward to in the remainder of the season:
"I'm looking forward to them feeling that development. We felt the change from our preseason to midway through this conference now. We've felt the growth. I want them to feel this next step. I want them to feel the control and their own development that they've accomplished."
Never miss the latest news from TexAgs!
Join our free email list