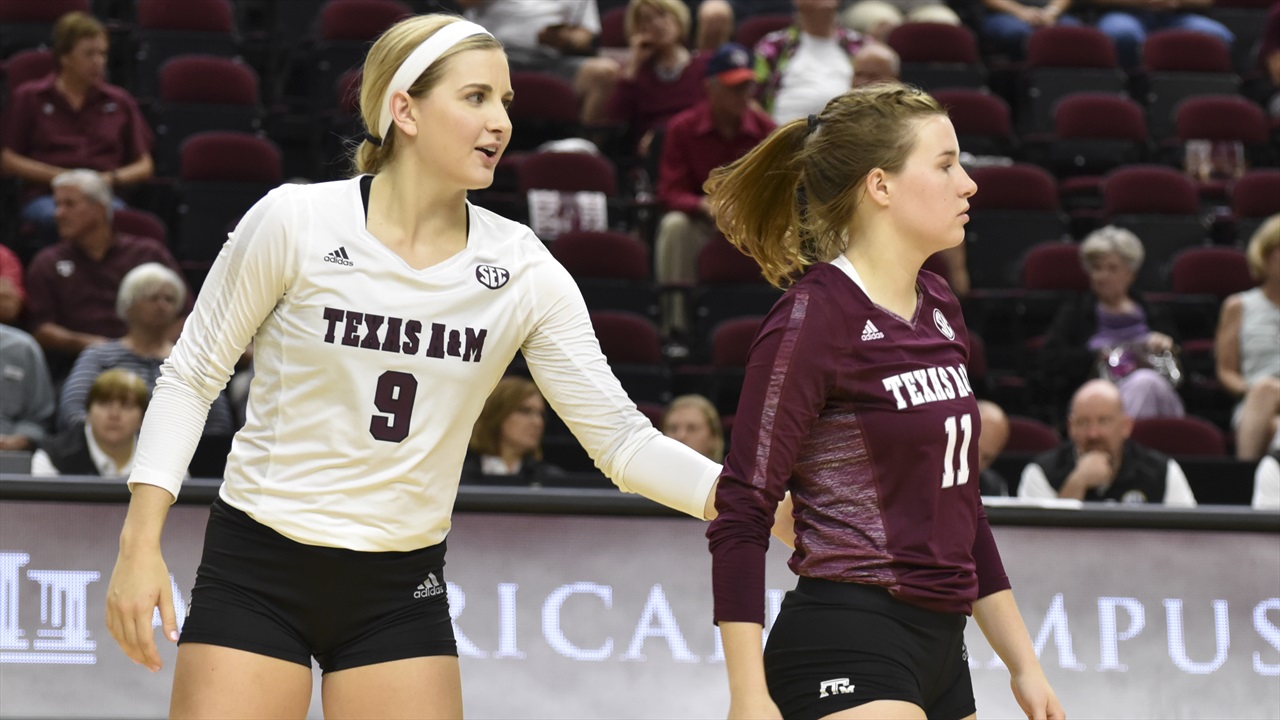 Photo by Elisa Schmitt, TexAgs
Texas A&M Volleyball
Hans notches 21 kills, not enough to take down No. 15 Kentucky
---
Sunday afternoon Texas A&M Volleyball took to Reed Arena to play against Kentucky who is currently undefeated in SEC play and dropped the match in a close five sets, 25-19, 19-25, 25-22, 20-25, 5-15.
The entire match was close with long rallies and exceptional defense displayed by the Aggies. Both teams knew they had the power, but being able to pick those hits up is when it became difficult --especially after a lengthy five sets. Coach Laura "Bird" Kuhn responded to the fifth set finish.
"Volleyball is a game of momentum. Those two or three runs in the fifth set, you will feel a lot more," Kuhn said. "That is execution, passing, and fundamentals. Volleyball is a serve- and -pass game no matter what level you are at."
Junior Hollann Hans led the team in kills with 21. Middle blocker Makena Patterson was second in kills with 10 and added six blocks. Freshman middle London Austin-Roark also finished the match with six blocks and six kills.
With the way that Kentucky hit and the strength behind their kills, Amy Houser, Allison Fields, Hollann Hans, and Brookah Palmer contributed nicely putting up 63 digs total in the match.
The Aggies will return to Reed Arena on Friday, October 26 to face Alabama.
"I am proud of our fight. We are pretty consistent with five-set matches. We are going to figure out how to finish; this team has to figure out how to finish," says Coach Kuhn.
Never miss the latest news from TexAgs!
Join our free email list