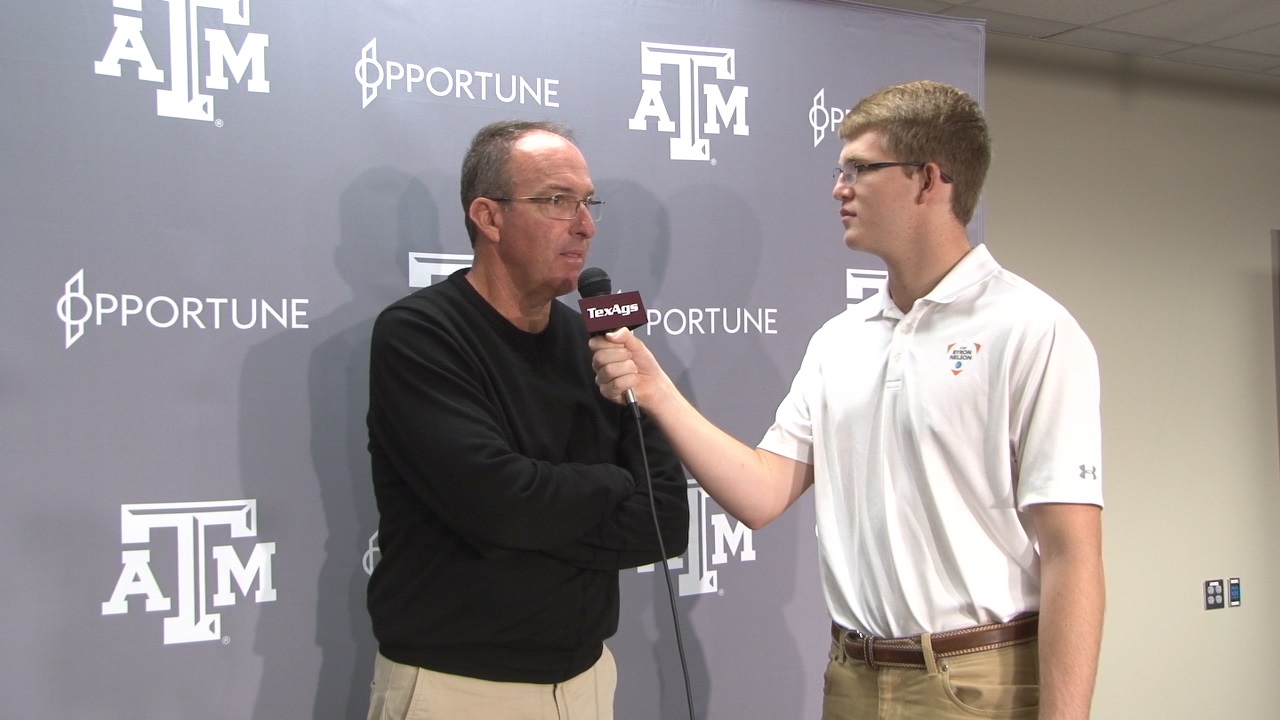 Texas A&M Soccer
Coach G recaps win over Mississippi State, looks ahead to match against Tennessee
---
On what he took away from win over No. 23 Mississippi State...
"Well for us every win is vitally important in order for us to reach our goals. As the Aggie soccer program, our goals are already as high as possible. To win a National Championship you have to knock off some important pins and this was a big win. Coming in, Mississippi State was in the Top 10 in the RPI and I think that they still are even after losing to us. The ironic thing is that they are No. 9 or No. 10 and they are No. 11 in the SEC Standings which is kind of mind boggling. You look at any sport in this league (SEC), it's just murderer's row. We still have got a tough path ahead of us. I was really irritated that they got that last goal, it fit with the style that they wanted to play, a disruptive style. Getting the win was especially gratifying and we were able to put that behind us."
On the importance of Cosette Morche and Grace Piper...
"Texas A&M has had some great goalkeepers in the past but then you look at the numbers that Cosette is putting up and it's better than ever before. There are a lot of dodgy goalkeepers out there that bring instability and cautiousness and sometimes realfear in the way that they play. With Cosette in net, there's none of that. If someone wants to lob a ball in, she grabs it and we can start with the attack. Most of the goals we've given up are fluky or just plain bad defending. She's really only given up maybe two goals that she should have saved which is really saying something. That brings a huge amount of confidence to us. Piper wasn't even close to having her best game, but she was still a huge anchor with confidence for us, she was our anchor. She gave Emily Bates, who was the player of the game a lot of freedom which helped her. It's one of the things that makes this team so special. We're a hard team to defend but we're also a really tough team to get anything going offensively on."
On the match against Alabama...
"You can tell where they go for their goals. Boswell is strong and sturdy and she's kind of sneaky fast. You look at her and you don't think that's what's going to happen and then she has another gear that she can get into. We'll obviously be cautious of where she is. Alabama is a little bit of a contradiction in a lot of ways. They have created chances but haven't really finished them. Alabama and Texas A&M are No. 1 and No. 2 in shots taken this season, but you look at them and they only have one win in the league which is kind of crazy. It will be the biggest game of the season for them but we know we are going to get their best performance. Plus, the last time we were there they beat us in overtime which will give them confidence. We are clearly a much different team than 2016 which will help us. The weather is supposed to be great."
On not looking too far ahead...
"In this league it's not difficult to take it one game at a time because everyone is so good. You skipped over Tennessee who is as talented a team individually. Player by player they are as good as anyone in the league. Of our three games you've got Bama who's underachieved and then South Carolina and Tennessee who are both vying for seeds in the NCAA Tournament. Nothing is easy as you would imagine. Bunny Shaw who played for Jamaica last night in the World Cup Qualifier last night. Tennessee suffered a draw when she wasn't there so naturally she'll be back for when we play them. We've always struggled against Tennessee so it will be nice to have them back on our field where we beat them 3-0 last time."
Never miss the latest news from TexAgs!
Join our free email list