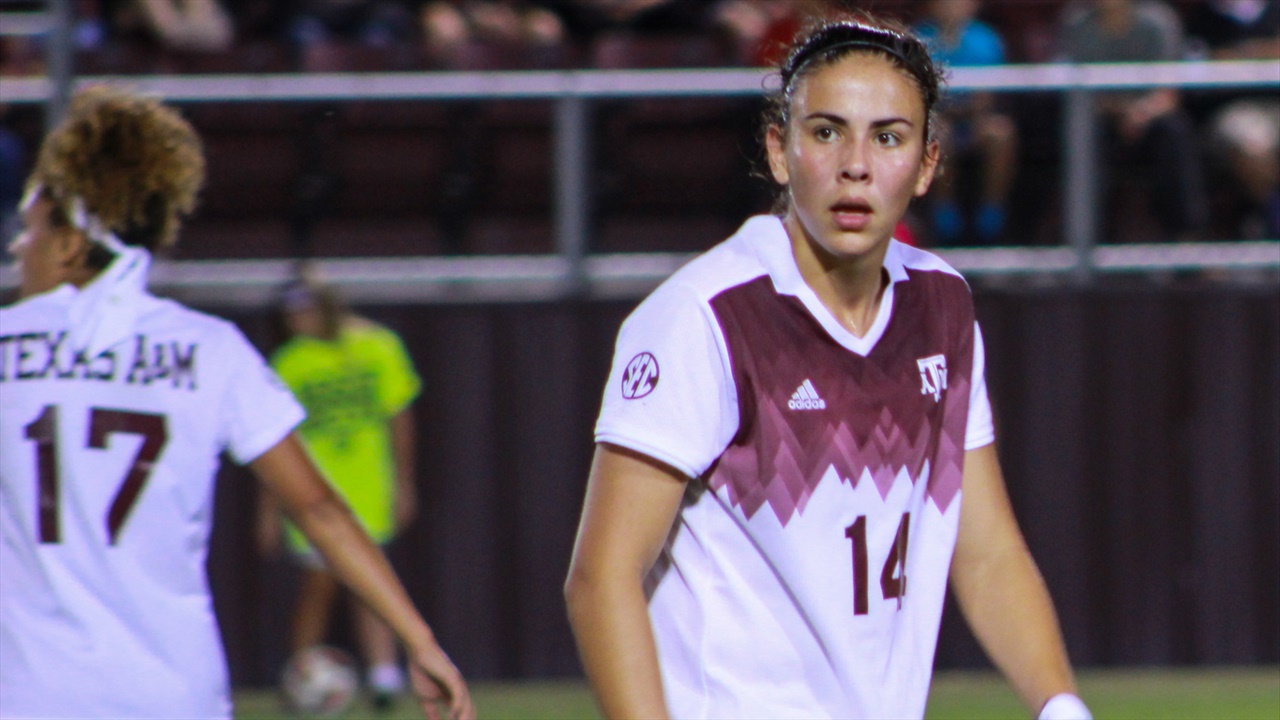 Texas A&M Soccer
Success on senior night as Aggie soccer picks up 2-1 victory
---
Senior night was a success for the No. 5 Aggies as they pulled out a hard fought 2-1 victory against a Mississippi State Bulldog team ranked 23rd in the nation. Familiar names Ally Watt and Asdis Halldorsdottir pitched in a goal a piece for A&M while Brooke Mckee knocked one in late to secure the lone score for State.
After a scuffle in the 30th minute, MSU players Rhylee DeCrane and Hailey Zerbel were given Yellow cards. Neither team managed a score in the first half while six total penalties were handed out, five to Mississippi State alone.
"They came in trying to disrupt us. I thought our players were very professional in how they handled the situation," said A&M head coach G Gurrieri.
The first score wouldn't come until the 59th minute. Ally Watt weaving between two Bulldog defenders launched the ball into the net for the score, her 12th of the season.
"This game was extremely important. We've been undefeated at home, so we want to do everything in our power to make sure we stay home for the NCAA tournament. We love playing in front of the 12th man," Watt said.
In the 76th, Halldorsdottir, assisted by Watt, scored from the right side of the 6 yard box to put the Aggies up 2-0 while gaining her 4th goal of the season.
"This was a good way to send out our seniors. They've been working hard these last four years, and it's great to send them out on a good note," commented Watt.
In the 89th, MSU's Brooke McKee scored in a swarm of teammates and defenders to bring the score to 2-1.
"It's always great to win on senior night," said Guerrieri. "This is a big game, and it's nice that a big game is on their big night. It was exciting for them to get the win."
A&M will look to continue their hunt for a top seed in the tournament against Alabama on October 18th in Tuscaloosa.
Never miss the latest news from TexAgs!
Join our free email list