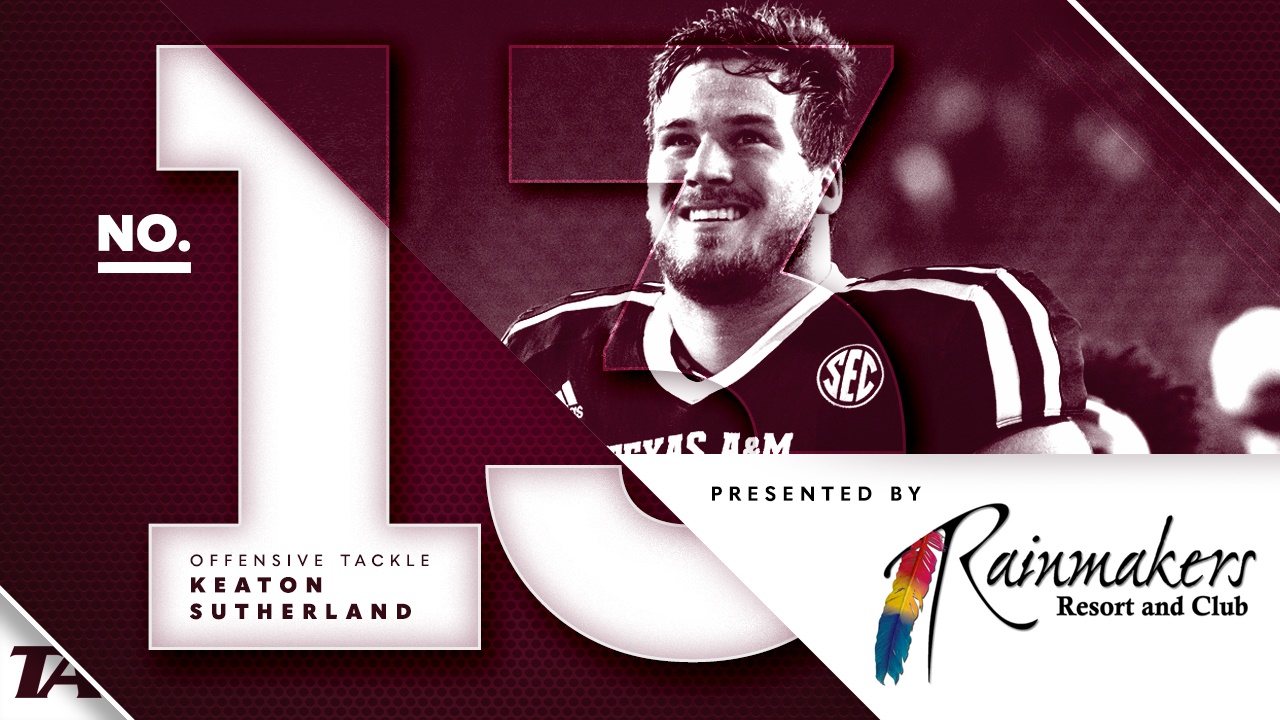 Texas A&M Football
30 Players in 30 Days: #13 — Keaton Sutherland
---
Position: Offensive Line
Classification: Senior
Hometown: Flower Mound, TX
Listed Height: 6-5
Listed Weight: 315
Notes from Olin's thoughts on Sutherland
There's no doubt that he's athletic and has ability. He has been a guy that has been shuffled up and down the line, I think to his detriment. He has so much ability that you want to plug him into different places, and that hasn't been in his favor. I'm assuming he'll be at left guard this year. There's no doubt that he has ability and is athletic. Does he have that dog in him? At this point, we don't know. Quite frankly, the way they played offensive line in the previous regime, it took the dog out of you. It was more of a passive aggressive style.

Now that he's in his second year with Turner and in a different scheme, and you give me a guy that has his ability and athleticism, I think there's every reason to expect that he's going to have his best year without a doubt.

There's no doubt that he's a work horse, he could be a stud horse, and I want to find out if he's a war horse. If he checks that box, you got an offensive lineman there that, quite frankly, plays pro football.
---
Special thanks to southeastern New Mexico's best kept secret, Rainmakers Resort and Club, an Aggie-owned resort featuring summer temps in the 70s and 80s and a Robert Trent Jones-designed golf course.
Go to RainmakersUSA.com to see for yourself what makes Rainmakers Resort and Club so unique and special.
Follow the entire 30 Players in 30 Days series here.
Never miss the latest news from TexAgs!
Join our free email list