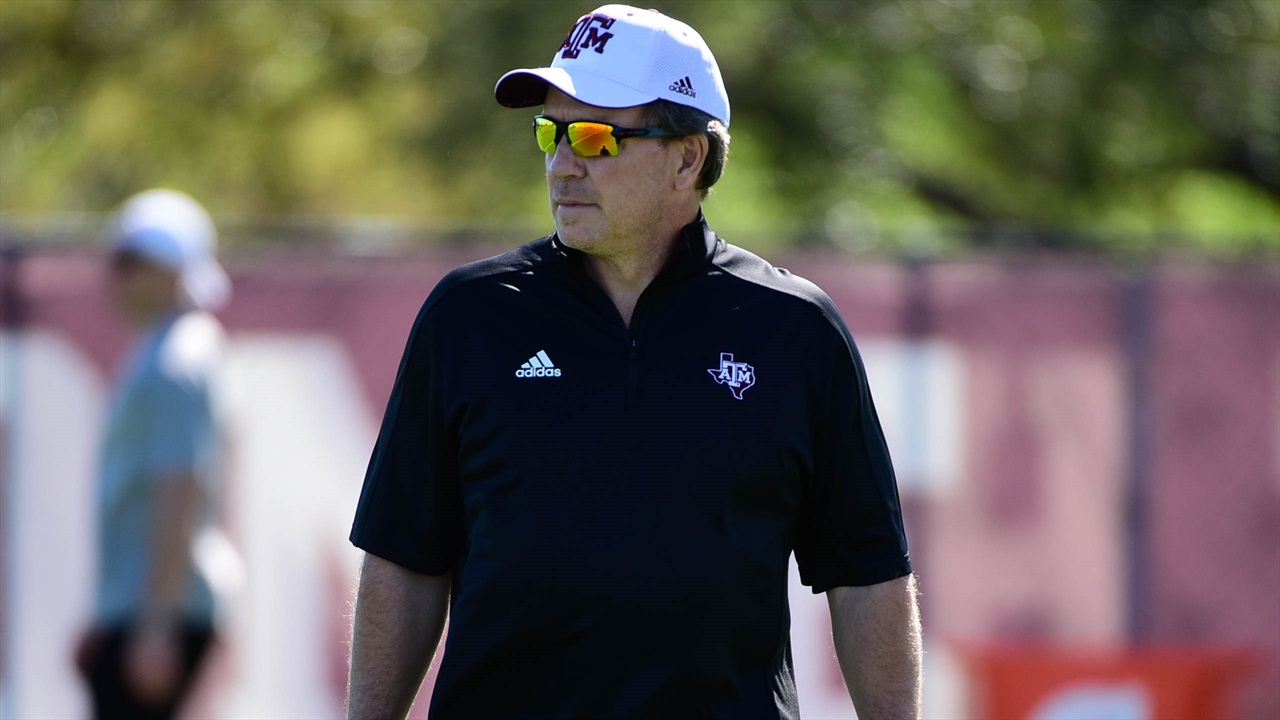 Photo by Andrew Kilzer, TexAgs.com
Texas A&M Football
No need to pump the brakes, Fisher's recruiting prowess is the real deal
---
You're racing down the highway, you're driving at least 20 MPH over the speed limit. The odometer is spinning like a slot machine. There's not a state trooper in sight. Then, for some unspecific reason you get a nagging feeling that this trip is going too well. Suddenly, you're compelled to ease off the gas and slow down.
Ever have that feeling?
Maybe you're experiencing similar emotions about Texas A&M's football recruiting. The Aggies are racing up recruiting charts. Their 2019 class is ranked second in the nation. They have 16 commitments. Two are from five-star rated prospects. Four are from out-of-state.
There's speculation the list of commitments could reach 20 by mid-July. You're thrilled. You're psyched. You're exhilarated, but you feel maybe it's time to slow down on your enthusiasm.
At least one national recruiting analyst would disagree.
Barton Simmons of 247sports.com tells Aggies to put the optimistic pedal to the metal. "This is sort of what we expected (from Fisher)," Simmons said via telephone from Nashville. "Sixteen commits, the No. 2 ranked class in the country, and the biggest number of commits in the Top 10. I think there's no reason to pump the brakes on the optimism."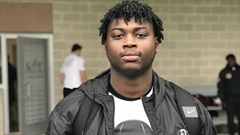 TexAgs
Simmons has more credibility than most recruiting analysts. He was offered a football scholarship to Vanderbilt, but chose to play at Yale where he earned All-Ivy League honors as a safety, and he's worked as an analyst for 12 years. He gave Tyrann Matthieu a four-star rating when SMU was the only team offering. So, when Simmons says don't pump the brakes, you can turn on the cruise control, or speed up.
Simmons said come signing day to expect the Aggies' class to rank at least among the nation's Top 5.

Obviously, A&M has made big strikes in Texas by gaining commitments from the likes of Kenyon Green, Brian Williams and DeMarvin Leal. Fisher and his staff have also raised eyebrows across the recruiting community by getting commitments from prospects in Pennsylvania, Georgia, and Florida.
Simmons expects the Aggies will continue to pick up speed — and commitments — because of Fisher.
"There's really only a handful of coaches in college football that have proven they can recruit at an elite level year after year with no drop-offs," Simmons said. "Jimbo Fisher is one of them. He knows how to manage a recruiting operation from the head man's chair. He's one of the best in the country at it. He's proven it. The only coaches consistently in the top five every year are (Alabama's) Nick Saban, (Ohio State's) Urban Meyer and Fisher. It certainly helps that he was at Florida State, but everyone else has down cycles and a rough stretch once in a while. Jimbo Fisher doesn't."
After succeeding Bobby Bowden as head coach at Florida State in 2010, Fisher assembled five Top 5 ranked recruiting classes. Only Alabama and Ohio State had more in that span.
Simmons anticipates that the profile of A&M's 2019 class will continue to rise, and not just because at least nine more scholarships remain to be offered. He said some of the guys who have already committed are raising their profiles, too.
"Sixteen commits, the No. 2 ranked class in the country, and the biggest number of commits in the Top 10. I think there's no reason to pump the brakes on the optimism."
"(Fisher's staff) have been really strong on evaluations," Simmons said. "They've gotten highly-regarded guys and guys they're ahead of the curve on. This is sort of the recipe for success — getting momentum early, using momentum to propel the rest of the class and still trust evaluations and take the right guys. There are lots of indicators that this is a start of a recruiting cycle that can be maintained."
Simmons said 3-star linebacker RJ Orebo and tight end Baylor Cupp could be better than their rankings indicate. In fact, he said the 6-foot-6, 235-pound Cupp, could be the best tight end prospect in the country.
"The guy that's going to shoot up our rankings is Baylor Cupp," Simmons said. "He's kind of a freak. Right now we've got him at a high 3-star type guy, but he's in the running for best tight end in the country. I think that's an example of getting ahead of the curve. This staff demonstrates a confidence and trust in their own evaluations."
That's why Aggies are so pumped up about this recruiting class. It's also why they don't need to pump the brakes on their optimism.
Never miss the latest news from TexAgs!
Join our free email list