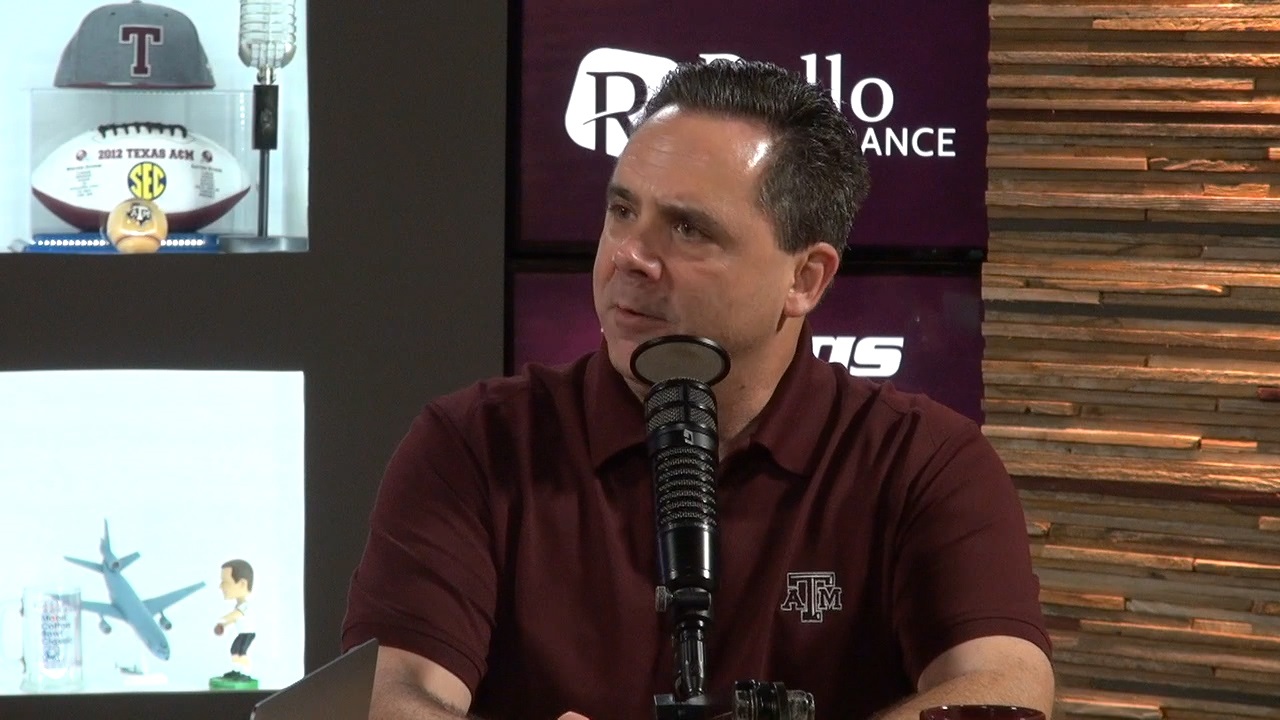 Texas A&M Football
Texas A&M football, basketball PBP voice Andrew Monaco discusses his new role
---
Key notes from Andrew Monaco interview
There was a national search because, that is what A&M is, a national brand. The deadline was the early part of February. I am so excited because I got to meet so many people the past few days. From people in the athletic department, to one on ones with Jimbo Fisher and Billy Kennedy since I will be doing football and men's basketball. Having that time with them was really exciting. Last Friday when it was officially announced, I had known earlier in the week and it was so hard not to scream from the mountaintop, I was beaming with excitement. I have never been more welcome than how I have felt from Aggie fans. So many people reached out to me from the people who I have worked with before, it was very nice to hear or read about the nice things they had to say. All the Aggie fans, know that you are part of the family. At this stage of my career, it is so exciting to be part of a family. There are a lot of programs that talk about family and culture. It is not just the A&M athletic department, it is the entire university the entire Aggie Network. I am thrilled.

Knowing all that is here in Aggieland, I think that familiarity and saying, 'yes I want to be a part of that.' To me, that is the honor that I have been chosen. I am going to use the Gregg Popovich line that he tells his players when they come in, he says "get over yourself, it's about team." Isn't A&M all about the team? The results, and the student-athletes, isn't it about their stories? To work with a crew that I have worked with, not all teams and networks are like that. It had to be a job like this to leave San Antonio. It is awesome, a special part of my career.

When I met with Billy Kennedy the first thing he brought up was his association with RC Buford and how he was a scout for The Spurs and I can tell you Billy has such respect for our organization talking with our coaches. RC has been wonderful, I call him the deflector and I mean this in the nicest way possible. He credits everybody else, he and Gregg Popovich do so much to set the tone but they are proud of people who have left. Gregg always says you always have to be you. Teams talk about culture in the NBA, I think you have to have the RC Buford and Gregg Popovich they really help to do that. They have been so consistent for the two decades they have been together.
Never miss the latest news from TexAgs!
Join our free email list