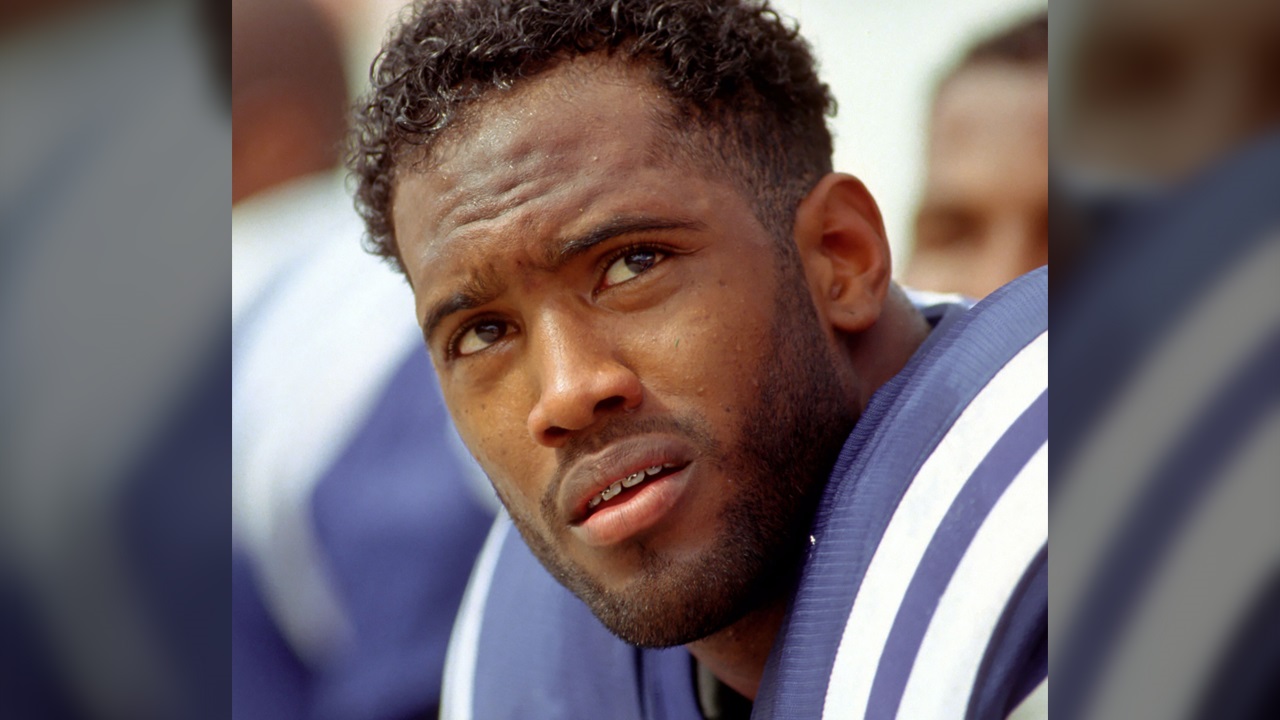 Photo by RVR Photos-USA TODAY Sports
Texas A&M Football
A&M great Quentin Coryatt reflective, humble after Hall of Fame induction
---
ARLINGTON — Florida State quarterback Casey Weldon, TCU receiver Kyle McPherson and dozens of other Wrecking Crew victims would've wished Quentin Coryatt hit then like he speaks now.
Once a punishing Texas A&M linebacker, Coryatt is now a soft-spoken gentleman living the easy life in retirement.
"I'm taking it easy in life after football," Coryatt said on Tuesday before being inducted into the Cotton Bowl Hall of Fame. "I'm raising my nephew and my son. I'm enjoying life."
There was nothing easy or soft about Coryatt, a 6-foot-4, 243-pound football predator, especially in his remarkable senior season of 1991. That year, Coryatt delivered perhaps the most vicious hit ever seen at Texas A&M when he knocked McPherson out on a frigid Thursday night in Fort Worth.
"The Hit," as it's known, is etched in A&M lore and illustrates the intimidating presence Coryatt was. For many that play also defines the powerful defenses of the Wrecking Crew era.
Coryatt doesn't see it that way.
"That was so long ago," he said. "I'm a different person today. It was a good play. The gentleman got hurt during the play, so it's something I'm not proud of today.
"It is a part of A&M history, but we've had so many other good plays together as a unit. So when you look at A&M, you don't define the Wrecking Crew by just my name alone and that one particularly play. Many other plays are associated with A&M's history that stand out just as much."
One such play occurred several weeks later on a rain-soaked New Year's Day in Dallas. Coryatt pounced on Weldon in the end zone like a hungry lion on a doomed antelope to provide the first score in the 1992 Cotton Bowl Classic.
That sack and safety was one of many big plays Coryatt made in a spectacular performance that was more memorable than the game itself. Coryatt posted 10 unassisted tackles, three stops that resulted in 12 lost yards and a 2-yard sack for a safety that provided A&M's only points in a 10-2 loss to Florida State.
About 25 years later, Coryatt joined Ole Miss/Arkansas coach Houston Nutt, USC coach John Robinson, Penn State halfback Wallace Triplett, Texas running back Ricky Williams and Oklahoma safety Roy Williams as inductees into the Cotton Bowl Hall of Fame.
There's no question Coryatt belongs. The only question is: Why did it take so long? Coryatt didn't ask that question, though. About 25 years later, he just regrets that A&M didn't win.
"Hats off to Florida State … great team," he said. "We had a great team as well. We just couldn't punch the ball into the end zone. Great defensive squad — the Wrecking Crew, the No. 1 defense in the country at that time. It's just a shame we couldn't win the game."
Some forget how close A&M came to winning. Some may also forget just how close Florida State came to not even playing in the Cotton Bowl.
The Seminoles had won 10 straight and were ranked No. 1 before falling to Miami, 17-16, when kicker Gerry Thomas was wide right on a 34-yard field goal with 29 seconds remaining. That near-miss field goal resulted in Florida State landing in the Cotton Bowl rather than playing for a national championship.
A&M was about that close to beating the Seminoles.
Early in the first quarter running back Greg Hill broke loose on a 39-yard run but fumbled just before reaching the end zone.
The Seminoles took possession at the 2-yard line. Immediately, Weldon, the Heisman Trophy runner-up to Michigan's Desmond Howard, rolled right, hoping to strike for a big play. Instead, the 6-foot-4, 243-pound Coryatt swooped in for the sack and safety that provided the Aggies a 2-0 lead.
A&M squandered its other chances to score.
Receiver Tony Harrison dropped a pass from Bucky Richardson inside the Florida State 5-yard line. Chris Crooms appeared to return an interception for a touchdown but stepped out of bounds. Wilbert Biggens lost a fumble in the red zone.
Florida State averaged 36.6 points in '91 and ranked sixth in the nation in scoring offense. By limiting the Seminoles to 10 points, the Wrecking Crew was reaffirmed as perhaps the nation's most dominant defense.
In the eyes of many Aggies, Coryatt is seen as the personification of the Wrecking Crew. Again, he sees it differently.
"I would be a fool to accept that," he said. "I had so many teammates that were a part of the reason why I played the game the way I played the game. Defensively, we never wanted to let each other down. Kevin Smith, Derrick Frazier, (Patrick) Bates, (Chris) Crooms, (Jason) Atkinson, Sam Adams … names that will go down in history of great players that played. They just assisted me in becoming the player that I became.
"Coach Bob Davie had a huge part of that. We worked hard every single day as a unit. We were a family. Hence, we had good success at A&M."
Coryatt, who says he gets back to College Station for a game or two each football season, is optimistic A&M's defense can regain that previous level of success. Coryatt particularly likes what he's seen from junior linebacker Tyrel Dodson.
"He has a bright future," Coryatt said. "It's just a matter of putting the other pieces of the puzzle around him for him to have success.
"The defensive coordinator (Mike Elko) is a good coordinator. I like his style. If we can just get our DBs to make open-field tackles and cover people down field and pressure the quarterback, we'll be okay."
And it wouldn't hurt if the Aggies find some guys who play like Coryatt did.
Never miss the latest news from TexAgs!
Join our free email list
PRESENTED BY