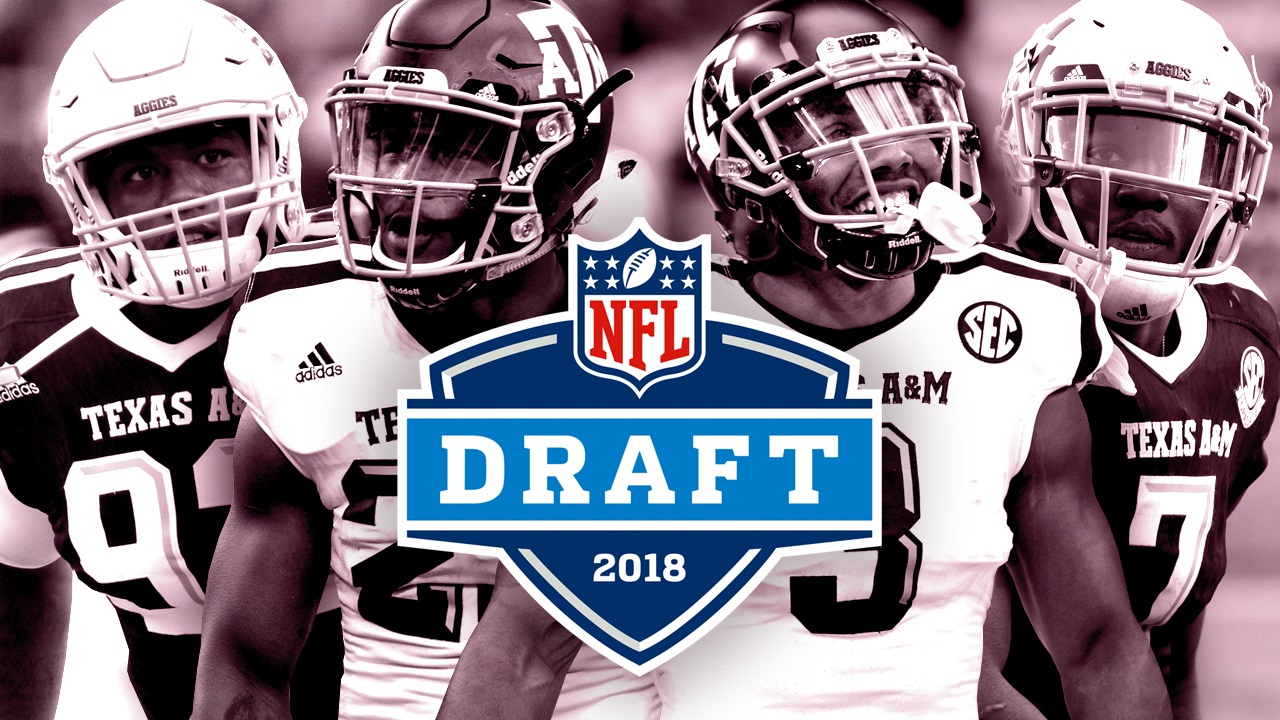 Texas A&M Football
Texas A&M's NFL hopefuls eagerly awaiting start of 2018 draft
---
Monday night note: Christian Kirk was not drafted in the first round and is now likely an early second round pick on Friday.
There will be anxiety and suspense on Thursday night as Texas A&M receiver Christian Kirk waits to hear his name called in the NFL draft. Kirk and thousands of Aggies hope the wait does not extend until Friday.
Aggies with the best chances to be selected in the 2018 draft include Kirk, safety Armani Watts, defensive tackle Zaycoven Henderson, running back Keith Ford, receiver Damion Ratley and punter Shane Tripucka.
Kirk is the only potential first round draft choice, though.
The first round is on Thursday night in Arlington. The second and third rounds are on Friday, and the remaining four rounds are on Saturday.
If Kirk is picked on Thursday night, that would mark the eighth consecutive draft at least one Aggie was chosen in the first round. Only Alabama (with eight) has a longer current streak of producing first round selections.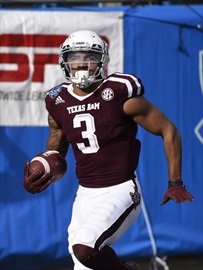 Ronnie Woodard
However, questions and projections about Kirk's status indicate that A&M's streak is in jeopardy. The 5-foot-11, 208-pound Kirk isn't blazing fast — he clocked a very respectable 4.47 in the 40-yard dash at the NFL combine — and played in the slot in a spread offense at A&M.
Bigger, faster wide-outs are typically taken in the first round.
"You hear a lot that you can't do something, like run a certain route or play outside, and it can get a little frustrating," Kirk told the Washington Post after A&M's Pro Day last month. "But I can do those things, and I know that. I just wasn't asked to a lot in college. You have to prove it every chance you get."
Kirk should have sufficiently proved himself.
Though he had to work with six quarterbacks, Kirk caught 234 passes for 2,856 yards and 26 touchdowns in his three-season A&M career. He also averaged 22 yards on punt returns, took five punts for scores and returned a kickoff for a touchdown.
Kirk had 37 pass plays that covered 23 yards or more. That's more than projected first round picks Calvin Ridley of Alabama (21) or D.J. Moore of Maryland (18). SMU's Courtland Sutton had 30, but playing in the American Athletic Conference would seem more conducive to producing big plays than playing in the Southeastern Conference.
Still, many draft observers anticipate that Kirk will drop into the second round.
"Some teams have Kirk as a late-first-round player, while others view him more as a second-round option," NFL.com's Daniel Jeremiah said recently. "Almost everyone agrees that he's one of the most polished players in the draft. He's a refined route runner and should quickly emerge as one of the league's most effective slot receivers. Cooper Kupp made a big-time impact as a rookie for the Rams working out of the slot last fall, and I expect similar results from Kirk in 2018."
Jeremiah did not project Kirk to be taken in the first round of his most recent mock draft. In fact, most mock drafts have Kirk being taken in the second round.
However, Sports Illustrated's Peter King and former NFL General Manager Charlie Casserly of NFL.com project Kirk as a first rounder. King has Kirk going to the Jacksonville Jaguars with the 29th selection. Casserly has the Buffalo Bills taking Kirk with the 22nd pick, though he projects a trade to the Denver Broncos.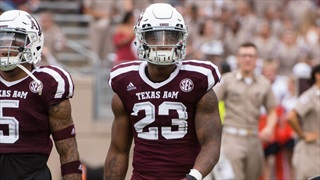 Andrew Kilzer, TexAgs
There are no such specific projections for Watts, a 5-foot-10, 202-pound safety who had 10 career interceptions and six forced fumbles in his career. Watts also had a penchant for making big plays like win-clinching interceptions against Tennessee in 2016 and Arkansas in 2017. Most projections have him being selected in the second or third rounds.
"I played box safety, cover safety, been in the post. I think I'm versatile with those and wherever a team needs to put me, I can be there," Watts said in an SBNation report. "Whatever a team needs me to do, that's what a safety needs to do. I think we're built for it nowadays, so I'm ready for it."
The other A&M hopefuls figure to be late-round selections if they are taken. Ratley, who had a productive senior season, and Ford certainly seemed to boost their stock with strong Pro Day showings. Ratley ran a 4.45 40-yard dash, while Ford ran a 4.54 40-yard dash, had a 39-inch vertical jump and bench pressed 19 reps.
Henderson had some outstanding moments at A&M, but at 6-foot-1, 298 pounds, he is considered undersized for a defensive tackle. He also had some off-field issues that might scare teams off.
Tripucka averaged 45.5 yards per punt as a senior and showed a knack for killing punts inside the 20-yard line. However, history shows he's unlikely to be drafted. No more than three punters have been selected in any year since 1999.
Never miss the latest news from TexAgs!
Join our free email list
PRESENTED BY