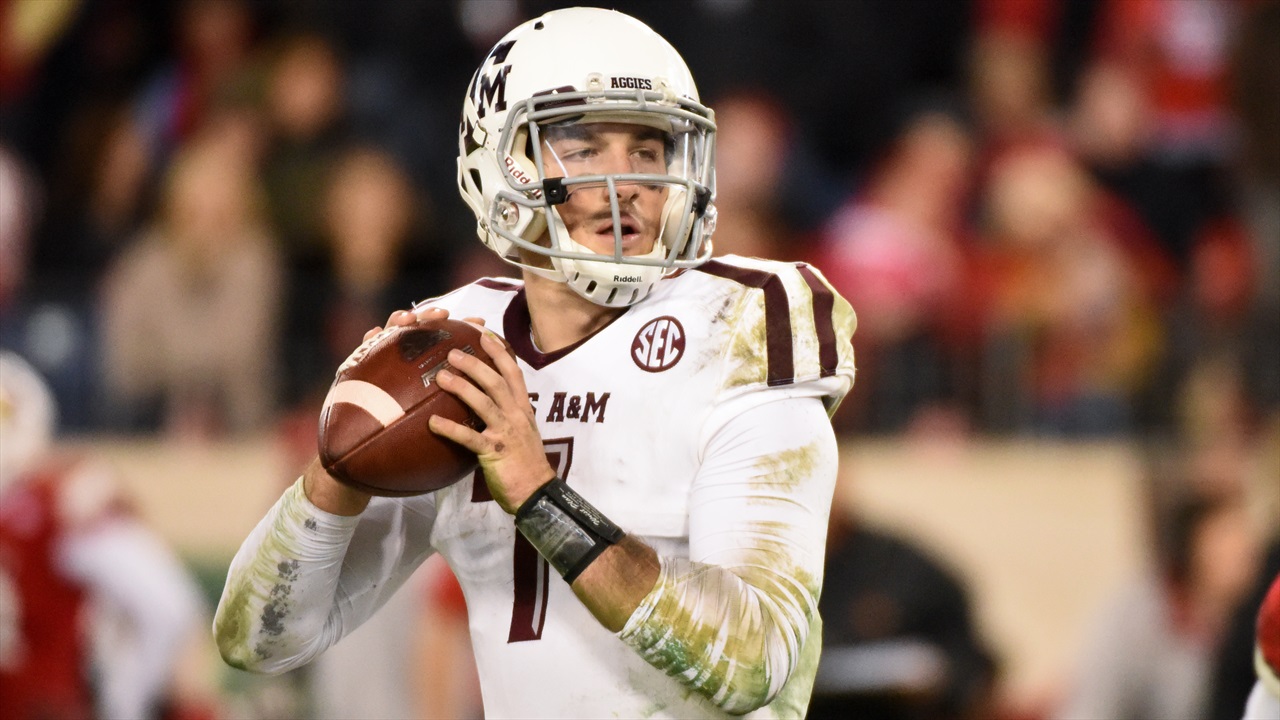 Texas A&M Football
QB chaos: An inside account of the tumultuous 2015 Texas A&M season
---
Out of all the football seasons I've played in my football career, I'd say the 2015 A&M season is the one that sticks out the most. I know I will get a lot of questions about this story. Why did you write this article? Why did you choose to write the article now? And so forth. I want to make this as clear as possible: This isn't to bash anyone. It isn't to put the blame all on one person or group of people. What happened that year was a domino effect of multiple things going wrong. You may wonder if I'm writing this because I'm upset with what happened that year or mad about how things were handled, but I'm not. I have no hard feelings toward anyone I ever crossed paths with in my time at Texas A&M. The main reason I'm writing this story is to help put it in the past. We are in a new era at Texas A&M, and we can't keep wondering about and dwelling on what happened before. I hope that everyone will gain some understanding of what happened and then we can truly move on to bigger and better things.
The 2015 season was full of ups and downs, but I can point out four different events that I believe explain why things went wrong. I'm going to write them as a narrative from my own perspective. I'm also going to try to keep names out of it because, again, the point here isn't to expose anybody. Certainly it won't be hard to assume who I am talking about at times, but I just don't feel the need to use names.
---
As we entered 2015, there was a lot of excitement for our team and its potential. We had a lot of returning starters from a squad that had won eight games, including a bowl win to close 2014. Oh, and we had two five-star quarterbacks on our roster. And not just five-stars, but the top guys in their respective classes. I watched these two talented guys battle it out all of fall camp, and they were both good enough to be starting anywhere in the country.
We got off to a bit of a slow start in that first game against Arizona State, but after a few punts we drove 94 yards and got on the board first. Then only a few minutes later, Christian Kirk returned a punt for a touchdown to give us a nice cushion in the second quarter. ASU scored pretty shortly after, and we were back to a one score game with plenty of time to go in the first half.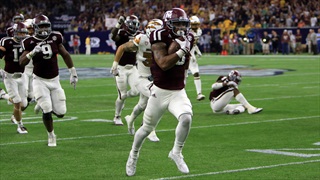 Kirby Clarke, TexAgs
After a couple of poor possessions and a turnover, the coaching staff decided to make a change at quarterback. That caused quite the commotion among fans because this whole QB situation was such an intriguing dynamic. There was an immediate spark in the offense, though we didn't manage to score again before the half.
We got into the locker room, and the quarterbacks had our own spot to meet with the coaches. One guy was upset that he had been replaced less than a half into the first game, particularly since there had been no discussion prior to the game of a QB rotation or of both guys playing. But, of course, the other guy was glad to be getting a shot and was ready to go.
What happened next still throws me off. The coaching staff came in, didn't address the change that had been made, and immediately started game-planning with the original starter even though he had been pulled not long before. Both guys seemed pretty shocked, but obviously one was more upset than the other. It was like the last three minutes of the half never even happened. I was just as confused as everyone else in the room.
On our first offensive play of the second half, we turned it over again. It looked like another change was coming, but on ASU's next play, our defense created a turnover. It happened so quickly that there wasn't time for a QB change. But we stalled out again and punted, and then the change was made. The offense picked up a little rhythm again, but then an injury caused a fourth change at QB. The original starter closed the game strong, and we won by three touchdowns.
We rolled through three of the next four teams we played, with only one close game in the overtime win against Arkansas. But that odd moment at halftime of the first game was the start of a big problem.
Next up was Alabama. It was a battle of two top 10 teams and probably the biggest game in the country at the time. By this point, the QB situation was already pretty set in stone, and it was clear the original game one starter was the guy. At least that was the case until we were down 28-6 in the first half and searching for answers after a second pick six and a punt. Once again, Christian Kirk gave the 12th Man something to cheer about with a long punt return for a touchdown.
And from that point forward, the end of the first half was like déjà vu from the Arizona State game. Again we had a QB change, again the other guy came in and played pretty well, but again his efforts didn't produce any points before we headed into the locker room. At the half, the quarterbacks met with the coaches as usual, and once again there was no mention of the QB change that had just happened. Once again it was on to planning with the original starter who had been pulled in the second quarter.
I couldn't believe what I was watching unfold. We had an 18 and 19 year-old sitting there in an extremely volatile situation, in the middle of a high stakes game against Alabama, and there was zero communication about the events that had just transpired.
I couldn't believe what I was watching unfold. We had an 18 and 19 year-old sitting there in an extremely volatile situation, in the middle of a high stakes game against Alabama, and there was zero communication about the events that had just transpired. It's obvious why one of the guys became extremely frustrated at this point. But then — stay with me here — when we were back out on the field for the second half, despite the way halftime had gone, all of a sudden the guy who had been inserted in the second quarter was told that he would actually be starting the second half. Needless to say, for both guys that's quite a roller coaster of emotions going on in a short span of time.
We didn't get anything going on the first drive of the half and punted, and when Alabama fumbled the punt, we decided to switch QBs again. Our original starter was back in the game, and he led us on a nice drive to pull us back within one score. During this time, our other guy was visibly upset with how he had been yanked around in the previous thirty minutes.
And then, after two unsuccessful possessions, he (again) was being asked to go back in the game. That lasted for one play. After a quick interception, he was pulled again.
I was really feeling for both of the guys at this point. Not only were we playing against the best defense in the nation, but they were both getting tossed into impossible situations. I'm not going to lie; I was terrified that I might be put in the game at some point. It seemed like whoever was in that game was destined for failure. Our team seemed to have no direction, and they had no idea who to turn to. The game ended with a third pick six and a hurt shoulder that soon became a big deal.
The next two weeks I was suddenly involved. I was the backup going into the Ole Miss game and getting my first valuable reps of the season. We were coming off of a rough loss, but we didn't have time to dwell on it because we had a tough road challenge ahead.
People should know that our starter was fighting through an extremely difficult injury. I dealt with the same injury later in my career, and I really can't believe that he made it as far along in the Ole Miss game as he did. Say what you want, but he fought hard to give our team a chance to win that game. I don't care about the stats, he put everything he had out on the field that night, and nobody seemed to have his back for it. There was an opportunity to tell everyone that he was injured, but for some reason when the question was asked, everyone was just given a simple "No." I understand not wanting to give too much away, but at some point, when the guy can't speak for himself, somebody has to speak for him.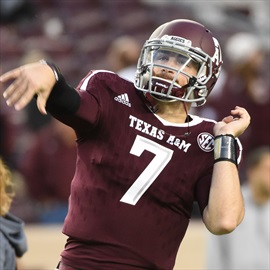 Matt Sachs, TexAgs
Going into the South Carolina game, we were told that we would all be involved in a quarterback competition. This was the week that I finally got a more direct understanding of what these other two had already been going through. I had the best week of practice I had ever had in my life. Guys on the team were telling me that I deserved to start, and they also expressed that to the coaching staff. On Thursday, we were pulled in and told what our spots would be for that week. I still can't believe what I heard that day. I was told I had the best week and I deserved to be the starter, but they couldn't start me. To this day I still can't tell you exactly what that means, but that was when I finally realized that there was a lot more going on than I would ever know.
The final event came during bowl preparation. The first guy had already transferred, and we were coming back for our first practices after a break. I was the only one of the three in the building, but there was no official word from the other guy yet. I felt a responsibility to try to keep our team together no matter what was going on.
The entire media was at practice that day, and just like the whole team, they suspected that the second guy was leaving too, and for good reason. Frankly, they both had good reasons. Everyone thinks those two hated each other, but that was never true. They didn't leave because of each other. They left because of how they were treated.
I practiced that entire day just waiting to hear that it would be my team going forward. Regardless of whether someone else was leaving or not, I felt like I had done everything in my power to earn that job. Since I was a kid, I had dreamed of being the starting QB for this University, and I thought that dream was about to come true. I wasn't told anything after practice, but I figured official word would be coming soon. As I was driving home after practice, I took a look at my phone and there it was: The second guy had been named the starter for the bowl game. No QB competition, no word spoken to me, absolutely nothing. Just when I truly thought I could never be more surprised than I had been three times before that season, somehow I was.
Obviously the second transfer came soon after that, and I went on to start in the bowl game. It was one of the best experiences of my life, but my last two years were a little rough because of what happened in those four short months. What kept me around was my love for my teammates and my love for this University.
My hope is that everyone involved learned something from what happened and can move forward in a positive way. A lack of good communication ended up being the biggest problem that year. A bunch of good people were caught up in a bad situation — one that probably would bring out the worst in anyone. Ultimately I was just disappointed that this was happening at my school.
There is a lot more that could be said, but I just wanted to help everyone understand what happened so we can close that chapter. I'll love Texas A&M for the rest of my life no matter what, and I couldn't be more excited about the future. Jimbo Fisher and his staff have made an immediate impact, and I look forward to seeing some of my former teammates and future Aggies winning championships moving forward. I am beyond blessed to be an Aggie. Thank you to everyone who played a part in my journey. Gig'em.
Never miss the latest news from TexAgs!
Join our free email list