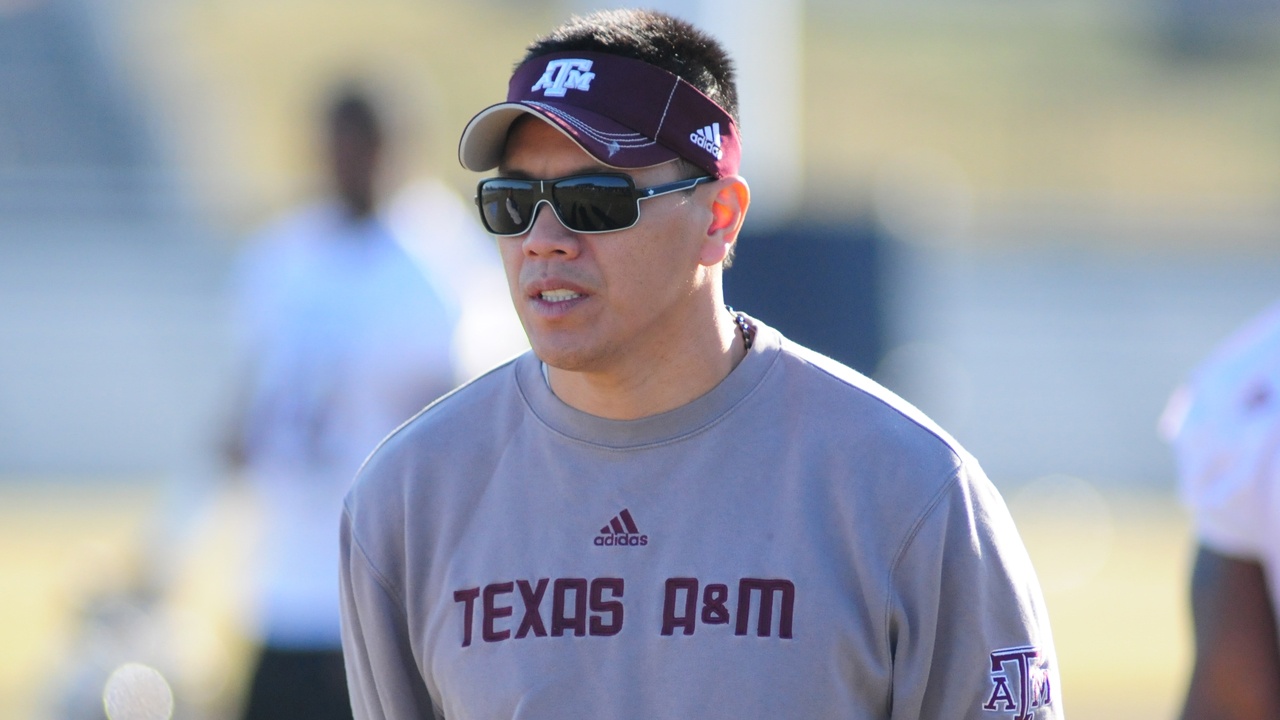 Texas A&M Football
Former A&M linebacker Dat Nguyen talks 'Legends Game', Jimbo Fisher
---
Key notes from Dat Nguyen interview
Anytime I get back to Aggieland this time of the year is good, really looking forward to it. I'm catching my flight down to College Station here in the next hour.

I thought the Legends Game was a fantastic idea by Jimbo Fisher and the 12th Man Foundation. I think it's a great way to bring the Lettermen back this weekend and participate in the game. It's going to be great to have so many former players from different generations in attendance.

I had them give me a pair of cleats so I may get on the field for a little bit. My main focus will be coaching, but I might surprise you.

People ask me why I pitched that ball against UCLA in the 1998 Cotton Bowl. I backed out of a blitz and caught that interception. I knew when I caught it I couldn't run that far so I had to find someone who was fast and could take it to the house.

Just being on the same field with Johnny Manziel will be a great experience. I can't even imagine what it will be like to line up across from Johnny Manziel at Kyle Field. The Wrecking Crew used to strike fear in the quarterbacks on the other side of the ball, but I think Johnny will strike some fear in us.

I think the Aggies have a lot of young talent at linbacker right now. I really like Tyrel Dodson. A very athletic guy who seems to always be around the football. It's been a really hard position to recruit because of our spread offense. Those guys are used to covering in a 7-on-7 type game. I think having to face Jimbo's pro-style offense everyday will better prepare them to stop the run and develop as linebackers.

I haven't met coach Fisher yet. Everyone I've talked to about him has said great things. He called me and congratulated me after my announcement to the college football Hall of Fame. I think the previous staff did a great job, but I think coach Fisher has the ability to take us to the next level. I'm very excited we went and got him.

The list of guys in town this weekend is awesome. Mark Dodge, Steve McKinney, Terrance Murphy and the list keeps on going. That's what is so neat about this weekend, getting to connect with the other guys who have come through here.
Never miss the latest news from TexAgs!
Join our free email list