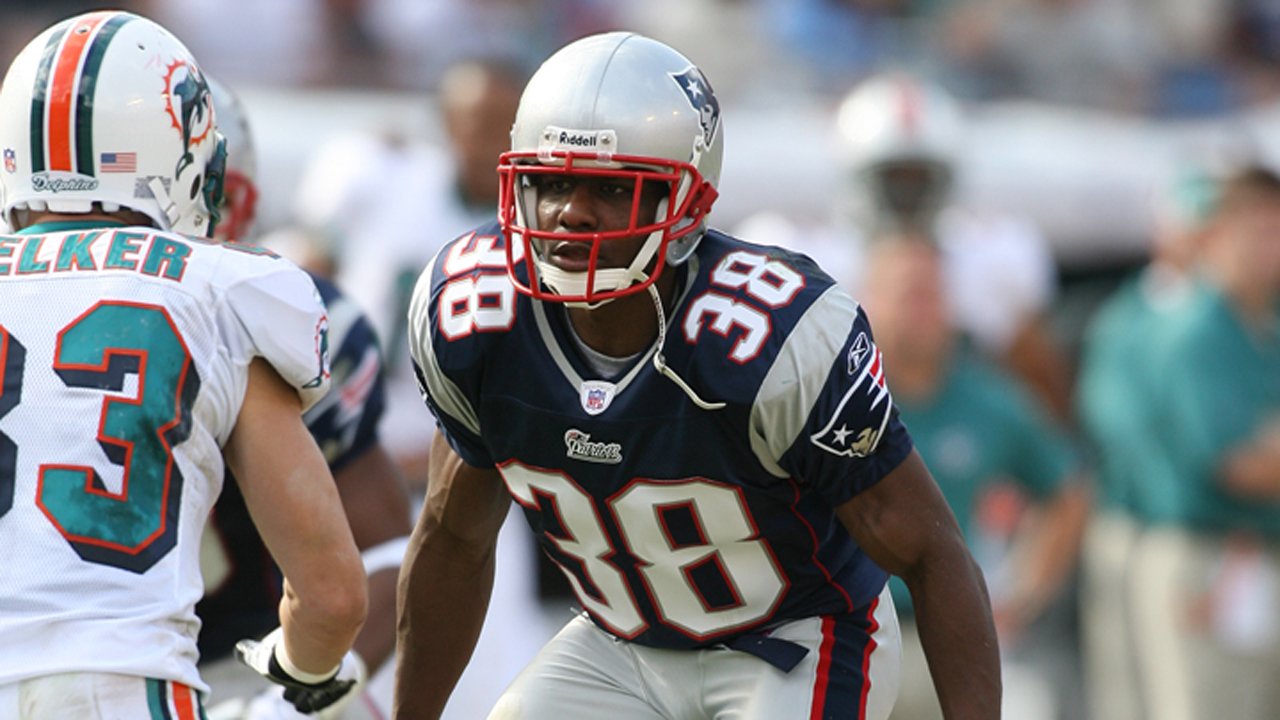 Photo by Texas A&M Media Relations
Texas A&M Football
Ray Mickens talks 'Legends Game', Jimbo Fisher, RJ's recruitment & more
---
Key notes from Ray Mickens interview
You have to believe in who you are. If you are an undersized cornerback who is not getting a whole lot of action, you have to believe in your abilities and talents. Sometimes it's about who wants it more, it's not always about size. To this day I feel like if I went out there I could compete and win a job on a team just because I want it more than somebody else. I am not saying I am fast anymore, I can't move like I use to, but my mind is still that I am going to win and make the team. Everyone has a role on the team, you are more valuable the more you can do.

The reactions of my teammates when I first joined the team at A&M was that they didn't know who I was. El Paso is not really part of Texas, and I learned that most of my team was from Dallas and Houston. I really had to prove myself even off the field but also in my dorm at Cain Hall. It was an experience that I don't think a lot of people will have because kids don't really like to go too far away from home to play college football.

I am going to be a coach for the flag football game during halftime at the spring game, but I heard that I will have some cleats in my locker just in case. Who knows what is going to happen. I am looking to have fun and reunite with people that I haven't seen in over 20 years. I am also looking forward to making new friends. There will be guys there that I have never played with and it will be the first time meeting them. I want to put on an entertaining event and let Johnny Manziel do what Johnny does. A lot of people are coming to see Johnny and we know that so we are going to bend the rules and make sure he shows out and has fun.

Aaron Glenn is my guy. I am blessed to have him in my life. We became friends and then it was just a coincidence that we went to New York together and played six years in the NFL. He really challenged me to be just as good as him. It helped me elevate my game. Also, by the time I got to the NFL he had been there for two years and he helped me learn how to be a pro. He helped me make that transition from college football to pro.

With the Jimbo Fisher hire, I had some mixed feelings about Sumlin leaving A&M. I didn't think he did a bad job, winning eight games in the SEC is not bad. It is going to be a challenge for Jimbo coming in to win more than eight games next year. I do like the Jimbo hire, he came to Southlake Carroll when he came to Dallas, my son RJ's‍ school. My son's coach told me he pulled up in an F150 with some boots on and walked in with no bodyguards, no tinted windows and was very genuine. The first time I met Jimbo Fisher he was very personable and I know my son likes him so I think he is a good hire. At the end of the day, we just have to win games, that is the main thing.

I am trying to keep RJ focused and hungry like he was when he was younger, that is the main thing. He is his own man. He is taller and longer than me, I wish I had his size. There are a lot of things that God has blessed him with that he didn't bless me with. We are different players, he has his own path he wants to burn. For him, I am just going to sit back and guide him and help him. He doesn't have to pick A&M if he doesn't want to, he is going to pick what is best for him.
Never miss the latest news from TexAgs!
Join our free email list