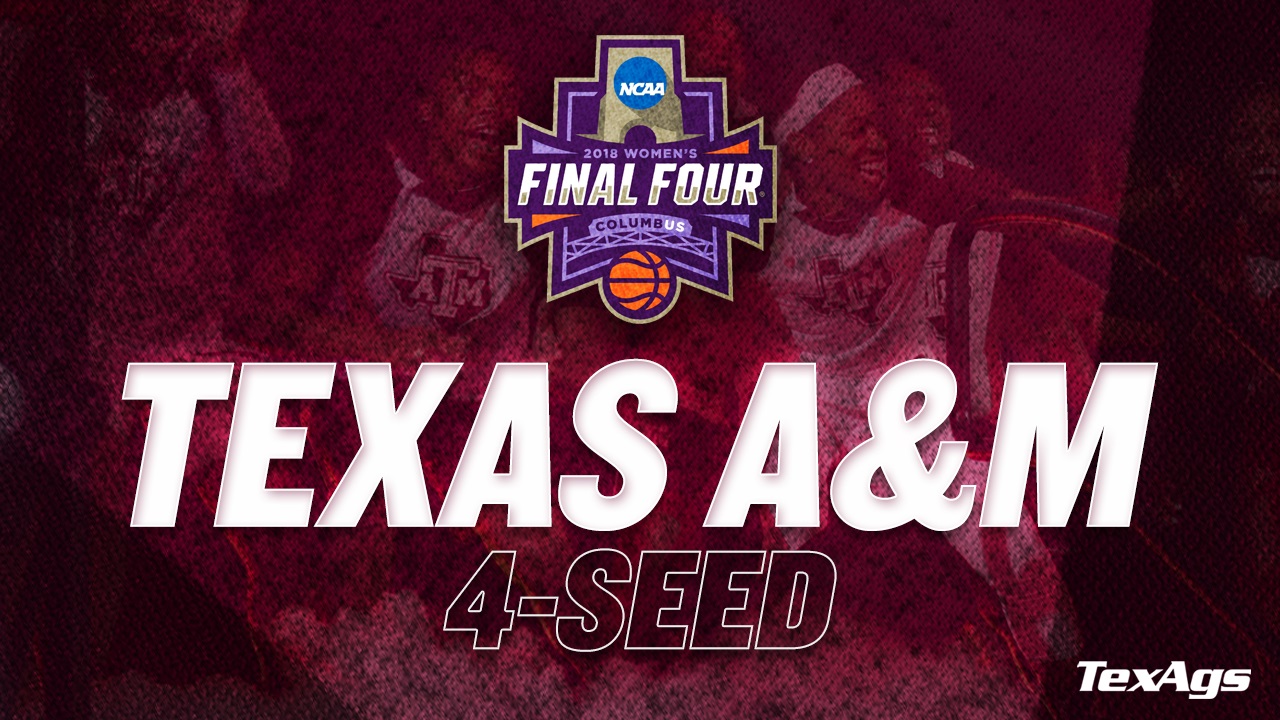 Reaction
Gary Blair
Chennedy Carter
Khaalia Hillsman
Texas A&M Women's Basketball
Fourth-seeded A&M Women's Hoops to host Drake in NCAA Tournament
---
The Texas A&M women's basketball team will stay home for the first two rounds of the Big Dance. The fourth-seeded Aggies will host 13-seed Drake University at Reed Arena on Friday afternoon in the first round of the NCAA Tournament.
A&M (24-9) heads into the NCAA Tournament coming off a loss to Mississippi State in the semi-finals of the SEC Tournament. The Aggies will lean on the offensive prowess of SEC Freshman of the Year Chennedy Carter (21.9 points per game) and junior guard Danni Williams (14.5) and will look to the inside presence of Khaalia Hillsman (14.5) to control the paint.
Carter said she was excited to see her team's name called and is looking forward to matching up against Drake.
"I think we can match up with them fairly well," Carter said. "I haven't watched them; we're going to start preparing for them tomorrow. So I feel like with the team that I have, we'll be fine. We'll go out there — we'll play together, we'll play with some energy and hopefully we'll come out successful in the first round."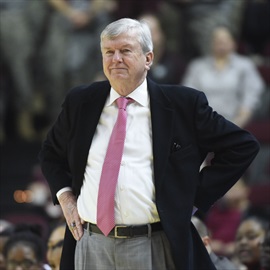 Margaret Connett, TexAgs
Head coach Gary Blair, who is appearing in his 13th-straight NCAA Tournament at Texas A&M, said his team his ready for the challenge and that Drake reminds him of a familiar foe in the SEC.
"Our hands are going to be full," Blair said. "Who are they like, I'd say Vanderbilt of old, when Vanderbilt was shooting a lot of threes and winning 20 games per year — very similar to them. We're just going to have to study film. That's all we can do… I'm excited, 13-straight NCAA Tournaments. The consistency of this program is unmatched, and I'm just proud to be a part of it."
Drake (26-7) is lead by Becca Hittner on offense, who averages 15.6 points per game, and her teammate, Sara Rhine, who is just behind her offensively with 15.5 points per game. The Bulldogs will look to continue rolling after three straight wins in the Missouri Valley Conference Tournament.
Hillsman said hosting the first two rounds of the tournament at home will make a difference..
"It definitely does," Hillsman said. "It's always an advantage having the 12th Man there. So I'm looking forward to the support we have. The 12th Man's always great to us."
Blair echoed Hillsmans thoughts and said the second round is a bridge they have to cross when they get there.
"Well let's just say we've never lost at home when we play here in the first round," Blair said. "I worry about the first round only. I'll worry about the second round later. Make sure that happens because if we lose in the first round, I'll have my kids up selling popcorn for the second round game, and I'll be selling it with them. I might be selling the pretzels, but I'll be doing something."
Tip-off is scheduled for 1:30 p.m., and the winner will play the winner of Oklahoma and DePaul on Sunday. The game will be broadcast on ESPN2.
Never miss the latest news from TexAgs!
Join our free email list