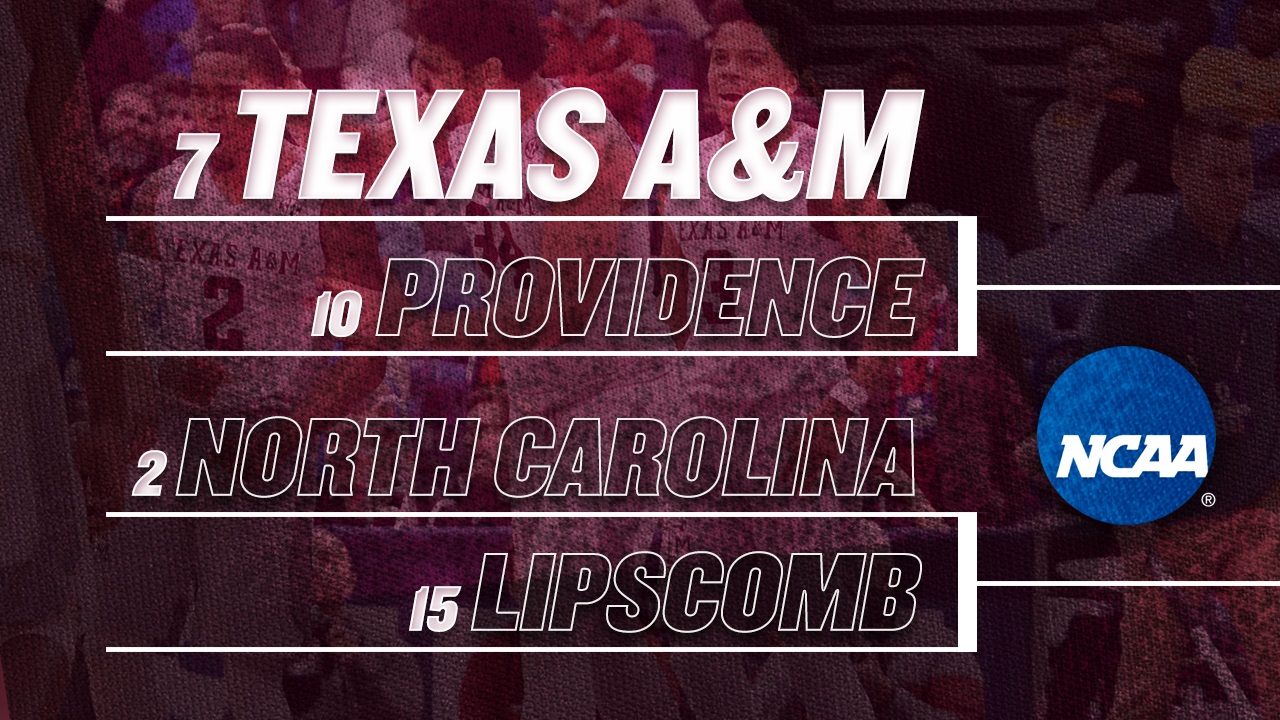 Reaction
Billy Kennedy
Rob Williams
Tyler Davis
Admon Gilder
Texas A&M Basketball
Aggies draw the seventh seed in the West Region, will play 10-seed Providence
---
The Aggies will be dancing in Charlotte on Thursday.
The only questions about Texas A&M (20-12) on Selection Sunday were when, where and with whom the Aggies would meet in the "Big Dance" that is the NCAA basketball tournament.
In a watch party at the Letterman's Club at Kyle Field, the seventh-seeded Aggies learned they will face 10-seed Providence (21-13) on Friday at Charlotte, N.C. Providence finished tied for third in the Big East race and reached the final of its conference tournament before falling to Villanova 66-56. The Friars have posted victories over Villanova and Xavier, which are both No. 1 seeds.
I don't know a whole lot about their team. I just know they're tough and their coach, Ed Cooley, has done a great job there. It will be a physical war."
"Obviously, we're excited to be in the Tournament," A&M coach Billy Kennedy said. "We're playing a really good team in Providence, who just lost the championship game to Villanova in the (Big East) tournament. I don't know a whole lot about their team. I just know they're tough and their coach, Ed Cooley, has done a great job there. It will be a physical war."
If the Aggies win that war and advance into the second round they would likely play two-seed North Carolina (25-10), the defending national champion. North Carolina opens against 15-seed Lipscomb (23-9).
The Aggies knew they would be in the tournament, but were uncertain of what seed they would draw. They were projected to be seeded sixth or as high as fifth if they would've had a successful run in the Southeastern Conference Tournament last week.
However, some projected A&M to be seeded eighth or ninth after losing to Alabama 71-70 on a last-second shot. Junior center Tyler Davis said that's all behind and looks forward to entering March Madness with a clean slate.
"I think everyone knows it's 0-0 for everybody now," Davis said. "It's one game at a time. One-game elimination. Everybody is ready to go."
Davis admitted he didn't know much about Providence, which averages 73.7 points and allows an average of 72.7 points.
The Friars are led by 6-foot-8 forward Rodney Bullock, who averages 14.0 points and 5.8 rebounds. Guard Alpha Diallo averages 13 points and 6.6 boards, while point guard Kyron Cartwright averages 11.8 points and 5.7 assists. Davis is well aware, however, that if the Aggies defeat Providence, North Carolina is probably looming.
"I can't wait," Davis said. "If we beat Providence we get to play North Carolina. It would be a great matchup. Opportunities don't always come around like that."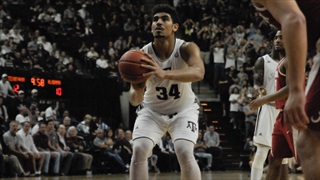 Brianna Hillman, TexAgs
A&M hasn't had that many opportunities in the NCAA Tournament. One of eight SEC teams involved, A&M is making just its 13th NCAA Tournament appearance.
The Aggies have involved two years ago when they defeated Wisconsin-Green Bay and made a historical rally to defeat Northern Iowa to reach the Sweet Sixteen. They were ultimately eliminated by Oklahoma.
Junior guard Admon Gilder was on that team. He's said he's eager to play in the Tournament again.
"My freshman year i didn't know what to expect," Gilder said. "It was just the intensity level. Practice that week was pretty good. This coming weekend practice is going to be great for us. Hopefully, we can go out and compete at a high level."
This will be the second A&M team to visit Charlotte in three months. The Aggies concluded their football season in the Belk Bowl with a 55-52 loss to Wake Forest.
The basketball team must play better defense.
"I think we both like to play a physical type of basketball," Kennedy said. "Defensive-oriented, rebounding … both of us like to play that way."
Never miss the latest news from TexAgs!
Join our free email list