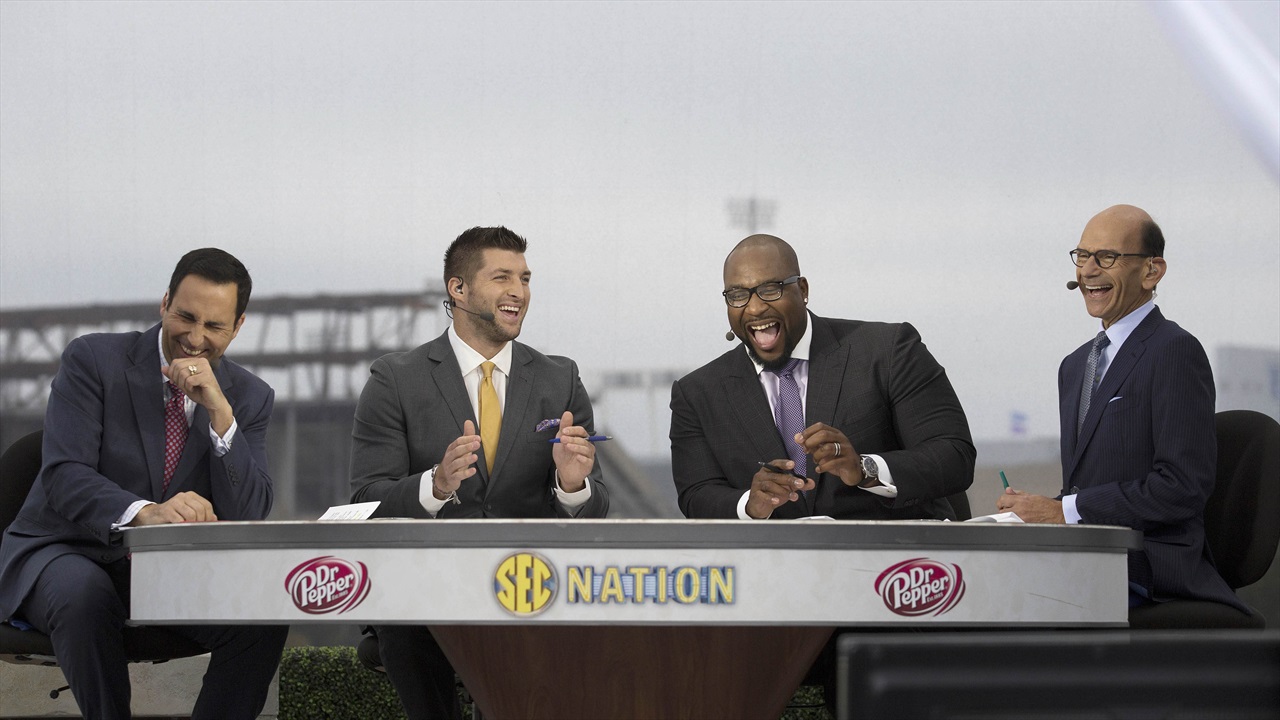 Photo by Mark Zerof-USA TODAY Sports
Texas A&M Football
Marcus Spears talks playing for Jimbo, change in mentality at A&M
---
Key notes from Marcus Spears interview
I think Jimbo Fisher has done a wonderful job recruiting. He finished this class out and got a lot of guys that are going to be game changers. The most important thing is the mentality. The past few years, the talent that was available at Texas A&M was not matching the results. Jimbo is going to change the culture and bring a tough, hard-nose mentality to this football program. He wants to win by being smart, physical and making sure the opponent understands that they are in the dog fight. This is going to be a totally different team from a competition standpoint and I'm really excited about it.

Getting Jerry Schmidt is a big deal. You can go back to his track record at OU. The strength coach, to me, has always been one of the most important staff hires. When a program has a great strength coach, the program generally has success. The strength coach is always there at your weakest moments as a player. He motivates and tells you why the work in the weight room is important and then the players go out and enjoy the fruits of their labor. The strength coach is so important in college football because you have a lot of guys who haven't really grown into their bodies yet. The time that you spend at your weakest moment in the fourth quarter when your legs are burning is when the strength coach steps in and provides the mentality needed to push through.

When you go to College Station, it is very difficult to not want to be a part of what is going on. Jimbo has the track record of putting a lot of guys going to the NFL. The two most important things in regards to recruiting is the feeling you get around the guys you are going to spend the next four years with and can this place get me to the league? When you look at Jimbo Fisher at FSU, a lot of guys that he recruited and put time and stock into were able to further their careers in the league.

I love Jimbo. He has been like a father-figure to me and has been a great friend throughout the years. After I lost the state championship in high school, one of the most devastating losses I ever suffered, he carried my shoes back to the locker room because my feet were hurting so bad after the game. We had a talk back in the locker room and he was telling me that he didn't even want to talk to me about football. He asked about me and about my family but did not want to pressure me into where I wanted to go to school. He walked by my side until I got back to the locker room and that meant so much to me as a player because he cared about me more than just a football player. I knew I wanted to play for him right then.
Never miss the latest news from TexAgs!
Join our free email list