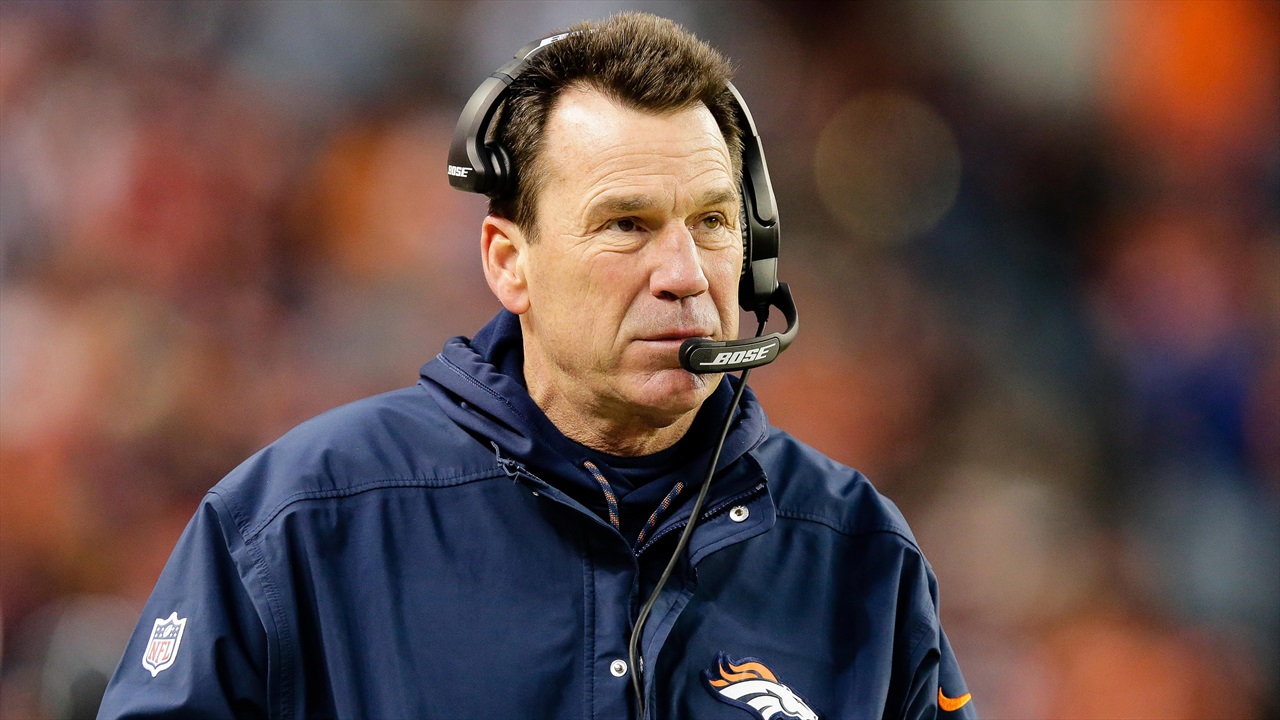 Photo by Isaiah J. Downing-USA TODAY Sports
Texas A&M Football
Gary Kubiak talks St. Pius X dedication, his time at A&M, Super Bowl 50
---
Key notes from Gary Kubiak interview
It's pretty cool, Ireally enjoyed growing up in North Houston. The field dedication at St. Pius X tonight will be a special evening and I will get to see a lot of people I haven't seen in a long time.

When I was in high school, I played every sport. That's the way it was. The experiences were amazing. The people you play with end up being your friends for life. Time flies. I'm getting old I guess, but I look forward to seeing some of them tonight.

I know Grant Gunnell is good, I've followed him. He's a great athlete and I look forward to watching him play tonight. I'm proud of the fact that he'll be an Aggie.

I played for Tom Wilson for three years, and sadly we lost him this last year. I hate to see that. Jackie came in my senior year and I learned a whole lot from him. He had a great offensive mind. I was close to him and I still see him from time to time.

I don't know if there's one game that stands out from my time at A&M. I really enjoyed playing in the Independence Bowl against Oklahoma State. I think, like most kids, you look back at the struggles and it makes you the man that you are. I had to battle my way back and started as a junior and senior then got to play professionally. Texas A&M is a great university and I was fortunate to be a part of it.

I've been really lucky to be a part of championships at different levels. To win a Super Bowl as a head coach is really special. Peyton (Manning) was in his last year and we had an identity and we knew how to win. It was a tremendous honor. Having Von was also special. We were in good hands. He's a great player and a tremendous man. He's a leader of people. Everyone should be very proud of him.

I've been out to a couple A&M games this season. I follow them and I'm connected from a standpoint of the job I have with the Broncos as an analyst. I'm looking forward to watching them finish strong.

I am enjoying watching football from a different perspective this year. I've been a part of football for 35 years straight. I'm connected with football and staying busy, but I can still get to the deer stand at 4 o'clock. It's different, but I like it. One of my sons is coaching and another is coaching and teaching. I've watched a ton of football this fall.

I enjoyed coaching college football. You have a tremendous effect on kids' lives. I talked to a bunch of my former players last week with the reunion. You have a great influence on the kids and their career. I enjoy that. I love teaching and being a part of that. I feel fortunate I was able to be a part of some great programs.
Never miss the latest news from TexAgs!
Join our free email list