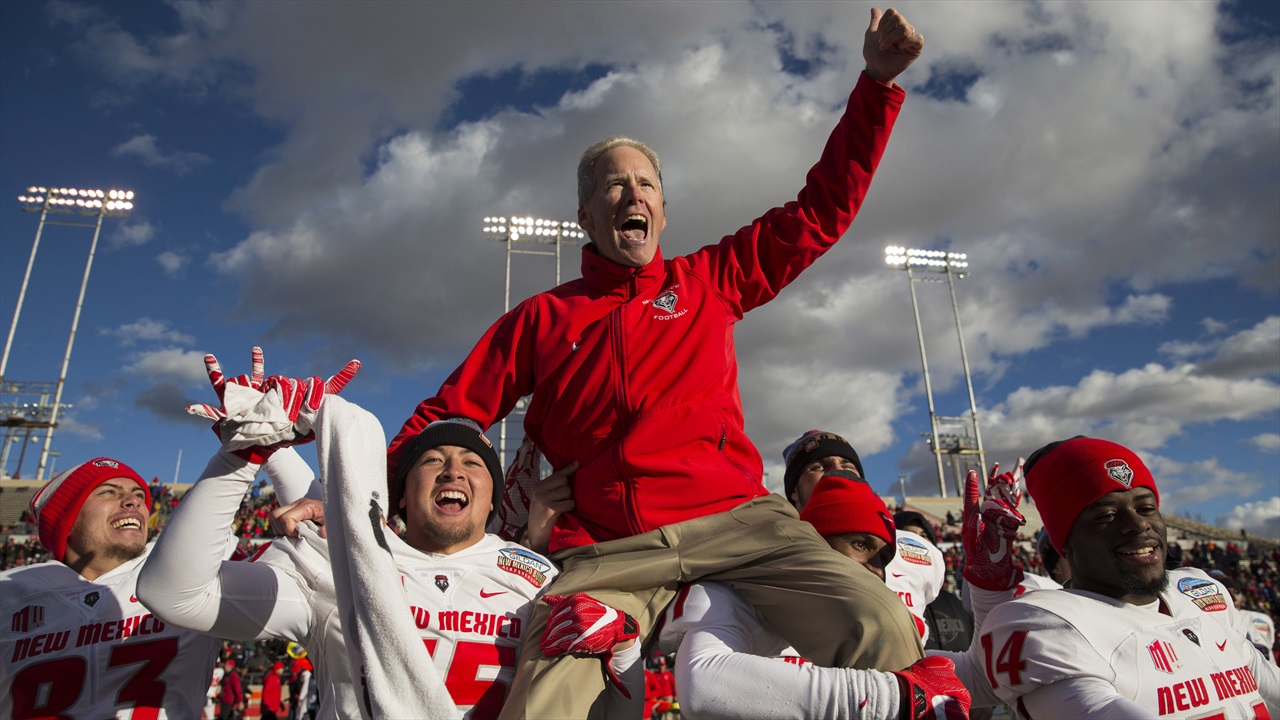 Photo by Ivan Pierre Aguirre-USA TODAY Sports
Texas A&M Football
New Mexico HC Bob Davie reminisces on Aggieland, Wrecking Crew memories
---
Key notes from Bob Davie interview
I was very fortunate in 1985 to get a job at Texas A&M with Jackie Sherrill when they really started to get it rolling. Some of my greatest memories in coaching definitely came in Kyle Field and I'm very excited to get back there this weekend.

I think I will soak in the moment when I get to Kyle Field for sure. In 2001, we played Texas A&M when I was at Notre Dame and came back to College Station, but I was so wrapped up in it then. I think I will take a second, step back and reminisce. Me and my family have so many great memories in College Station.

I was talking with players about the term "blood in the water" the other day. The way that we used to time out blitzes in Kyle Field with teams not being able to adjust at the line to a blitzing linebacker coming off the edge and rocking them was special. I always go back to the '89 game against Houston when Aaron Wallace came off the edge and held up Andre Ware's helmet. I can still hear the loud roars of Kyle Field. I think in my nine years at Texas A&M, we only lost three games at Kyle Field.

We are a pressure defense this year at New Mexico. It's funny how everything goes in cycles, the odd front defense is really back now with all of the spread offenses. I think it gives you an advantage against the offense. We are pretty good on defense at New Mexico this year, the 35th defense in the country in total defense. Our offense has turned the football over so many times, that has really hurt us.

At the end of the day, we can't make it easy on the Texas A&M players. They are probably hoping for an easy victory. We are a good team, not as strong on the offensive line as we have been in years past, but I still think we are a good football team. At the end of the day though, I think we need to make them compete for four quarters.

In this era of how to build your brand, I don't think there was a better brand than the Wrecking Crew. I don't think any one man can take credit for it. I actually am sitting in my office right now, I have a Wrecking Crew hard hat with the numbers of the former Wrecking Crew players. They were the ones who made that defense what it was.
Never miss the latest news from TexAgs!
Join our free email list