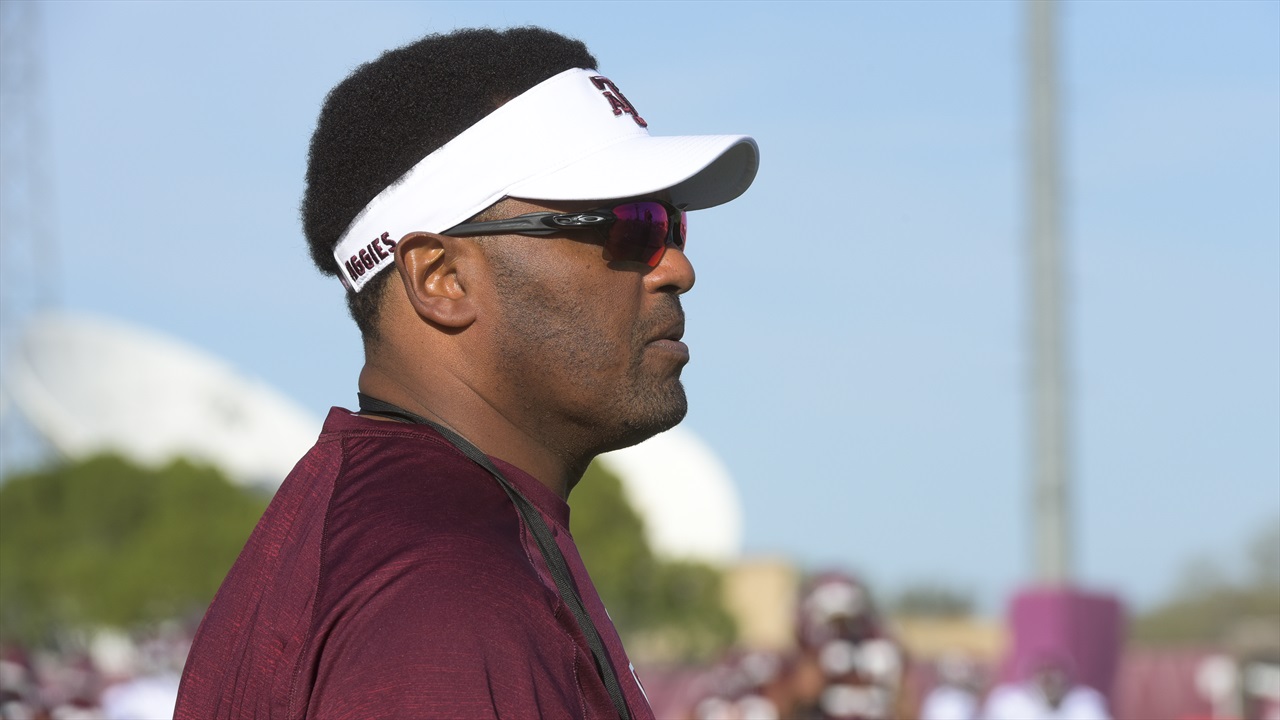 Photo by Lindsay Caudle, TexAgs
Texas A&M Football
Passing on Jarrett Stidham, Sumlin looks to bolster Texas A&M's future
---
HOOVER, Ala. —
If Jarrett Stidham had been offered a football scholarship to Texas A&M, Auburn coach Gus Malzahn would not have been raving about him
on Thursday
at SEC Media Days.
"He's a lot better athlete than people think," Malzahn said. "He's got a 35-36" vertical. He runs a 4.6. In our league, you have to escape. You have to have a quarterback that can escape pressure, keep his eyes down the field, know when to throw it, know when to run it and protect the football and make good decisions."
Auburn has that in Stidham. Meanwhile, A&M has uncertainty at quarterback.
Thank A&M coach Kevin Sumlin for that. Seriously, thank him. By denying Stidham, Sumlin looked out for A&M's long-term interests rather than looking out for himself.
Adding Stidham would have significantly changed A&M's outlook for this season. They'd have a proven passer instead of likely crowning a starter — redshirt freshman Nick Starkel or true freshman Kellen Mond — who's never taken a collegiate snap or starting a career backup in senior Jake Hubenak.
"There's really not a front-runner now," Sumlin said.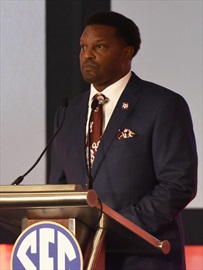 Ronnie Woodard
There absolutely would be if Stidham was in College Station. He'd surely have been named the starter in the spring like Trevor Knight was last year.
"He's going to be successful. It's just a matter of when and what time," Sumlin said of Stidham. "He brings a lot to the table as a guy that can move around a little bit, but a guy that's highly accurate and can throw it."

Stidham passed for 1,265 yards and 12 touchdowns and just two interceptions in three games at Baylor in 2015.
Go ahead and dismiss it. Say he just exploited lame Big 12 defenses.
Then remember that just last season Aggies celebrated a former backup Big 12 quarterback — Knight — who wasn't the passer that Stidham is.
Everyone knows Sumlin's job at A&M is in jeopardy after three consecutive 8-5 finishes. Athletic Director Scott Woodward has publicly said that's not good enough.
So, who could blame Sumlin if he opted for the best chance of self-preservation and snapped up Stidham, a native Texan who reportedly never denied his desire to attend A&M. Stidham even paid for his own third-deck seat to attend A&M's game against Tennessee last year.
Had Sumlin signed Stidham, he probably couldn't have signed Mond, a four-star prospect out of the prestigious IMG Academy. Without Mond A&M likely would not have gotten IMG receiver Jhamon Ausbon, IMG linebacker Santino Marchiol or Stafford receiver Hezekiah Jones — all four-star prospects.
And what if Stidham had a big year at A&M and then decided to enter the NFL draft? The Aggies could enter 2018 with the same uncertainty they have this year.
"We had to make decisions in recruiting at our place," Sumlin said. "And we made some decisions."
Detractors can say Sumlin should've signed Stidham in 2015 out of Stephenville High School. But that year he had to choose between Stidham and Kyler Murray, who'd led Allen High School to three consecutive state championships.
Sumlin was in a bind. Murray was a five-star prospect, who'd never lost a game he started.
Sumlin was in a bind. Murray was a five-star prospect, who'd never lost a game he started. His father, Kevin, was one of the greatest quarterbacks in A&M history.
Imagine the outcry from Aggies if Sumlin had not offered Murray. And what if Murray then went to a rival? And what if he was successful? Circumstances almost forced Sumlin to take Murray over Stidham.
Imagine the outcry on
Nov. 4
if Stidham has a big day passing against the Aggies at Kyle Field.
Now imagine the impact that Mond, Ausbon, Marchiol and Jones could have at A&M. What if they become star players? What if the Aggies are better in the long run because of them? What if they play key roles in A&M emerging as a national power?
You could thank Sumlin for that.
Never miss the latest news from TexAgs!
Join our free email list