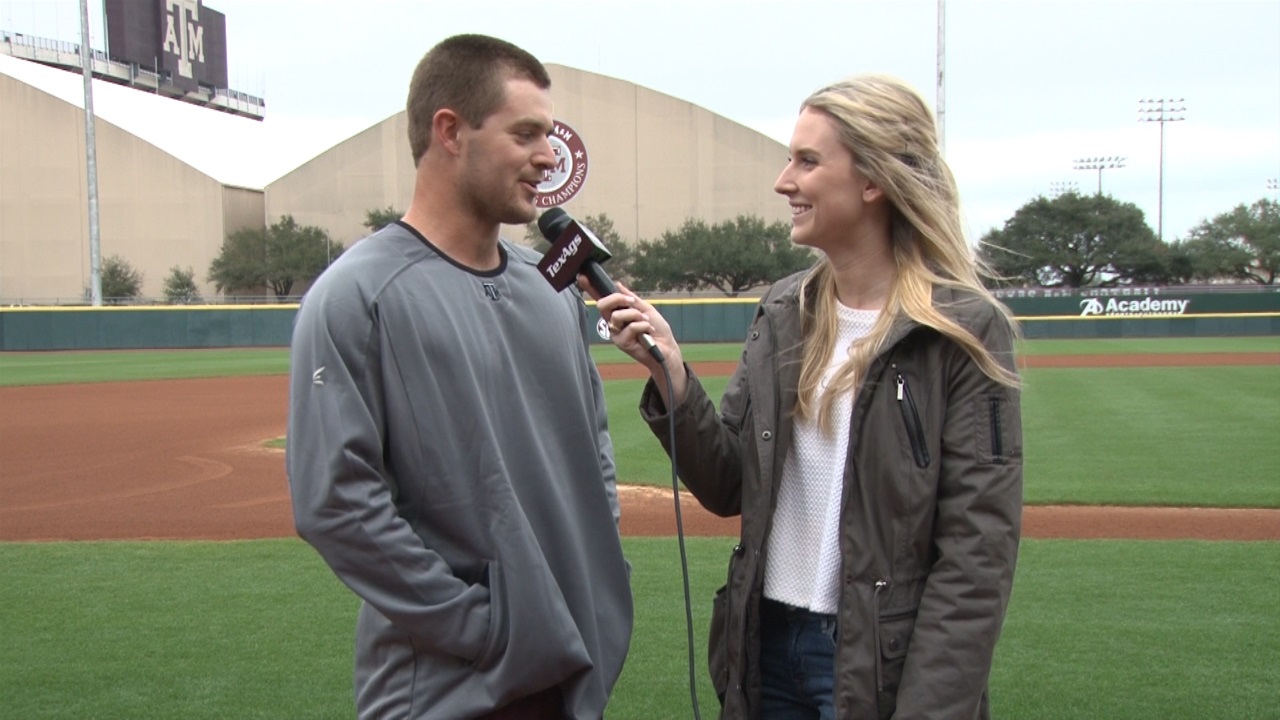 Texas A&M Baseball
Aggie OF Walker Pennington on Opening Day, newcomers and more
---
On what he is most excited about to kick off the season...
"I'm excited to see all the fans come out. We have had a bunch of scrimmages so far this spring, but there hasn't been many fans so far so I'm excited to see this place sold out. Just like the super (regional) was last year, crazy atmosphere to play in front of. I'm also just excited to see some of these new guys and how they respond to that atmosphere."
On being the power hitter this year...
"Exactly, so Coach Bolt told me and Joel (Davis) that we will probably be hitting in the middle of the lineup this year, so we've been working on not only driving the ball but with two outs and runners on base just finding ways to get RBI and to hit balls in the middle of the field.