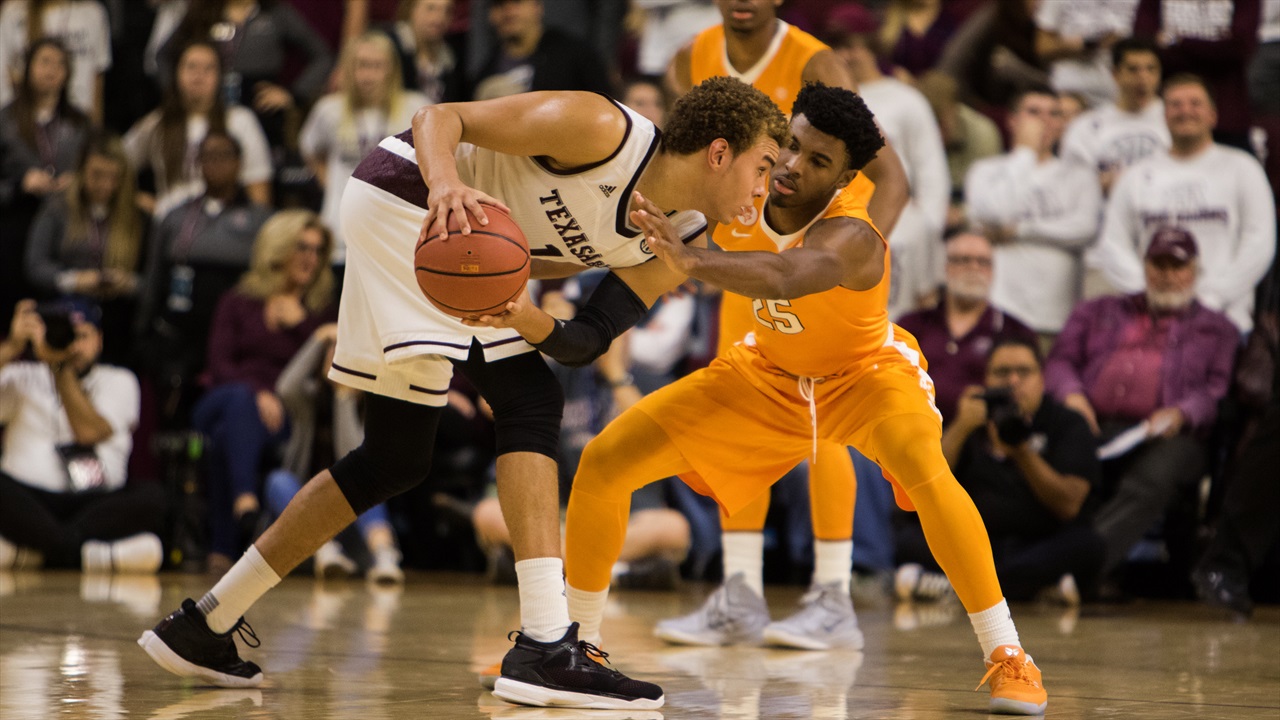 Photo by Kirby Clarke, TexAgs
Texas A&M Basketball
Aggies focused on eliminating turnovers with LSU on tap
---
A much-needed Aggie turn-around depends on a much-needed decrease in turnovers.
Texas A&M (8-6, 0-3 in the Southeastern Conference) is mired in a three-game slump which coincides with a rash of 66 turnovers. To end of that reign of error in tonight's game against LSU (9-5, 1-2) at Reed Arena, A&M coach Billy Kennedy took an old school approach in practice.
"We went back to an old school thing that I haven't done in a while," Kennedy said. "(Commit) Consecutive turnovers, we were on the line running. We did a little running (on Monday). I think we got their attention. After that we got a lot better."
Sophomore center Tyler Davis said Kennedy definitely got his attention.
"I was kind of tired of it," Davis said. "It showed how much we're really turning it over. When you bring attention to it like that it really helps. I'm excited to see how we handle it."
The Aggies desperately need to get a handle on their problems because they cannot afford to fall too far in the SEC standings.
After last season's run to the Sweet Sixteen of the NCAA Tournament, the Aggies could be in danger of failing to get in this year's field.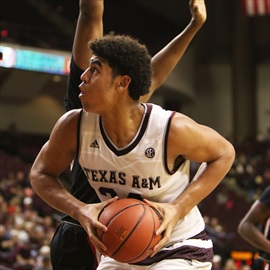 Alex Parker, TexAgs
"Everybody is focused and realizing how big a hole we've dug for ourselves," sophomore DJ Hogg said. "I think we're just all positive people and ready."
The Aggies must be ready to slow down LSU's high-scoring sophomore guard Antonio Blakeney, who is averaging over 17 points per game and has netted at least 21 in three of the last four games.
They must also be ready for the Tigers to follow the lead of previous SEC teams and double-team Davis in the low post. Davis has averaged fewer than 10 points in the three SEC games.
"Everybody who watches Tyler Davis and our post guys want to do something to double or take him away," Kennedy said. "I expect that in some fashion."
The Aggies also need to get continued offensive production from Hogg, who scored 25 points in a 79-68 loss to South Carolina on Saturday.
Mostly they must reduce their turnovers. They had seven consecutive turnovers down the stretch in the loss at South Carolina.
If the Aggies can do that they could get on a roll, get back in the SEC race and start building an NCAA Tournament resume.
"We need every one, but this one is big," Davis said of the LSU game. "I feel like this game, if we come out and execute, play defense like I know we can and take care of the ball, we can get this thing rolling."
Never miss the latest news from TexAgs!
Join our free email list