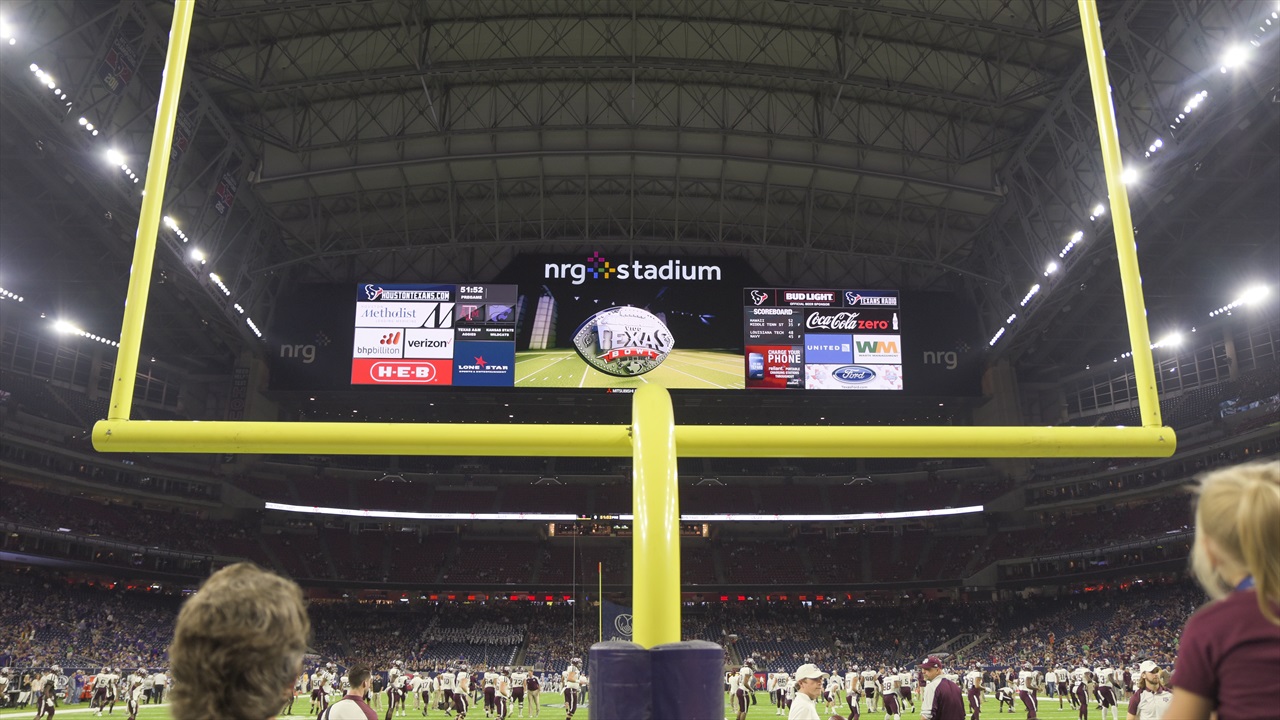 Photo by Lindsay Caudle, TexAgs
Texas A&M Football
ESPN's Laura Rutledge shares her thoughts after calling A&M/K-State
---
Key notes from Laura Rutledge interview
Kansas State was riding a lot of momentum into this game. Texas A&M, while I don't think they weren't excited for this game, they weren't riding a lot of momentum coming in. It was bummer for Aggie fans that they didn't win this game. I think the biggest issue is that you have to figure out how to shore up the defense, especially since we all expect Myles Garrett to be gone next season.


John Chavis' defenses are usually better in the second year. They were slightly better this year but not as good as you would hope, especially with the talent and depth on the defensive line. I think what was a big factor last night was the explosive plays that Kansas State had. That changed the dynamic of the game.


Myles Garrett is such a presence in every game. Kansas State would not run to his side of the field if he was in the game, when he came out they ran right to his side.


The receiving corp has so much talent, but Josh Reynolds stood out above the rest last night and could not be stopped. I am amazed that the guy was not highly recruited. There were so many NFL scouts in attendance and you have to think he made himself some money last night.


Trevor Knight Is a guy that is good for college football. He brings so much the game on and off the field. He didn't want to take credit for anything that happened in the locker room, but he does think he had an effect on the team. When he had the knee injury in the LSU game, just the way he was trying to fire up his team while dragging his leg behind him really shows what he is about.


I think the Alabama-Washington game is going to be a lot closer than people think. Washington will have to play a near perfect game to win, but they don't have to play perfect to keep it close. I still say that Alabama is going to win, but I am hoping that Washington can keep it close.


Ohio State-Clemson is hard for me, but I am taking Clemson because of Deshaun Watson. Not that JT Barrett doesn't have some magic, but I like Deshaun Watson in this matchup. Another matchup that intrigues me is the Sugar Bowl with Oklahoma and Auburn. It is two good offenses going against each other and I think it has the makings of a good game.

Never miss the latest news from TexAgs!
Join our free email list