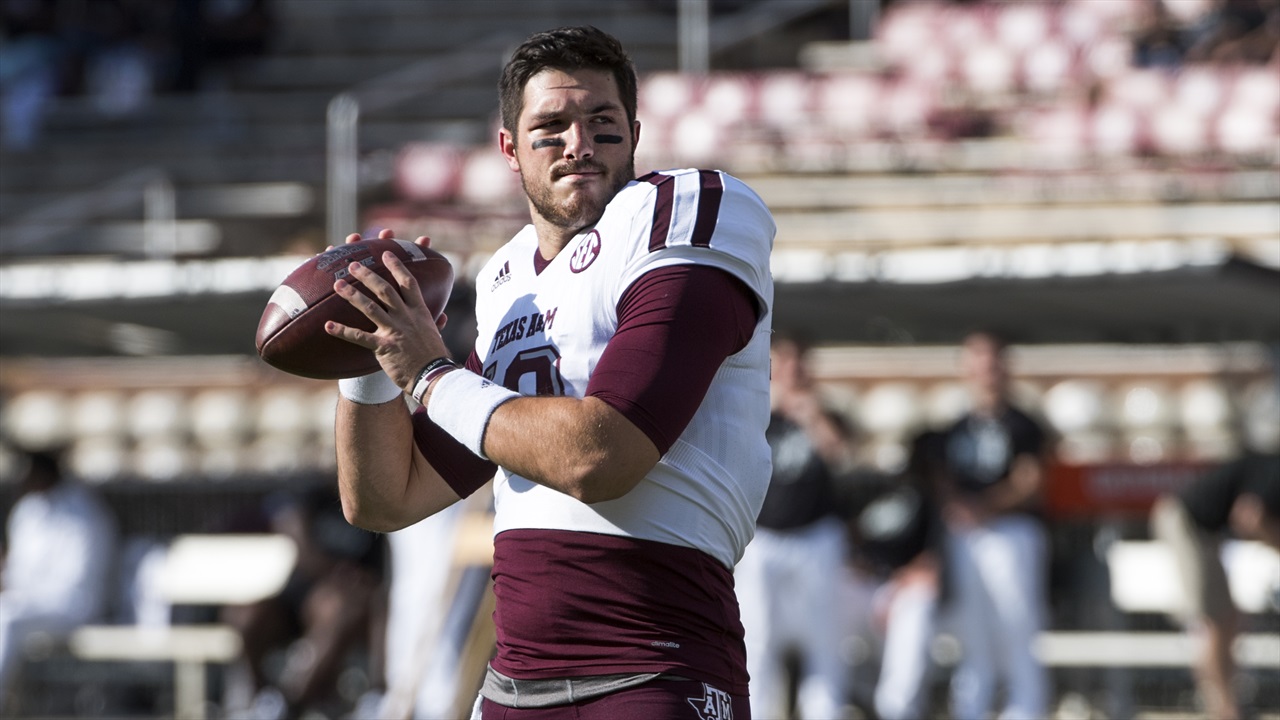 Photo by Lindsay Caudle, TexAgs
Texas A&M Football
Trevor Knight's injury thrusts spotlight onto A&M backup Jake Hubenak
---
Once again, Jake Hubenak has been thrust into the role of Texas A&M's quarterback.
This time he will try to lead the Aggies to a berth in Sugar Bowl, rather than a win in the Music City Bowl.
Last season Hubenak started the Music City Bowl loss to Louisville after Kyle Allen and Kyler Murray transferred.
This time Hubenak was elevated to the starting lineup because Trevor Knight suffered a sprained right shoulder in last week's 35-28 loss to Mississippi State and
will miss the remainder of the regular season
.
Texas A&M coach Kevin Sumlin
on Tuesday announced
that Knight, guard Connor Lanfear and defensive back Noel Ellis are out for the rest of the season.
Sumlin added Knight could possibly return for the bowl game.
"He's done for the season," Sumlin said. "At best, he'll be back for the bowl game. Jake Hubenak came in and performed pretty well. If there was a bright spot Saturday, that was it. He gave us an opportunity to win the game."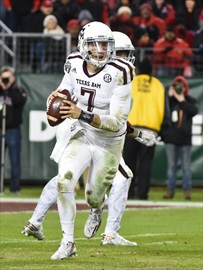 Kirby Clarke, TexAgs
Of course, the bigger issue is whether Hubenak gives the Aggies an opportunity to win their remaining games – starting with Saturday's clash against Ole Miss at Kyle Field.
Ole Miss lost its quarterback, Chad Kelly, to injury, too. His replacement has yet to be named.
The Aggies will certainly have to making changes in their offensive scheme because Hubenak isn't the running threat that Knight is.
"Losing Trevor, we lose his running ability," offensive coordinator Noel Mazzone said. "We had a lot of stuff put in the scheme for that, so we'll have to adjust. We'll probably hand it to our backs a little bit more."
However, Sumlin indicated that A&M won't have to completely overhaul its offensive approach
"Jake Hubenak has run before and run well," Sumlin said. "I don't know that there are many guys that can run like Trevor. Jake isn't a 4.5-guy like Trevor. It'll probably change some things we do a little bit. Some of those are designed runs, but most of them weren't. Trevor pulled some of those.
"The quarterback read game isn't the same for everyone. It'll change our scheme a little bit, but Noel Mazzone has done a good job of playing to our guys' skill sets. For the most part, Jake was effective in the second half (against Mississippi State)."
Hubanek completed 11-of-17 passes for 222 yards after taking over for Knight.
That included a 54-yard touchdown pass to Christian Kirk and a 4-yard touchdown pass to Josh Reynolds.
Hubenak also had another 54-yard completion to Kirk and a 47-yard completion to Reynolds.
In his career at A&M, Hubenak has completed 63 of 113 passes for 749 yards, six touchdowns and two interceptions.
In last season's 27-21 loss to Louisville in the Music City Bowl, Hubenak completed 28-of-48 attempts for 307 yards and two touchdowns.
Hubanek wasn't available for comment, but his teammates voiced confidence in him.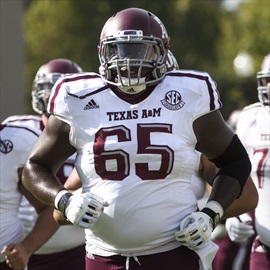 Lindsay Caudle, TexAgs
"We have all the faith in Jake," tackle Avery Gennessy said. "We've played with him before in the bowl game last year, so it's nothing to it.
"Something we always knew about him is he can play ball. There's not a difference between the two ... maybe a little bit. We're just ready to move on and get better this week."
Kirk said he and the receivers just need a little more work with Hubenak.
"Trevor, a big part of his game is using his legs and being able to run and use that with a lot of read-option stuff," Kirk said. "For him to pull the ball and to run, that's been a big part of our offense all year.
"Having Jake back there, he's more of a pocket-passer guy, but he can still use his legs. He used his legs some on Saturday. We've just got to work around his strengths and get in this week, get that chemistry going and get down the timing for the plays we're going to run this week."
Freshman Nick Starkel likely takes over the role as Hubenak's backup.
The Aggies planned for Starkel to sit out a redshirt year. That could still be the case as long as Hubanek stays healthy.
"We had a conversation with Nick Starkel and his family," Sumlin said. "He's on board with whatever we want to do. He wants to play."
The loss of Lanfear could result in the Aggies juggling the offensive line.
Senior Jermaine Eleumunor could shift to right guard with sophomore Koda Martin taking over at right tackle.
Another option would be sophomore Keaton Sutherland replacing Lanfear at guard.
Never miss the latest news from TexAgs!
Join our free email list
PRESENTED BY