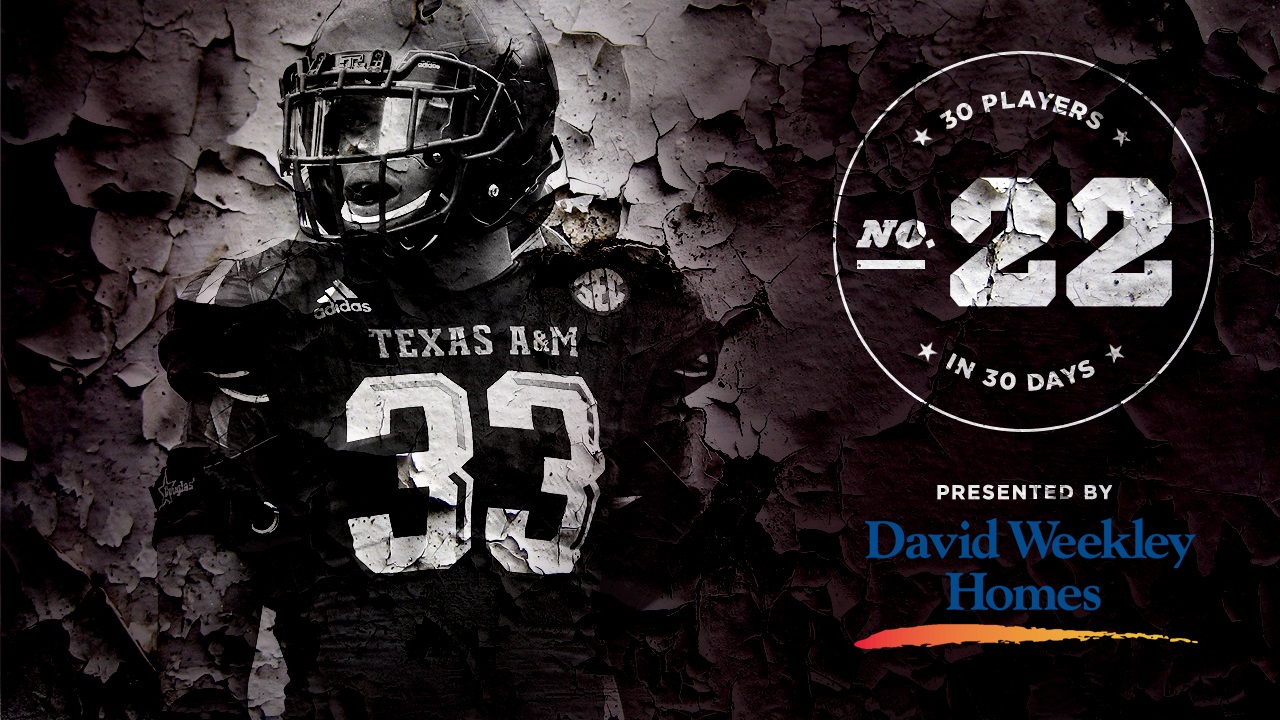 Texas A&M Football
30 Players in 30 Days: #22 — Shaan Washington
---
Position:
Linebacker
Classification:
Senior
Hometown:
Alexandria, La.
Listed Height:
6-3
Listed Weight:
235
Notes from Billy's breakdown
Shaan Washington's quiet success last season is encouraging. I don't think that he has been a playmaker just yet but his numbers from last year coupled with his size tell you all you need to know about what he has the potential to be.



Looking at Shaan Washington he is a very intelligent young man who is almost 240 pounds now. When he walks into the room you immediately associate him with being an SEC or an NFL linebacker.



He is a senior now; he is physically better than he has ever been. He has played so much football, more than you would think. Adding experience to physical development should produce a senior year that is far and away his best season.



Shaan Washington should be a solid player for the defense this season and has a lot of potential to be a very good linebacker.



I fully expect Shaan Washington to have a good solid year where he will be dependable and play well which will help this defense overall. I think he can certainly be the most improved player on the defense this season.
Notes from Olin's breakdown
Every time Kevin Sumlin has spoken this offseason he has mentioned how big Shaan Washington has gotten which is very promising.


If Washington is continuing to improve, his increased size will be a necessary tool for success in the SEC. He does not have to be an all-conference linebacker for the Aggies. He simply needs to be a sound linebacker that can step into a hole as well as chase somebody down.


His size should help him bring down players at contact instead of yielding yards after contact.


We should be encouraged about Shaan Washington also because this is his second year under John Chavis. He is going to be surrounded with more solid players. It could be a big year for him.



Follow the entire 2016 30 Players in 30 Days here.

30 Players in 30 Days is presented by David Weekley Homes, now in Aggieland with brand new model homes in the Castlegate II subdivision in College Station. Learn more about building the Weekley Way. Stop by Castlegate II, call 979-314-7888 or go to DavidWeekleyHomes.com.
Never miss the latest news from TexAgs!
Join our free email list