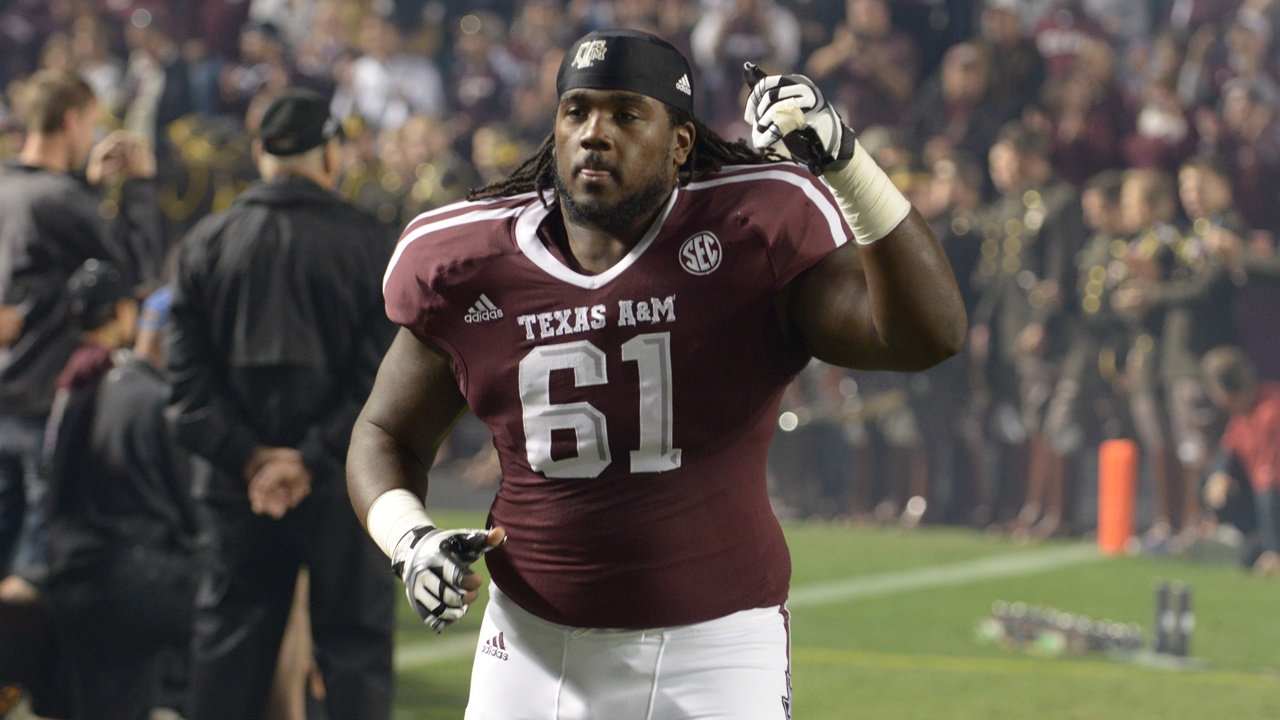 Texas A&M Football
Super Bowl Aggies: Steven Terrell & Pat Lewis preparing for Sunday
---
Key quotes from Steven Terrell interview
"It has been pretty crazy. At the end of last year I was with Houston. At the beginning of the year I was with them, then I got cut a little bit after the draft. I was actually at home until camp, I didn't do OTAs or anything like that. I got a workout with the Seahawks the first day of camp, they signed me and I've been with them ever since. I started on the practice squad and I got moved up for the Dallas game and didn't expect to play. I ended up playing about 30 plays at nickel. Then they moved me down, and right back up, throughout the year I played six games in the regular season and got moved back up for the playoffs. It is a blessing to be able to play in the Super Bowl."
"We always compete and have so much fun. There is so much knowledge for a group where a number of guys are under five years in the league. They aren't really considered old vets, they are just so smart and have such a good knowledge of the game. I'm learning so much from them. I love going to work every day. I have such a good perspective, because I've been at home not playing football. It's just great to be part of something special."
"I wake up every day and feel like I'm living the dream. It makes you want to win the game even more, because you don't get this opportunity very often. It is crazy that for the people that have been here, this is their second year in a row. There are people that plays 14,15 years and never get to a Super Bowl. For me to be here in my second year is just such a blessing."
"We act like we are just at A&M. It is so cool having so many Aggies on the same team. When I was in Houston, it was the same way. We always kept in touch and would always check in on each other, it is a great thing that we have stayed so close. I had a feeling about that (2009) class, once we got in, we just clicked."
"I always think of the 12th Man as the A&M fans. When I got here, you see the 12s and all that. I just think of it as the college version and the NFL version, because these fans are pretty unbelievable. The send off that they gave us and the way they have CenturyLink so loud, in a way it does remind me of A&M fans, because they do stand out compared to the other fans in the league. That is the way I've felt about A&M fans, I've always thought the 12th Man was so extremely supportive. The real 12th Man will always be A&M, I just see this as the NFL version."
"I have no clue about Kyler, I haven't gotten to talk to him. I hope he comes to A&M and in my mind I think he'll come and stick to his commitment. I don't know the situation, but Kyler is a great kid, so hopefully he is just checking out his options and will come home to A&M. I'm looking forward to hopefully having another Allen Eagle go to A&M."
---


Key quotes from Pat Lewis interview
"We have a mission that we set out on early in the season, we're just doing what we have to do to accomplish that goal. We're working hard and everybody is really excited about the opportunity we have coming up. Being in a Super Bowl is a dream, but we aren't done yet."
"At the end of last season I was with Jacksonville and got through the third week of camp, then I was cut. Seattle claimed me on waivers, but I was only here for a week. I ended up going back to Cleveland on practice squad and was there with Johnny for a few weeks. One opportunity came, where they had a roster spot, when unfortunately Max Unger got hurt. They liked me from when I was here and they called me up on the roster, they gave me a chance here to prove I belong and I really appreciate that. I've given it my all since I've been here and was able to start four games. It's been a crazy journey, but it's not where you start, it is where you finish."
"Getting called up to the team was a dream come true and for the first time I felt appreciated here, I'm really grateful. I play hard for this team, I work hard, and we're like brothers here so whatever it takes for my brothers to get the job done, that is what we're going to do."
"The 12th Man, no matter where it is, is awesome. Back in College Station, I thought there was no greater, but when you come here it is the same. They don't leave, they stand and cheer, the games are always packed. I always say the real 12th Man is in College Station, but being able to experience both sides is so cool."
"You never expect it to go like this, where (members of the 2009 recruiting class) all end up on the same team again. I guess it is just the business of the NFL, the Seahawks saw some things in us other people didn't and gave us all that opportunity. The love is still there, we were a pretty tight knit group and we hope to keep it that way."
Never miss the latest news from TexAgs!
Join our free email list