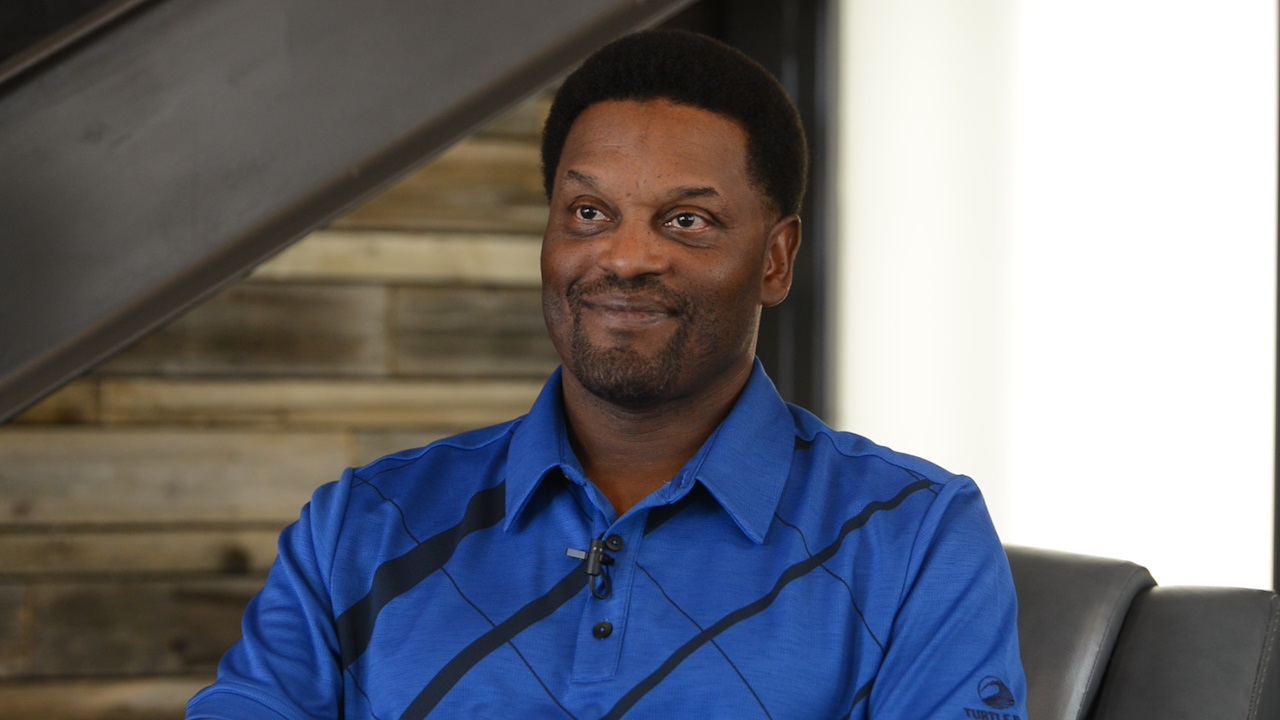 Texas A&M Football
Exclusive: Kevin Sumlin assesses spring results, Part II
---
"I know everyone has talked about that, but the decision to leave him there is because he is a good corner. Moving him all over the place is hard, but you have to think about who he's defended — even in practice — since he's been here. He's got to go against Mike Evans every day, Eazy (Nwachukwu) a year ago, Swope ... he's confident now, because he's watching guys play in the NFL and getting drafted, and he's covered those guys.
"He's got to be that kind of leader for us, and he will be. In a way, we're going to have to give him some confidence and our defense some confidence to play him in some man and not give him much help so we can help some of these other guys, and there is a little bit of something to that, too."
On how close the Aggie defense is to coming together as a whole…
"We'll see this fall. Like I said, it's hard to evaluate our front based on the spring, we had so many guys out — really, two linebackers out with
Darian (Claiborne)
and
Tommy (Sanders)
; a lot of new guys coming in; a lot of highly rated defensive lineman coming in. That'll be the key, how we rotate those pieces and keep those guys fresh and how quickly we can get them up to speed, and then how much our safety play can improve, will say a lot about where we are as a defense."
On the upcoming NFL Draft…
"There's guys like Jake (Matthews) who were playing, and then there's guys like Mike Evans and Johnny who nobody knew anything about. Everybody has a different story, and that's what interesting. You go up there and the green room is like that across the board. You've got a bunch of different people who have a ton of different stories and have tried to get a lot of different places, and have come a long way.
"Particularly, in our case we have three guys with three drastically different backgrounds with three different ways to get here. A couple guys were pretty highly recruited, and one guy who got maybe the last scholarship at Texas A&M, but it was one of the last few. For them to all come through there and be successful here, have the careers they've had here at Texas A&M, all I want to do is get up and congratulate them as they move on in life."
On how much the NFL wants to know about the big three…
"That's all part of it. The pro days, Johnny's workout — which, a lot of people said they've never seen anything like that — then all the secret ones, or the so-called secret ones that people find out, the private workouts that people are flying in and out of here for. It's not just one coach working them out. You get half the organization here for these kinds of guys, and that tells you how serious they are about them.
"You've got all these teams working people out, and nobody knows how this draft is going to fall. It's been a great experience for our younger guys to see all the different people come in here. The fact that, 'Hey, I've been on the field with these guys. I've practiced with them. I've been in the locker with them,' it's been very tangible to them that, 'Hey, I can play in the NFL; I can even be a first-round pick, because it's not something I watch on television, I hang out with this guy.' It's been good for our whole program."
On off-the-field issues and what his message was entering the summer offseason…
"It's something that we've talked about and addressed. There a lot of different things. The decision-making process is not just on the field, but also off the field. As a team, you need to work together with that. We do a lot of education and a lot of talking about values, what we are supposed to do, how we should act and who we represent. Ultimately, it comes down to making right decisions. That's a learning process. There are repercussions for your actions, both positive and negative. Those discussions are ongoing.
"Now, we have finals week. We've had team meetings yesterday about where we are. We have the whole month of May off. We get back with a team meeting June 1st, with summer school starting the 2nd. At that point, our whole team will be back, including our newcomers. We've talked about communication during this time and the right way and wrong way to do things and who we are going to be, where we are going to be, and how we are going to do things when we get back on June 1st."
On how the response has been on the recruiting road…
"It's been good. I think everyone gets kind of concerned: 'Hey, where's our next commitment?' Everyone's getting a little spoiled with that. They want one a week. That would be 52. We can't do that. We kind of have a cycle with how we do things. We got fast there at the beginning with our junior days in January and February, jumped out of the gate. Really through spring football, where we get guys come over and see us coach, hang out on the field, we'll get some guys.
"Right now, it's kind of a little bit dead for us. We're doing more evaluation stuff, making sure of what we have, what we don't have. Making sure guys can play here, or can't play here. What we're looking for to play for us. Really the first or second week of January is when our camps start back up and guys start to come back on campus. I look forward to picking that back up then."
On the new SEC schedule…
"For us, it's different. We're new. As I sat in those meetings, I thought 6-2 with the rolling two format on the opposite side of the league made sense, until I sat in the meetings and listened to coaches at programs who have played storied rivalry games and their fans want that. Alabama fans and Tennessee fans want to see that game every year. They've seen it for a long time. You start seeing games like that that are crossover games. For us, being new, we don't get that. I kind of stepped back then and said, 'Listen, what's wrong with what we've got?' Because, obviously, it has put us in the position to be a part of the national championship conversation the last seven, eight, nine years. Why would we change that at all at that point?
"We're the two new guys and the schedule is really changing because us and Missouri are entered. For us to come in and try and dictate what the schedule philosophy was going to be, I didn't think that was right. Everybody is going to vote in their best interest. What this crossover with South Carolina does give us is, it looks like it's going to give us the LSU game the last game of the year, Thanksgiving weekend, which — nationally and regionally, no matter where you are — that's going to be a big ball game. It's at Tiger Stadium, or Kyle Field, it's going to be a tough ticket to get and a lot of people will want to watch that on Thanksgiving during their Thanksgiving holiday. For us, for our fans, players, and recruiting, that's a big deal."
On whether opening with Florida in 2012 imparted any lessons to use for South Carolina this season…
"You learn a lot as a coach every year. There are certain times you learn from game to game. And you learn your team. Every team is different, particularly when you have a quarterback change and you have to try and find your identity. The first thing you try and do as a coach is, the quicker you can identify your personality and identity of your team, the quicker you're able to motivate and get things done. Everybody says they take on the personality of the coach, and that's fine. That's true. You have 105 guys and you have to figure out who's leading because you don't play, and when things get rough out there, who is speaking up and who can you count on? It doesn't have to be a senior. The sooner than you can do that, the quicker your team can grow. That's where we are right now.
"As a coach, I've moved in that direction instead of just saying here's who we are and here's what we're doing. It's like trying to fit a square peg in a round hole. We've got talented players that we've recruited; I tell them all the time, we didn't recruit you to stand next to me. We want you to play. The more of those guys we can get involved, the better off we are going to be from a depth standpoint in this league and down the road from a talent level. Guys know that, here, the best players are going to play. If you come here, regardless of if you have been here for five years or five days, if you demonstrate to us that we can trust you and you're going to give us your best effort and do what we're trying to get you to do, you're going to get on the field.
"That sort of attitude has helped our practices and helped our competition, and how we play. Like I said, the greatest compliment we can have as coaches is that our guys play hard. They might not always do the right thing, but as long as they are playing hard, I can live with that."
On what will make this a successful offseason…
"Because we've got some guys coming off rehab of shoulders and a couple knees, we've got to take this time, this eight weeks — it's hard to believe. We've got what we talked about yesterday: May 1st, right here. June 1st is the team meeting. Believe it or not, July 31st is our first meeting for fall camp. We start practice August 1st for the 28th game. Things are going to be rolling quick. What we have to do is get up to speed.
"Strength and conditioning-wise, there is no doubt that what we do here works with Larry Jackson. The new rules will allow us to meet with players a couple hours a week. We're not going to burn them out, but we're going to give them different times without the week to meet with coaches, because we've got to speed up the growth of the young players who are going to play for us. We need to spend more time playing football instead of monkey rolls and leaping over backs. We have to get our seven-on-seven going. We have to get some team situations going, and the players have to run that.
"The organization of all that will be important, because those eight weeks — seven with the 4th of July in there — that seven-week period in June and July is going to be critical for the growth of our team, our young guys, (and) also establish who is running this program internally as a unit, as seniors, juniors, freshmen, guys who have been here, before we get to fall camp and put the pads on and get going."
Never miss the latest news from TexAgs!
Join our free email list