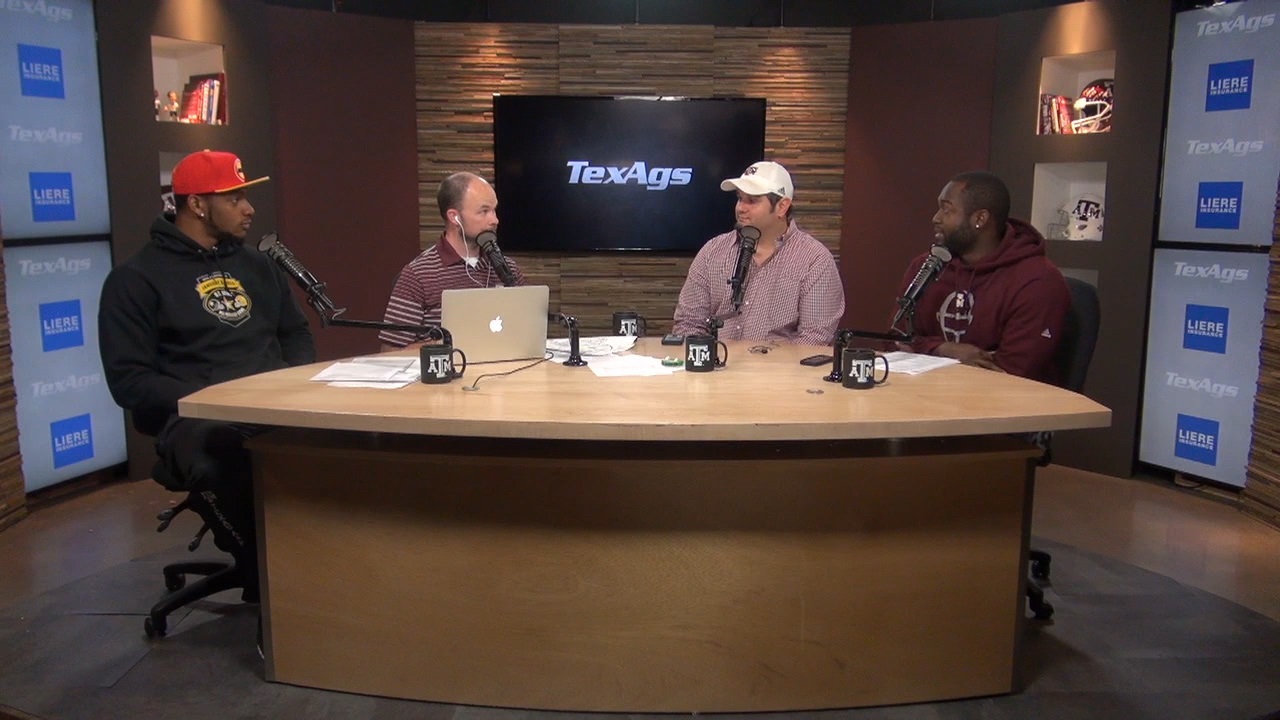 Texas A&M Football
Nate Askew & Sean Porter talk NFL, A&M spring football and more
---
Key quotes from Nate Askew
"I had a workout yesterday with Atlanta. I have a few workouts coming up as well, with Tampa, Carolina, and more."
"I have a lot of growing to do on defense, and teams are intrigued by that."
"It was embarrassing we were losing that bad at halftime [to Duke]. After Johnny's play, we got confident and were ready."
"I'm a linebacker. I'm committed to being a defensive player. I don't even think I know how to run routes anymore."
"The sky is the limit of Shaan Washington. He's very competitive and isn't afraid to put his nose down and hit somebody."
"I think Malcome [Kennedy] is going to be a great player this year and have a breakout season."
"Cedric Ogbuehi better go top ten next year, or I'm going to punch him the face. I hope the best for him, he's my boy."
Key quotes from Sean Porter
"I don't think there are a lot of issues with Johnny. I think all these teams are putting stuff out there just for the media."
"Johnny beat me my senior year in high school when I thought I was the best player on the planet."
"I knew it wasn't by luck he was scoring six touchdowns a game. He had the talent."
"It was difficult getting hurt last year. I was ready to make an impact on special teams for sure."
"The one positive I took out of it is I got a chance to rest. I'm fully healthy and ready to go."
"Hard Knocks was different. You're not used to having cameras on you everywhere you go. It was a big distraction."
"We have freaks on our team. I looked at James Harrison and just thought 'Wow, this is much different than college.'"
"Maybe I'm biased, but the linebackers at A&M look like the most improved group. They're going to be a good unit this year."
"Michael Hodges is one of the best linebackers I've ever played with. Don't let that walk-on label fool you."
"It's time for guys to step up this year. It's their senior year."
Never miss the latest news from TexAgs!
Join our free email list