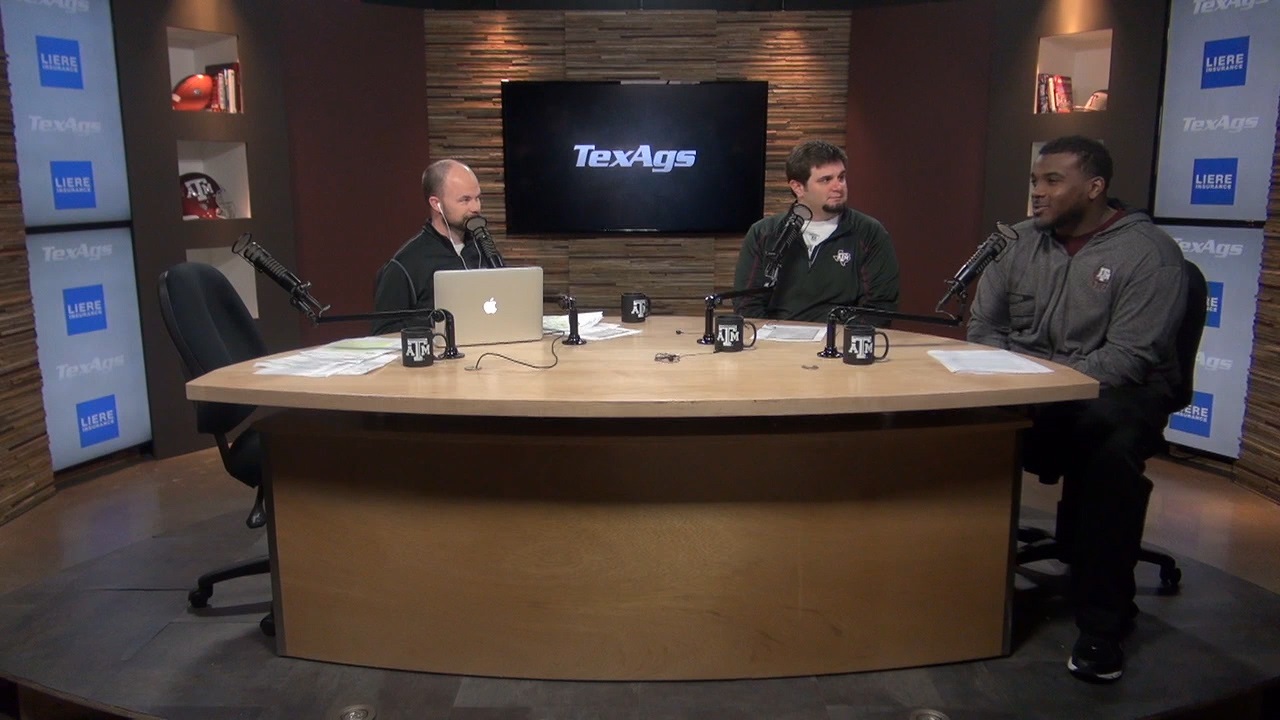 Texas A&M Football
Pat Lewis reflects on first NFL year, former teammates in '14 Draft
---
Key Quotes from Patrick Lewis interview
"I think anyone would be crazy to pass on Johnny. I don't want to face him twice a year though."
"It'd be cool to snap for Johnny. He's going to be successful with whatever happens though."
"I looked at this year like a redshirt because I didn't play. I'm ready to get to Jacksonville and see what happens."
"I know Coach Turner cares dearly for his players. He was our dad away from home in college. It's an unfortunate situation."
"Good guys always land on their feet. I think the sky is the limit for Coach Turner."
"I felt more comfortable automatically with Luke Joeckel being in Jacksonville with me."
"I think whoever takes Jake Matthews will walk away with the safest pick in the draft. He's going to be a fighter."
"Cedric Ogbuehi's athletic ability is up to par with Luke and Jake, if not higher. His ceiling is so high."
"O-Line is always the tightest group on any team. They're going to gel together and work hard. The sky is the limit for the A&M group."
"I'm kind of jealous of the new locker room. The Bright Complex doesn't even look the same anymore."
"Getting Speedy Noil is a big win for A&M, going into Louisiana and stealing Speedy from under LSU's nose."
"The best part of being a dad is waking up every morning and having someone call you 'Daddy'."
Never miss the latest news from TexAgs!
Join our free email list